Archive: March, 2012
Ronnie Polaneczky

, Daily News Columnist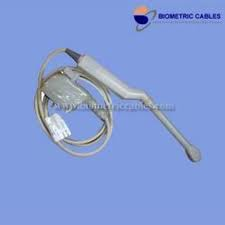 Democratic Attorney General candidate Kathleen Kane issued this needed-to-be-said statement on Saturday regarding PA House Bill 1077, which mandates a preabortion ultrasound test. The bill was passed out of the health committee by a 15-7 vote and is scheduled for House floor action today.
Tell it, Ms. Kane (the itals are mine). And thank you.
"I am adamantly opposed to the controversial bill before our state legislature that would require women seeking a legal medical procedure to undergo a mandatory ultrasound exam 24 hours prior to the procedure. As the only candidate in the Democratic Primary race for Attorney General who actually has had an ultrasound, I can tell you that it is an invasive, uncomfortable, often humiliating experience. As the only candidate in the Democratic Primary who actually has prosecuted criminal cases in a Pennsylvania court room, I can tell you that this bill constitutes an illegal search and seizure. Before law enforcement can search the properties or possessions of drug dealers, we must first serve them with a search warrant. Criminals are afforded more rights than this wrongheaded ultrasound bill affords women. This bill is yet another assault on women's rights. I stand firmly against it and am urging state lawmakers to do the same."
Ronnie Polaneczky

, Daily News Columnist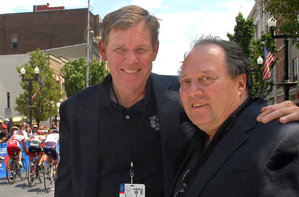 This week brought sad news to the family and friends of Chestnut Hill's wonderful Jerry Casale, co-founder of the T.D. Bank Philadelphia International bike race. According to Velo News, Jerry died Wednesday evening after a long battle with prostate cancer.
(That's Jerry on the right, with bike race co-founder Dave Chauner)
The last time I spoke with Jerry was three years ago, when it looked like money woes would sideline the annual bicycle race through Center City, Fairmount Park and, of course, Manayunk (where steep Levering and Lyceum streets were re-christened "The Wall"). You can read my column about it here.
Ronnie Polaneczky

, Daily News Columnist
The family of Joseph "Babe" McGeehan is grateful that the city has erected a series of cement bollards at the eastern base on Unruh St. in the lower Northeast, where it meets the Delaware River. They're just sad that it appears it took the death of Babe for anyone to realize that a hazard existed in the first place.
As I wrote in my column, Babe went missing the night of Jan. 7th. His family figured out, within 48 hours, what had happened to him: He'd driven down Unruh St., which is dark and poorly lit, and went over the street's berm, into the river. A surveillance video from a nearby business showed Babe's car heading down Unruh, its brake lights briefly tapping before the car disappears.
Police pulled Babe's Jeep from the river, but his body wasn't in it. For two horrible weeks, the family kept vigil at the water, hoping his body would surface. The Philadelphia Police Marine Unit wouldn't risk its divers' lives to search for the body, as the Delaware is choked, below the surface, with tons of trash and debrius that, combined with the river's wicked currents, make for dangerous exploration.