Archive: November, 2009
Ronnie Polaneczky, Daily News Columnist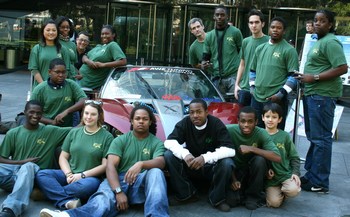 Over at Philadelphia Academies, Inc., the staff has a happy chore on their hands. They have to send out 80 thank-you notes to donors who've just sent about $5,000 in contributions in support of the West Philadelphia Hybrid EVX Team, whom I wrote about in my column yesterday.

The group of dogged students, teachers and mentors at West Philadelphia High School is in a heated contest with global competitors in the $10 million Progressive Automotive X PRIZE contest to design, build, market and produce an environmentally friendly car that gets 100 mpg.

West Philly made the final cut of 43 competitors, down from an original 111 entrants, besting better-known and funded contenders Massachusetts Institute of Technology.

Yeah, that MIT.

The only high-school team in the contest, West Philly has been ranked by the editors of Popular Mechanics in the top ten teams likely to win the whole shebang. But the kids need between $80,000 and $100,000 to stay viable in the race (the team has already raised $300,000).

After my column ran yesterday, the money started pouring in to the Philadelphia Academies, Inc., which is handling donations to West Philly. Not just locals are getting behind The Little Team That Could. The Academies' Ilene Merlino tells me that donors hail from as far away as England, the Virgin Islands, Texas, California and Ontario.

The largest check, for $1,000, came from Indiana; the smallest, for a single dollar, from Sweden.

The response thrills the team's founder and guru, Simon Hauger.
"The energy that's been created is really neat. It's great to get $5,000, and to know that it came from so many smaller donors is just really exciting."

To learn how to support the team, go to go to www.evxteam.org. And if you missed Daily News videopgrapher Michelle Tranquilli's piece on these amazing kids, check it out here.
Ronnie Polaneczky, Daily News Columnist
Thanks to loyal reader A.R. Jenkins, who fowarded me this hilarious, photo-shopped pic. A.R. had no idea from where it originated, so I can't give proper credit to whomever created such a moving and inspirational work of genius.
But I have two words for him or her:
THANK YOU!
Ronnie Polaneczky, Daily News Columnist
'Tis the season for baseball superstition, so let me say that I believe my blog post on Monday about a singing-songwriting World Series umpire brought good luck to the Phillies, who won Game Five that night, 8-6.
Ergo, there is a now a cause-and-effect connection between my blogging about World Series music-related things and the Phillies' success at the ballpark.
So allow me to make another musical connection.
Ronnie Polaneczky, Daily News Columnist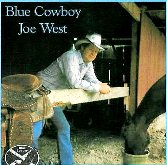 Feeling bad about the Phillies' right-to-the-wire beat-down last night by the Yankees?
At least we have World Series umpire Joe West to remind us, in song, that there's still honor in having made it this far (and, hey, it ain't over 'til it's over). Or, as he warbles, "You can't run with the big dogs if you act like a puppy."
When he's not umping the World Series, West is known as "Cowboy Joe,"
a singer-songwriter who favors country music and who also waxes prolific, in spoken word set against pleasingly schmaltzy song, about America's Favorite Pasttime.
"I love the music because it's pure," West
told the Tampa Tribune in 2008. "I was once told that it is two chords and the truth. It's simple, it tells a story. It's real life."
Click here to listen to Joe sing a little bit of "You Can't Run With the Big Dogs."
Wanna join in?
Here's some lyrics.
You never get a second chance to make a first impression
You can't live your life in a state of depression
The stakes that you make in life sometimes seem too many
But remember that hindsight is always 20-20.
'Cause you can't run with the big dogs if you act like a puppy
You can't swim with the big fish if you splash like a guppy
You can't run with the stallions if you trot like a colt
You can't turn that lug nut if you don't have the bolt