Ronnie Polaneczky

, Daily News Columnist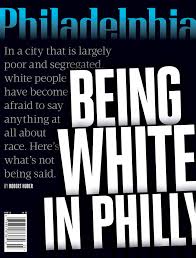 Philadelphia Magazine hoped to launch a conversation about race when it published its March cover story, "Being White in Philly."
The conversation turned out to be about how racist the essay was. Everyone from Philly Mag's own writers to Mayor Nutter to yours truly have found the piece contemptible.
On Monday, March 18, Philly Mag will host a discussion called "Can We Talk About Race?" - although I'm sure it will wind up being a discussion about the magazine piece - at the National Constitution Center. The event is free and open to the public, but spots are limited. To attend, click here to register online.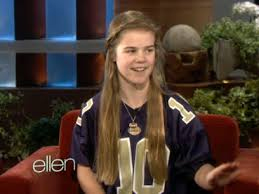 The roar that will come from Caroline Pla's supporters won't be as loud as the one that rocked Vatican City yesterday when the new Pope was announced. But the cheers will no doubt be as heartfelt, for a great reason:
Caroline will be playing CYO football this fall, thanks to today's decision by Archbishop Charles Chaput to allow co-ed participation in CYO football effective in the 2013 season.
Chaput's decision is a touchdown for reasonableness, kindness and common sense.
Ronnie Polaneczky

, Daily News Columnist
My column today about Constitution High School senior Courtney Simmons doesn't begin to do justice to the 18-year-old cancer survivor who also lost her beloved mom and sister to the disease.
So I'm grateful to the Philadelphia School District for this video of Courtney, which was produced when she was selected the district's Office Depot Senior of the Month. Give a click and meet Courtney, one of the strongest young women I've ever met.
Ronnie Polaneczky

, Daily News Columnist

Wanna give a grieving widower some peace? Take a good look at the man depicted in this composite sketch. And if you have any clue to his identity, please call the Northeast Detective Division at 215-686-3153 or dial 9-1-1.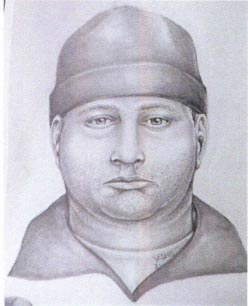 Because this low-life has got to be put behind bars.
Ronnie Polaneczky

, Daily News Columnist
Today is the 23rd birthday of Franchesca "Cheka" Alvarado. She's not able to celebrate it with loved ones. She went missing on March 13th of last year, during a trip to Atlantic City with a male friend. (Here's the column I wrote about it.)
Franchesca's big, close family is spending the day in Atlantic City, where they will once again plaster the Boardwalk with posters asking for help to find Franchesca. And at sunset, they will set set 50 sky lanterns loose in the nighttime sky, in her honor.
"Like in the movie Tangled, the King and the Queen lit lanterns for their missing princess," wrote Franchesca's sister, Mia, in an e-mail. "We, too, are missing our Princess, and are hoping and praying that Franchesca sees us and feels our love. We also pray that someone sees our efforts and determination in trying to find my baby sister, and will help us spread the word!"
Ronnie Polaneczky

, Daily News Columnist

Last week's indictments of Philly Traffic Court judges and their lackeys sent Jon Berger smiling down memory lane.

Berger works in the IT side of Berger & Montague. P.C., the law firm founded by his late father, David Berger, who served as city solicitor under Mayor Richardson Dilworth from 1956 to 1963. Dilworth was hell-bent on cleaning the sleaze out of Traffic Court. Yes, even back then the black hole on Spring Garden St. was a den of insider favoritism that made chumps of the law-abiding.

Someone remind me: Why does this court exist?
Ronnie Polaneczky

, Daily News Columnist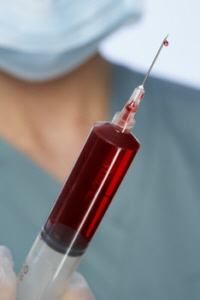 I'd already filed today's column about my desire to blood-dope for extra pep when I received an official comment about my quest from the U.S. Anti-Doping Agency. I had shared with the USADA spokesman that I was a pooped working mom and was searching for an energy-boosting alternative to caffeine to get me through the day.
Here's what USADA had to say about it:
"The improper and non-medically necessary use of blood transfusions, oxygen enhancement drugs, and hormones has the potential to cause serious harm, a chief reason for its prohibition. This potential for harm exists regardless of a person's athletic status."