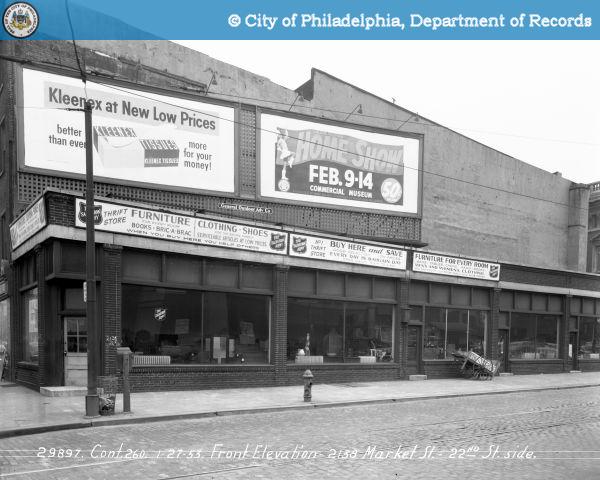 Many thanks to loyal reader(and WXPN producer and host) Robert Drake for alerting me to this wonderful old photo of the corner of 22nd and Market Sts., depicting the Salvation Army Thrift Store, which has stood sentry at the intersection since at least 1955. The photo can be found at PhillyHistory.org., a fabulous compendium of historic photos and minutia about the city.
So sad that the store, which had survived decades of economic upturns and dips and the constant churn of change on Market St., was not able to survive the demolition of the building next door, which collapsed upon it yesterday, killing six and injuring more.
Such a terrible loss of life and of a landmark that meant so much to so many ...