Archive: July, 2011
Ronnie Polaneczky

, Daily News Columnist
James Owens lives on the 1800 block of E. Tioga St., and he has a residential-parking permit that allows him to park for as long as he wants in Permit District #19. So imagine his puzzlement when last Wednesday, July 27, he found a ticket from the Philadelphia Parking Authority placed on the windshield of his Chevy truck, fining him $26 for being parked beyond the 2-hour time limit imposed on non-permitted vehicles.
The crazy thing?
The ticket was placed right on top of the spot where his #19 permit is adhered to his windshield.
Ronnie Polaneczky

, Daily News Columnist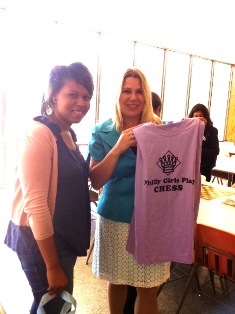 A Texas-sized cheer to chess whiz Vanita Young, who just nabbed herself a $40,000 scholarship to Texas Tech University, following her brilliant performance at this week's Susan Polgar Girls' [Chess] Invitational in Lubbock, TX.
GO, Vanita!
Readers of my column will recall that I wrote in June how Vanita, a rising senior at the Walter D. Palmer Charter School, beat out 600 other girls from Pennsylvania to represent the state at the annual invitational, named for Polgar, the world's first female chess grand master. Up for grabs was $120,000 worth of scholarships to the three top winners of the five-day competition, which was to be held July 24-29.
Ronnie Polaneczky

, Daily News Columnist

Lest the Philadelphia Parking Authority think my latest column about the agency proves an anti-PPA bias (I am not anti-PPA; I am against unreasonable and incompetent PPA behavior), I bring you the case of Mike Destefano. The South Philadelphian e-mailed me about a ticket he received yesterday for parking in a "No Parking" spot on the 2200 block of S. 16th S.

The problem, said Mike, is that the pole that would've held the "No Parking" sign no longer exists. It is merely the stub of a pole. To prove his point, he attached a photo of a metal stub. So the $41 ticket, he said, was unfair. How was he to know that the stub indicated a no-parking area?

The more I probed, though, the more it became clear that Destefano was in the wrong. He'd actually parked between the stub, which was at the rear of his Toyota, and another, full-size pole right at the front of his car that clearly reads, "No Parking - Authorized Vehicles Only." An arrow points backward, right to the area where Destefano chose to park his car.
Ronnie Polaneczky

, Daily News Columnist
I feel so bad for the neighbors of The Arrow Swim Club in Northern liberties, whose trash I wrote about last month, and whose noise I chronicled a few days later.
Now, neighbors must look forward to a "Trophy Wives" party this coming Sunday for which (presumably female) attendees are being offered reduced admission to the club if they bare their boobs.
Combine that with the free cocktails being offered from 2pm to 3pm and, well, it oughta be one classy scene.
Ronnie Polaneczky

, Daily News Columnist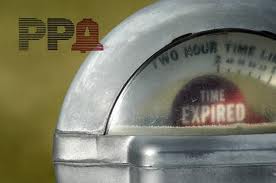 We've all heard - or told - horror stories about the Philadelphia Parking Authority's inexplicably gleeful abuse of power. But the tale I'll tell in my column tomorrow is so far beyond the pale, it gives "callous," "outrageous" and "cruel" new meaning. Stay tuned.
Meantime, help me count all the ways we loathe the PPA. What are your Top Ten Reasons to Hate the PPA? I'll excerpt the best ones for tomorrow's paper.
But first, allow my fabulously witty colleague, Daily News cartoonist and graphic artist extraordinaire Brad Guigar, to kick things off.