Archive: June, 2009
Ronnie Polaneczky

, Daily News Columnist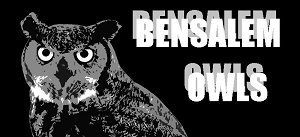 I wish it were comforting to know that Philadelphia public schools aren't the only schools where some students are given credit for work they never did.
But there's nothing comforting about the info shared in a depressing e-mail I received after my column about South Philly High School appeared this week. I wrote that it was absurd to pass children who didn't deserve to pass, in a dunder-headed attempt to improve the kids' self-esteem.
The e-mail was from a person familiar with the grading system at Bensalem High School, where, for the first time, report-card grades now show letter scores instead of numeric scores.
Ronnie Polaneczky

, Daily News Columnist

My column on Thursday about "John," a victim of the South St. rampage on May 30th, has generated a lot of on-line comments, some of them about how the media "buried" John's beating.

Nothing could be further from the truth. Because the truth is, until this past Tuesday, no one in the "media" even knew about it.

I got a call that day from a woman I'd interviewed for a previous column, who told me that a co-worker in her office personally knew a man who was in a coma in the ICU at Hahnemann, after having been attacked during the rampage.

She said that the co-worker and the man's family were upset that, in all the coverage of the rampage, this man's incident was never mentioned. They, too, thought that the media didn't care about what had happened to John, or - worse - were somehow complicitous with police and/or the mayor in hiding it.

I told her that it was news to me - and, I was certain, news to anyone covering the rampage - that John even existed. I found news of the attack alarming and asked if I could speak with the co-worker and learn more about John and what had happened.

The co-worker told me what she knew and offered to contact John's close friend, Marcia Houston-Leslie, who is quoted in my column, who would speak with John's parents about the possibility of my interviewing them.

It took 24 hours to hear back from the co-worker, who told me that John's elderly parents had declined the request, that they were too overwhelmed by John's condition and would prefer not to speak.

I asked her to once again implore them to talk, as this was a story that simply had to be reported, given the nature of the rampage, the fact that John was fighting for his life and that the fact the we, the public, needed to know that the rampage wasn't a case of mischievous kids getting a little bit out of control.