Archive: December, 2011
Ronnie Polaneczky

, Daily News Columnist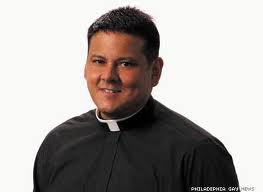 File this in the "How do you like that?" category:
Ten months ago, there was an uproar when Father Jim St. George, an adjunct professor at Chestnut Hill College, was fired by the school for being gay. (Read my February blog post about it here).
At the time, college President Carol Jean Vale SSJ stated that, "While we welcome diversity, it is expected that all members of our College community, regardless of their personal beliefs, respect and uphold our Roman Catholic mission, character and values both in the classroom and in public statements that identify them with our school. For this reason, we chose not to offer an aditional teaching contract to St. George."