Archive: November, 2008
Ronnie Polaneczky

, Daily News Columnist
Well, it's Black Friday. Specialty retailers will employ whatever marketing gimmicks they can to get us to buy their holiday junk with our holiday dollars,
But I don't think I've ever seen a gimmick as tasteless as what the stone-hearts at the New York First Company, have come up with.
Their product is clever enough: a blue-and-white, leather change purse ingeniously designed to look like a crumpled, takeout coffee cup.
Ronnie Polaneczky

, Daily News Columnist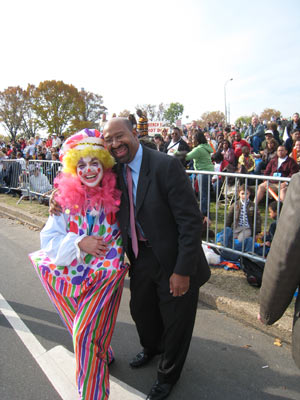 This time last year, I was prancing down Market St., dressed as a clown, happily taking part with my family in the city's annual Thanksgiving Day Parade.
I can't march this year - I'm still hobbled by the foot surgery that laid me up for six weeks. (This thanksgiving, what I'm most thankful for is my medical insurance...).
But I thought I'd share this photo of Yours Truly from last year's march, where I encountered Michael Nutter, who'd just won the mayoral election by a landslide.
Ronnie Polaneczky

, Daily News Columnist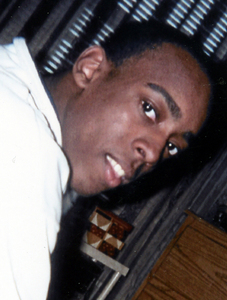 And now, for Marie Clarke, allow me to reprint here the column I wrote this time last year about her son, Antonio Quintin Clarke - known as "Q" to family and friends.
Q was a nice kid, a truly good kid, who was murdered on Nov. 26, 2007 in a manner so gruesome, it's hard to imagine the kind of monsters who could savage a body the way they did his.
Marie Clarke recently contacted me because, a year later, police still have no suspects or motives in Q's murder. She doesn't want anyone to forget that she and her daughters are still missing their beloved Q, still desperate to know why he was taken from them, still frantic for someone to come forward and share what they know with the police.
Ronnie Polaneczky

, Daily News Columnist


Last week, I blogged about reader Kevin Towey's complaint that Philly cabs still tacked a 50-cent gas surcharge onto each cab fare, despite the fact that gas prices have plunged in the last few months.
Well, Christmas has come early for you, Kevin, because that surcharge is being lifted. Not sure if my blog post had anything to do with it (ahem ... modest cough ...) but the 50-cent fee will be a goner as of 12:01am this coming Monday, Dec. 1st.
Here's what I wrote in today's Daily News. Read it, then repeat after me, in your most precious-sounding Tiny Tim, grateful-for-Christmas voice, "God bless, every one!"
Ronnie Polaneczky

, Daily News Columnist
My column today about the importance of saving our city's libraries evoked passionate response from readers about what makes a place a real community.
I want to give a special shout-out to neighborhood and schools activist Helen Gym, who forwarded to me a truly beautiful piece of writing by activist Debbie Wei, who is working feverishly to keep casinos from opening at the Gallery - a move that would critically impact the life of Chinatown and its residents.
Wei's essay has nothing to do with libraries, but everything to do with community. So her words speak eloquently to my column's point that closing eleven libraries will be the equivalent of stilling the heart of the communities they serve.
Ronnie Polaneczky

, Daily News Columnist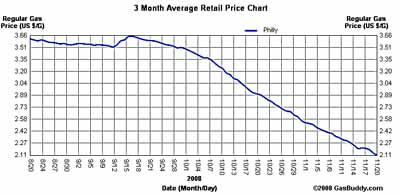 The plus side to our dismal economy is that gas prices are plunging as quickly as they once skyrocketed.
So here's my question: When will the Philadelphia Parking Authority get rid of that 50-cent gas surcharge it placed on Philly taxi fares in early June?
Cab riders hated the surcharge back then, obviously, but not many begrudged it. Hey, when gas prices soar to $4.14 per gallon, the way they did in July, everyone knows they have to share the pain.
Ronnie Polaneczky

, Daily News Columnist

So maybe Liza was more of a bitch than her owner let on to me?
Liza, for those who didn't catch my column about her last week, is the mixed-beagle owned by Nick Pappas, next-door neighbor to Vince Fumo.
During the indicted state senator's still-unfolding trial, prosecution witness Christian Marrone, Fumo's estranged son-in-law, told how Liza's incessant barking drove Fumo so batty, Marrone and others were continually ordered to find ways to resolve the yap-fest. The cops were summoned, L&I was brought in, the SPCA got involved, all at the behest of Fumo's lackeys.
Ronnie Polaneczky

, Daily News Columnist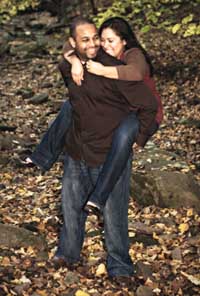 When Vicki Bellofiore read my column about Vince and Nancy Clark being royally screwed by their wedding photographer, her great big heart dropped to her stomach.
"I wanted to restore their faith in my profession," says Vicki, who's been shooting weddings and other big events for almost a decade.