Archive: October, 2009
Ronnie Polaneczky, Daily News Columnist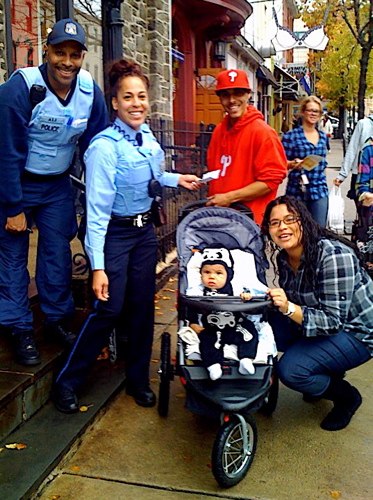 Main St. in Manayunk was chock full'o'cute kids today, happily trick-or-treating from storefront to storefront in spite of the sloppy weather. This sweet family - Nelson and Natalie Santiago, with their adorably delectable baby, Felix - were having so much fun chatting with beat cops Kim French and Tab Ali, both from the 5th District, that I just had to stop and take everyone's picture. Their big, easy smiles smiles were the perfect counter-point to the gray day.
Happy Halloween, everyone. Stay safe out there tonight!
Ronnie Polaneczky, Daily News Columnist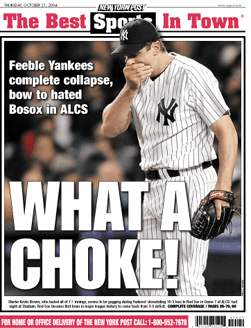 The fun part about battling for World Series supremacy is dreaming up ways to rub the opponent's face in their loss, when they, indeed, lose.
Kevin Meeker, owner of Philly's Q BBQ and Tequila Bar, and Shaun Clancy, owner of Foley's N.Y. Pub & Restaurant ("An Irish Bar ... with a Basbeall Attitude") have entered into a grand plan of humiliation.
Here's how Kevin pitched things to Shaun in an e-mail he shared with me:
Ronnie Polaneczky, Daily News Columnist
Somewhere in between trick-or-treating and screaming my lungs out this weekend for the Phillies, I've got to get over to SkyBox Studios in Fishtown, where artist Jason Hackenwerth's show opens tonight, for a four week run. Curated by Eileen Tognini, it's called "The Titan and the Fireflies," and you won't believe it unless you see it.

Jason is a balloon artist, which I could describe in detail here. But I'll let Daily News videographer extraordinaire Sarah Glover show you what Hackenwerth does in this wonderful video she just posted on the philly.com website. She shot Jason in the process of creating his exhibition, so the final frames of her video portray a work still in progress, not completed. You'll have to head over to SkyBox to see the final result: Gigantic, twisted balloons, suspended from the rafters of the studio's two-story tall atrium, strategically lit and just cool as all get-out.
Have a gander at Sarah's video and Hackenwerth's website, and ponder just how ethereal "captured air" (my term) can appear when in the hands of an energetic artist who was raised by a mom made her living twisting balloon animals for kids' parties.
Here's pertinent info about the show:
Ronnie Polaneczky, Daily News Columnist

In honor of Game Two tonight of the World Series, allow me to reprint, right here, a column I wrote this time last year explaining how my dad was going to help the Phillies win the 2008 World Series by NOT using his computer, at all, during the Phils' pennant race and post-season games.
As we all know, the Phillies won. That's why I have forbidden Pop from looking at his computer this year, too.
You're welcome, Philadelphia.
Ronnie Polaneczky, Daily News Columnist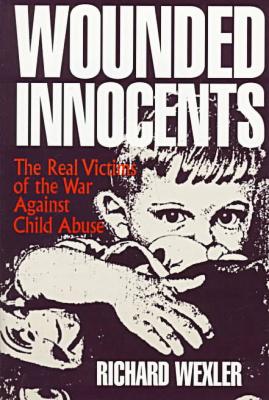 My column today is about my correspondence and phone interview with Richard Wexler, a great guy who's head of the National Coalition to Change Child-Welfare Reform. He e-mailed me after my last column ran, to say I was full of crap to suggest that we each keep DHS on speed-dial to report child abuse if we suspect it's taking place.

He shared alarming and surprising information about how child-welfare agencies panic when horrific child-abuse cases make headlines. As a result, they place kids more quickly into foster care, without considering whether foster care is the best option for a child. The scary thing is that, studies show, the vast majority of maltreated kids fare better in their own homes than do maltreated kids who go into placement.
Anyway, once I filed my column yesterday, Wexler e-mailed me some additional thoughts about child-welfare agencies and social workers - and a theory about how a beartbreaking case like Charlenni Ferreira's might've managed to persist, through no fault of DHS or any other concered onlookers. He'd just read an Inquirer story about how Charlenni's family had become so good at hiding her abuse. DHS became so convinced the Ferreira familly was being harrased by the school nurse who contacted DHS about them, an agency worker suggested the family get legal advice about how to fight the unfairness of it all.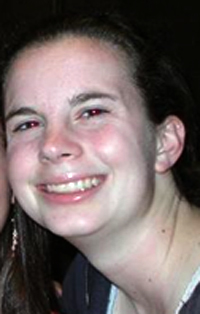 Just got this announcement from the Philadelphia Federation of Teachers about a ceremony tomorrow to honor Mary Katherine Ladany, a young teacher who managed, in one short year, to do what many teachers never accomplish in far longer careers - win the hearts of all who knew her:
"The faculty, staff, students and alumni of Dobbins High School on Wednesday, October 28, will dedicate a plaque and a scholarship fund in memory of Mary Katherine Ladany, a beloved, 23-year-old mathematics teacher who was killed in August when a tree limb fell on her as she jogged along a wooded trail in Fairmount Park.
"Ms. Ladany had started her teaching career at Dobbins during the previous school year and planned to return to teach at the school this fall.
Ronnie Polaneczky, Daily News Columnist

Congratulations to Gift of Life Donor Program, the organ-and-tissue-transplant organization, which broke ground on Oct. 18th on the Gift of Life Family House. Located at 4th and Callowhill, the 30-room, hotel-like facility will offer temporary lodging and support services to transplant patients and families who travel more than 30 miles to Philadelphia for medical care.

If all goes as planned, the house will open next October.

God knows how badly a place like this is needed. Philly might offer top-notch treatment at a number of high-end medical facilities. But if you're an out-of-towner and need to stay here more than a night or two to receive your treatment, hotel costs can send you to the poor house.

Especially if you're a transplant patient, where treatment is both intense and long-term - post-op care alone can require up to 50 visits.
The Family House will allow transplant patients and their families to bed down in a place that's actually affordable: a night's stay will cost $40, a fraction of the rates charged at Center City hotels, even if you're a whiz at snatching up cheap rooms on Orbitz. The fee covers a room that sleeps up to 4 people, meals, van transportation to and from hospitals, parking, on-site fitness center, internet access, services of a staff social worker and who-knows-what other amenities the Gift of Life people will dream up between now and opening day.
"For those families who cannot afford the $40 fee, we have established a Family Fund where contributions will offset the portion of the nightly fee that cannot be covered by the family," House director Debra Roberts tells me. "Bottom line, no family will ever be turned away because of their inability to pay."

Can you imagine how huge this is for people dealing with serious, chronic illness - that kind that keeps you out of work? The average hotel rate in Philadelphia runs anywhere from $125-$150 per night. Meals, parking, valet parking, tolls, gas - all of it quickly adds up to $200-$300 per day, depending on the number of family members who need to be near the patient.
Ronnie Polaneczky, Daily News Columnist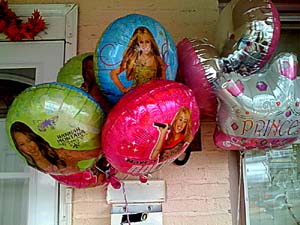 Little girls love pink and pretty colors. I can't help thinking how, if 10-year-old Charlenni Ferreira were alive to see them, she would adore these Hanna Montana and Princess balloons, which were left on the front-porch memorial yesterday at the Feltonville home where Charlenni lived a desperate life.
The shiny Mylar baubles bounced in the chilly wind, sharing space with dozens of stuffed animals, candles and long-stemmed roses, symbolic of the regard that all children deserve – a regard denied Charlenni by her father and step-mother, who have been charged with her murder.
I was among the flow of visitors who stopped by the house, out of respect for Charlenni. Out of sorrow. Out of rage that she has joined Danieal Kelly, Porchia Bennett, Charnae Wise and a seemingly endless list of innocents in this city whose lives meant nothing to the people who were supposed to cherish them.
"I did not know the little girl," said one young visitor, tears running down her face, her eyes taking in the memorial. "I wish I had. I would've taken her away from here."
I was feeling sad and paralyzed when I got back to the newsroom. And then I opened an e-mail, from Tom McCourt, whose edited letter I'm printing here, because he offers a way out of the helplessess.
By cruel irony, Tom knows very well the precise block where Charlenni was tortured.
He writes:
"I grew up in the same neighborhood. The apartment that my parents rented - beginning shortly before my birth until the arrival of the first of my three sisters – is across the street from the house where Charlenni lived and suffered.
"When I think of that apartment, I think of old photographs of my early childhood: young, loving parents doting over a pudgy, smiling, loved baby. I am having difficulty juxtaposing the joy that was my life on "C" Street with the torture that was Charlenni's.
"That any living creature should suffer the depth and breadth of depravity inflicted upon Charlenni is wrong. That it should be inflicted upon a child is unthinkable. That it was inflicted upon a child by those purported to love the child is indescribable. Who will pledge to support our abused and neglected children? Who will offer up their time and effort to ensure that children like Charlenni do not "fall through the cracks"? Who speaks on behalf of these children?
"CASA volunteers do.
"CASA is dedicated to the idea that every child deserves a safe, permanent home. This organization recruits, trains and supervises volunteers from the community who advocate on behalf of abused and neglected children in Family Court. CASA volunteers literally give voice to the voiceless.
"In many parts of the country, CASA programs are State or Court-funded. That is not the case in Pennsylvania. Due to a combination of a generally weak economy, Pennsylvania's budget mess and the resultant financial crunch in Philadelphia, CASA is more in need now than perhaps ever before.
"As I write this, sitting close to the statue of Billy Penn high atop City Hall, children in Philadelphia are being neglected. They are being abused. They are being raped, burned and broken. CASA currently serves under 10% of the estimated number of children in Philadelphia believed to be in need of a CASA volunteer. For all the great work that our staff and volunteers do on behalf of one child, there are nine children waiting. Not waiting for a bus on a sunny day...waiting for the abuse to stop. Waiting for safety. Waiting for help. Waiting for a CASA volunteer.
"There is no shortage of potential volunteers willing to help, but CASA needs resources, funds to train them, to conduct background checks, and (in accordance with the memorandum of agreement with the Courts) to hire a qualified Case Manager for every 25 active volunteers.
"There are several ways to help CASA. The United Way number is 19692. There is a one-day BookFair supporting CASA of Philadelphia this Saturday, October 24th, at the Barnes and Noble on Rittenhouse Square. Visit the bookfair, or any Barnes and Noble (including their website) and make all your purchases using BookFair Code 10011211.
"Forward this email to at least one friend. It's not a "good-luck chain," and Microsoft will not send you a check if you forward it, but you might just make a difference in the life of an at-risk child. Finally, you can help the old-fashioned way: write a check. Believe me, any amount will make a difference."
"Our goal is to put an end to the suffering of Philadelphia's abused and neglected children...and not in the way that it ended for poor Charlenni."
Ronnie Polaneczky, Daily News Columnist
This is a long-overdue congrats to Wanda Peluyera, who just became the first woman in PGW's history to fulfill the position of Foreman on a PGW maintenance crew. I met Wanda in August, when my favorite neighbor, Vince, smelled gas in front of our homes and alerted PGW. They sent a crew to investigate and, I've gotta say, I feared the worst – as I do anytime a jackhammer makes a noisy entrance.
Some major work ensued, requiring different crews to spend several sweltering days smashing up our sidewalks and tending to leaky old pipes that were laid sometime during the Lincoln administration, I think.
I am delighted to report that the crews were total pros – polite, competent, reassuring and thorough. I kept waiting for the surliness and slacking that's supposed to typify all utility employees, but there was none to be had.
Especially cheery was Peluyera, who caught my attention because a) she's female, and there aren't hat many female's doing the physically demanding work of PGW crew workers, and b) she never stopped smiling, even while driving that 90-pound jackhammer into the concrete.
We got to talking, and she told me she'd just been promoted to forewoman – the first female to attain the position. Foremen are responsible for supervising a maintenance crew on site and ensuring that the delivery of natural gas to the Philly residents is managed safely and properly.
It took her seven years to work her way through all the crew positions – laborer, pipe mechanic, compressor operator – before she became the big cheese on the work site.
"I love PGW," she told me, wiping sweat from her brow while she shoveled dirt out of the perfectly shaped, 3-foot-deep square hole she'd opened in the cement. "It's an excellent company. You can start at the bottom and work your way straight up if you grab the opportunity and work hard. I love what I do."
The proud way she said it made me want to grab a shovel and start digging!
It helps that Wanda appears to be a natural people person. She never lost patience with my umpteen questions - or my ignorant suggestions, as if she or her workers needed my absolutely uninformed input, right? And she treated Vince, the scrappy septuagenarian sentry of my block, with unflagging deference. That counts for a lot in my book.
A PGW spokesperson told me that Wanda, who is respected for her work ethic, sense of fun and easy respect she shows her colleagues, has been a great street ambassador for the utility.
So thanks, Wanda, for fixing our gas leak with such aplomb, and mazel tov on your promotion. May many more women follow in your fierce, work-booted footsteps!
Ronnie Polaneczky, Daily News Columnist
And now, a happy update from Matt McIntyre, whom readers might remember from a column I wrote about him last February.
Matt's a Northeast Philly resident who works full-time at the Kimmel Center as a stage carpenter and part-time as an un-paid fund-raiser for the families of fallen Philadelphia police officers.
Known as "That T-Shirt Fund-Raiser Guy," Matt's title isn't one he ever planned for or wanted. But what began as a simple effort, back in 2006, to sell T-shirts as a fund-raiser for the family of slain cop Gary Skerski morphed into a bigger operation, as the city proceeded to bury another six officers killed in the line of duty.