Archive: January, 2012
Ronnie Polaneczky, Daily News Columnist

Got this thoughtful letter from King of Prussia reader Ed Campbell, whose child attends a Philadelphia Archdiocesan elementary school. He wrote in response to my column today about the archdiocese' limiting the school-selection choices of families affected by the school closings and mergers slated for June.
Campbell's letter is on the long side, but he makes such compelling points I don't want to edit it.
Here it is:
Ronnie Polaneczky, Daily News Columnist
Gotta scratch my head over the new ban on boots declared by Pottstown Middle School. Administrators have forbidden the wearing, in school, of loose-topped boots (like Uggs) because kids are storing their cell phones inside them (kids aren't allowed to use their cell phones during the school day).
Every school has a problem with this, so Pottstown's frustrations aren't uncommon. But why, pray tell, the ban on loose-topped boots? Cell phones can be smuggled in pockets, snug underwear and bras (which can carry a significant health risk, but that's a separate issue). Will those items be banned, too?
This is just silly.
Ronnie Polaneczky, Daily News Columnist
As a dad of ten, John McGeehan has a strong father's intuition. When his son, Joe "Babe" McGeehan disappeared, John wondered if Babe's car had gone off the road at Unruh Ave. and into the Delaware River. He asked nearby Orthodox Auto parts to check video-surveillance footage for the night of Jan. 7th, the last time anyone had seen Babe. This is the image the cameras caught. Babe's vehicle enters the screen at about the 15-second mark.
Ronnie Polaneczky, Daily News Columnist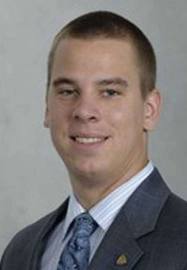 Turns out that poor Kevin Kless wasn't yelling at a cab driver for having his "availability light" turned on. He was yelling at the cabbie for refusing to take Kless and his two female companions on a short ride.
Cabbies, do your goddamn job.
Ronnie Polaneczky, Daily News Columnist
Just got this press release from Fishtown Catholic parent and neighborhood activist A.J. Thompson, about a pep rally today 1:30pm regarding St. Laurentius elementary school, slated to close in June. He included this photo, which shows school supporters "Tebowing" for Catholic Education in Fishtown.
Here's info about the rally:
"The Spirit of the 177-year tradition of Catholic Education in Fishtown takes center stage today as the students of St. Laurentius School rally to demonstrate the heart of the Lion - the school mascot. After almost 1,000 of their neighbors took to the streets in support of the school, the students have continued to demonstrate how the values of Catholic Education sustain a community. Last night, the school served 450 neighbors and friends at a free spaghetti dinner, just one of the hundreds of service projects taken on each year by the school community.
Ronnie Polaneczky, Daily News Columnist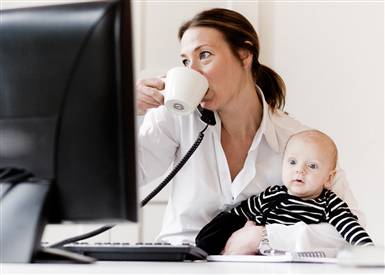 Just got this nice e-mail from reader Milton Trachtenburg, a therapist who spent his career helping abused women and who wrote a few books in that field. Tarchtenburg liked today's column about former state welfare department appointee Robert Patterson, who believes that the best-raised chldren are those with a stay-at-home mom.
Not that there's anything wrong with stay-at-home moms. A woman's choice is no one's business but her own. But what's with the vilification of working moms?
Anyway, with Milton's permission (and with my thanks), here is his Milton's personal perspective on having a wife who worked while their kids were growing up.
Ronnie Polaneczky, Daily News Columnist
When he posed for "Nation's Bravest," a 2012 firefighter beefcake calendar, Jack Slivinski Jr. wanted the proceeds of his portion of the calendar sales to benefit Philadelphia Firefighters Local 22 Widow's Fund.
After his death by suicide in June, that cause became more important than ever to his mom Gerry, dad Jack Sr. and sister Jennifer Wysocki. So I'm glad to pass along their request that you click here to vote for Jack Jr. in an online contest rating each "Nation's Bravest" firefighter on sexiness. ( Note: The deadline to vote is Jan. 15, so the quicker your click, the better.) The top vote-getter earns a $1,000 prize from Rusk Hair Products, which is sponsoring the "Being Sexy" contest. If Jack wins - so far, he's leading the pack - the money will go to the Widow's Fund.
I know. A contest on "sexiness" is silly. And the website for it is kind of cheesy. But this is good cause and Jack Jr. was a wonderful guy. To meet him in happier days, click here.
Ronnie Polaneczky, Daily News Columnist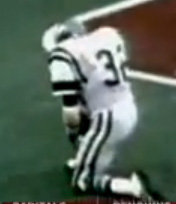 Love today's piece by my colleague Stu Bykofsky, about Tebow dropping to a knee in the end zone to give a prayer of thanks - aka "Tebowing."
But this terrific Washington Post story from 2007 shows why the practice should be called Lusking, in honor of Pastor Herb Lusk, former Philadelphia Eagles running back and shepherd of local - and massive- - Greater Exodus Baptist Church on North Broad St.
Let's give the man credit that's his to own.