Archive: January, 2010
Ronnie Polaneczky, Daily News Columnist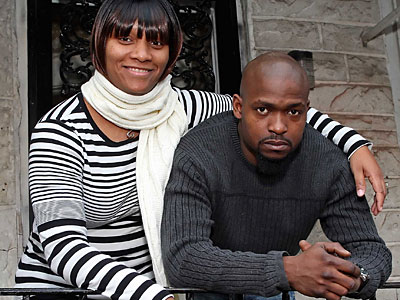 A thunderous round of applause, please, to a gaggle of sympathetic attorneys, legal experts and/or credit specialists who have offered much needed legal assistance to Charles Canty, the subject of my cover-story column today.
In 2006, Charles' identity was stolen by someone who went on to commit a bunch of fraud crimes in Charles' name - including forgery and phony-check writing. The real Charles was arrested on five separate occasions for nonsense related to the crimes perpetrated by the fake Charles and wound up losing work because of missed time on the job.
Because he was acquitted on all the charges, Charles is entitled by law to have them expunged from his record. But the process of doing so is too cumbersome for a laymen to attempt without a good lawyer to act as sherpa.
Ronnie Polaneczky, Daily News Columnist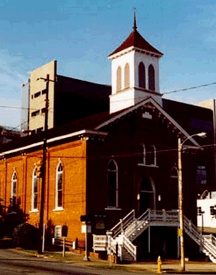 My column today, about Martin Luther King's urging us to love our enemies, was inspired by the brilliant sermon the slain minister delivered at Dexter Avenue Baptist Church in Montgomery, Alabama. I first read the text of "Love Your Enemies" in Strength to Love, a collection of King's sermons that his wife, Coretta Scott King, said best explained her husband's philosophy of nonviolence: His belief in a blind, loving presence that binds all of life.
In "Love Your Enemies," King says, "All [people] are caught in an inescapable network of mutuality, tied in a single garment of destiny. Whatever affects one directly affects all indirectly. I can never be what I ought to be until you are what you ought to be, and you can never be what you ought to be until I am what I ought to be."
"Love Your Enemies" is far too long to excerpt here, but it's so worth a read when you have the time. Or, to hear an audio of the sermon, delivered on Nov. 17, 1957, click here.
Ronnie Polaneczky, Daily News Columnist
Attorney Sandra Simkins has accomplished much since her days as assistant chief of the juvenile unit at the Defender Association of Philadelphia, where she was respected as a tenacious advocate for children sucked into the abyss of the juvenile justice system.
Most of the worst fallout after a juvenile arrest, she learned while there, happened because a child had no legal representation - a situation that happens far more frequently in this country than you'd believe. In some states, 90 percent of children charged with a crime move through the entire judicial process without ever receiving legal advice.
Without access to a competent lawyer, an arrest can change a child's life forever.
Ronnie Polaneczky, Daily News Columnist
Back in October, I mentioned in a column that the brand-new Penn Treaty Special Services District had received its first check, for $175,000, from SugarHouse Casino. The money was the first payment to result from the community-benefits agreement that had been negotiated between the casino and neighborhood residents, including Fishtown Action - or FACT - a pro-casino group that supports gambling on the riverfront.
(When all is said and done, the annual payments by SugarHouse to the SSD - which covers Fishtown, Northern Liberties and parts of Kensington - could reach $1.5 million.)
Now it's time to dole out that frst $175,000, reports Hayden Mitman of the Star, in a nice, must-read update. On Wed., Jan. 20 at 6:30pm, five local groups will make pitches for the cash before the seven-member SSD, at a public presentation at Liberties Restaurant and Bar, 2nd St. and Fairmount Ave.

Also, on Sat., Jan. 30, FACT and SugarHouse will host a jobs seminar at Holy Name of Jesus Church, Berks and Gaul Sts., starting at 10:30 a.m. Advance registration is required by contacting careers@sugarhousecasino.com or by calling 267-232-2303 and leaving a message.
Ronnie Polaneczky, Daily News Columnist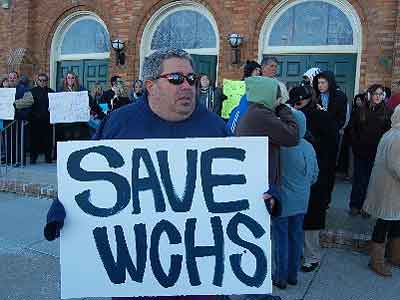 This unexpected closing-of-Catholic-high-schools thing has gotten contagious.
Tonight at 7 p.m., as parents and supporters of North Catholic High School meet at the Torresdale Ave. campus to learn more about North possibly joining the Cristo Rey network of independent Catholic schools, parents down at the shore will attend their own meeting to see if they can prevent the shut-down of Wildwood Catholic High School.
The Camden Diocese announced last week that the 72-year-old school would close this coming June 20th. The reason: declining enrollment - 194 students, down from over 300 five years ago - resulting in too little tuition to keep the doors open and the lights on. The dioceses says the deficit for running the school is expected to top $500,000 this year and rise to $900,00 next year.
Ronnie Polaneczky, Daily News Columnist
A while back, New York Times blogger Tara Parker-Pope took flak from readers when she ran this photo of an overweight little girl, to accompany a post she wrote about childhood obesity.

She had described the image as "sad," which irked readers who thought Parker-Pope was ascribing a negative attribute to the child's life, based solely on the child's appearance. Parker-Pope later explained that she found the photo sad because, "I see a child who likely is teased by peers and is at risk for a lifetime of health problems."
I happen to think Parker-Pope's presumption is probably correct. Kids can be cruel, and being overweight is associated with terrible health complications. But I also understand why readers felt the urge to defend the child, given how society negatively - and often gleefully - stereotypes the overweight, in ways that would be regarded as indefensible regarding any other group of people.
Still, there's no getting around the fact that childhood obesity is epidemic - no more so than here in Philadelphia, where a survey by the Philadelphia Health Management Corporation shows that 28.4% of Philadelphia's kids are obese and 18.5% are overweight.
Ronnie Polaneczky, Daily News Columnist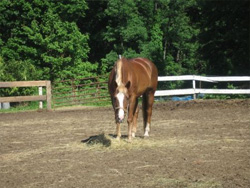 Last summer, generous donors stepped up to help shrink the $75,000 deficit that threatened to shut down the award-winning Work To Ride equestrian program run out of Chamounix Stables in Fairmount Park.

While the program survived - among other things, it trains inner-city kids to compete in the blue-blood sport of polo - WTR is still struggling to pay bills related to the care and upkeep of horses that are no longer a good match for the kids.

Specifically, we're talking about Biz, Ticket, Romeo, Amber, Buddha, Indy and Billy. These are male and female animals that 1) have gotten too old to do jobs they'd once performed dutifully, or 2) have personalities that, for various reasons, are unsuitable for regular interaction with riders enrolled in children's programs.

"This is an unusual number," program director Lezlie Hiner tells me. "Typically, we'll have one or two horses a year that we need to transfer out of the stable. Usually we can find good homes for them."

A good home might be one where a current horse owner wants a low-energy companion for his own horse, say, or as a companion beast for himself.
Take Amber, for example, who's pictured in the photo here. Here's how Hiner describes her, on the WTR website:
"Amber is a 16 year-old Quarterhorse mare who was abandoned by her owner. She was ridden pretty hard in her younger years and is arthritic. She is an easy keeper and could be suitable for walking trail rides once or twice a week with bute or as a companion horse. Amber has been at Chamounix for 12 years and taught many kids to ride. She is not suitable for a lesson or theraputic program. [She deserves] a good, retired life. She is a sweetheart and loves attention."