Ronnie Polaneczky

, Daily News Columnist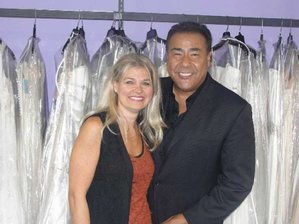 You know your personal drama has earned national cachet when it inspires a segment on "What Would You Do?" - the John Quinones-hosted ABC show that uses actors and hidden cameras to stage ethical dilemmas and record real-people responses to the scenarios.
So it is for Alex Genter, the lesbian bride-to-be whom I wrote about last year, who, because she is gay, was refused service from a Somers Point, NJ bridal salon owner.
Inspired by Genter's story, "What Would You DO?" staged a scenario at Bella Sposa Bridal Boutique, in Denville, N.J., in which a phony salon consultant refuses service to a phony lesbian bride.
Ronnie Polaneczky

, Daily News Columnist
Philadelphia has been called the fattest city in America. We're really ugly, too.
Now, according to a survey by a company called Lookout - "the global leader in mobile security" - we lose our cell phones more than people in other U.S. cities do. So I guess we're also dopes.
This is from Lookout's press release:
Ronnie Polaneczky

, Daily News Columnist

This just in from the pollsters at Quinnipiac University:

"There is a reverse gender gap as voters oppose 48 - 42 percent legislation that would require a woman seeking an abortion to undergo an ultrasound at least 24 hours before the procedure. Men oppose the measure 51 - 39 percent, while women are divided 45 - 45 percent. Voters with a college degree are opposed 57 - 35 percent while voters without a degree are divided 45 - 44 percent.
"Voters oppose trans-vaginal ultrasounds 64 - 23 percent, with men opposed 67 - 18 percent and women opposed 61 - 28 percent.
"A total of 54 percent of voters say abortion should be legal in all or most cases while 37 percent say it should be illegal in all or most cases.
Ronnie Polaneczky

, Daily News Columnist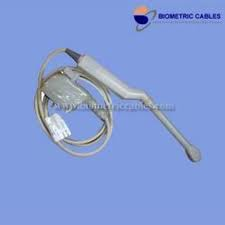 Democratic Attorney General candidate Kathleen Kane issued this needed-to-be-said statement on Saturday regarding PA House Bill 1077, which mandates a preabortion ultrasound test. The bill was passed out of the health committee by a 15-7 vote and is scheduled for House floor action today.
Tell it, Ms. Kane (the itals are mine). And thank you.
"I am adamantly opposed to the controversial bill before our state legislature that would require women seeking a legal medical procedure to undergo a mandatory ultrasound exam 24 hours prior to the procedure. As the only candidate in the Democratic Primary race for Attorney General who actually has had an ultrasound, I can tell you that it is an invasive, uncomfortable, often humiliating experience. As the only candidate in the Democratic Primary who actually has prosecuted criminal cases in a Pennsylvania court room, I can tell you that this bill constitutes an illegal search and seizure. Before law enforcement can search the properties or possessions of drug dealers, we must first serve them with a search warrant. Criminals are afforded more rights than this wrongheaded ultrasound bill affords women. This bill is yet another assault on women's rights. I stand firmly against it and am urging state lawmakers to do the same."