Archive: August, 2012
Tony Wood, Inquirer Weather Columnist
Over the last three decades the world has warmed at a rate of about 2.5 degrees Fahrenheit per century, according to NASA satellite data.
But as broiling as July was in the Philadelphia region and the nation's midsection, the month wasn't all that hot worldwide.
July 2012 finished about 0.5 degrees Fahrenheit above the normal in the database, which dates to November 1978.
Tony Wood, Inquirer Weather Columnist
Ernesto, which on Thursday became the seasons fifth named tropical storm, is forecast to become a Category 1 hurricane on Monday.
A 63 m.p.h. gust was reported this morning at St. Lucia, and Ernesto was spinning across the Caribbean on a path that would bring it near Yucatan on Tuesday.
At this point, it would be a remote threat to the U.S. mainland, and wouldn't be anywhere near the U.S. Gulf Coast until late next week.
Tony Wood, Inquirer Weather Columnist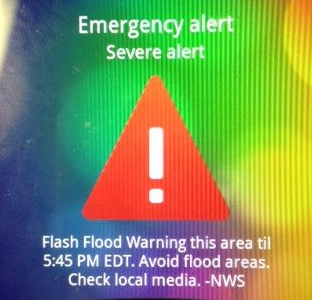 The catastrophic tornado that struck Joplin, Mo., last year hit late on a Sunday afternoon.
The derecho that ripped through the Midatlantic and tore up pieces of Atlantic County howled through the dead of weekend darkness.
In both cases, by government standards, warnings were issued well in advance, but it's quite possible that the timing of the storms in question added to the destruction and death tolll.
Tony Wood, Inquirer Weather Columnist
Most of the region has been shunned by the latest round of thunderstorms -- nothing new about that -- but a nasty storm has been pounding parts of Bucks and Montgomery Counties.
The National Weather Service has issued a flash-flood warning is in effect until 8 p.m. for an area that includes Willow Grove, Norristown, and Doylestown.
Those areas were getting pounded by a strong thunderstorm that was expected to migrate toward the Hatboro-Horsham area.