Archive: November, 2012
Tony Wood, Inquirer Weather Columnist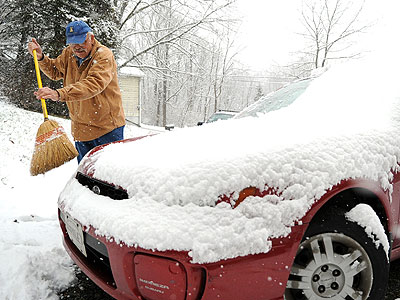 In January 2011, the official average temperature in Philadelphia finished below the long-term normal.
That would not happen again for 22 consecutive months.
Finally, November 2012 is about to break that streak. Based on what's happened so far and the forecast, the temperature will come in at 3.3 degrees Fahrenheit below the 30-year normal.
Tony Wood, Inquirer Weather Columnist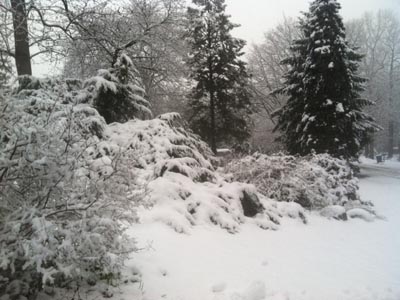 To paraphrase the cliche attributed to Mark Twain, if you don't like the weather today, drive around for a few miles.
The pre-season storm is offering a clinic in the region's microclimates, with greeting-card snow alternating with white rain, depending on elevation and-or distance north and west of the city.
If you took the train into town from the Pennsylvania suburbs this morning, don't be surprised if you have to step into some semi-frozen slop to get into your car this evening.
Tony Wood, Inquirer Weather Columnist
Fears that snow would bedevil the late-afternoon commute aren't going to materialize.
To the north and west of the city, the snow has all but shut off, and frozen precipitation continues to be a non-issue from the city on south and east.
As mentioned, this storm was a case study in the region's diverse micro-climates, with snow total varying from nothing to 4.7 inches in Elverson, Chester County.
Tony Wood, Inquirer Weather Columnist
Despite a pleasant, mild spell that will continue through Thanksgiving and the day after, November evidently will break Philadelphia's run of above-normal months dating to January 2011.
With the month two-thirds gone, official temperatures at Philadelphia International Airprot are averaging about 4 degrees below normal.
The next few days will shave some of that departure, but the 10-day outlooks take on a decidedly blue shade starting Saturday.
Tony Wood, Inquirer Weather Columnist
In the aftermath of Sandy, the public attention has focused on recovery efforts, as well they should be.
But sooner or later, don't be suprrised to see a sea change in the Sandy response.
The incredible storm surges have raised new concerns about the very real hazards of rising sea levels and the vulnerabilities of coastal properties.
Tony Wood, Inquirer Weather Columnist
Since the Piedmont runs through it, the Philadelphia region is a land of many microclimates.
We all know that the city is situated on a self-made heat island, and that an accumulating snowfall in Gladwyne could be nothing more than white rain in South Philly.
The National Weather Service has long recognized this phenomenon by dividing the region into winter-warning zones.
Tony Wood, Inquirer Weather Columnist
Last month was the fifth-warmest October in records dating to 1880, according to the National Climate Data Center.
And by the climate center's count, this was 332nd consecutive month of temperatures above the 20th Century averages. Here is the report.
The combined land-and-sea temperature came in at 58.23 Fahrenheit, or 1.13 degrees over the October average.
Tony Wood, Inquirer Weather Columnist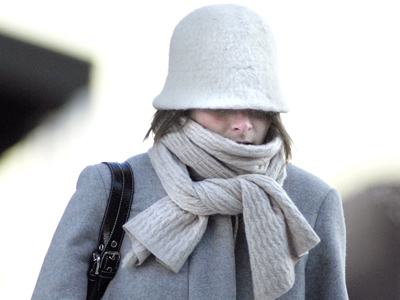 by Tony Wood
As noted, Philadelphia just experienced its coolest Nov. 1-10 period since 1976.
From Oct. 30 through Nov. 10, the daily average temperature finished below normal for 12 consecutive days, and that hadn't happened since a 12-day stretch that ended on April 3, 2011.