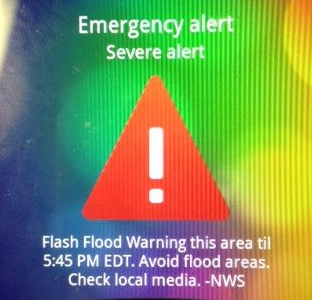 The catastrophic tornado that struck Joplin, Mo., last year hit late on a Sunday afternoon.
The derecho that ripped through the Midatlantic and tore up pieces of Atlantic County howled through the dead of weekend darkness.
In both cases, by government standards, warnings were issued well in advance, but it's quite possible that the timing of the storms in question added to the destruction and death tolll.
We can't speak on life in Joplin on a Sunday afternoon, but we do know from experince that not everyone at Shore on a summer Friday night is bonding with the news and weather.