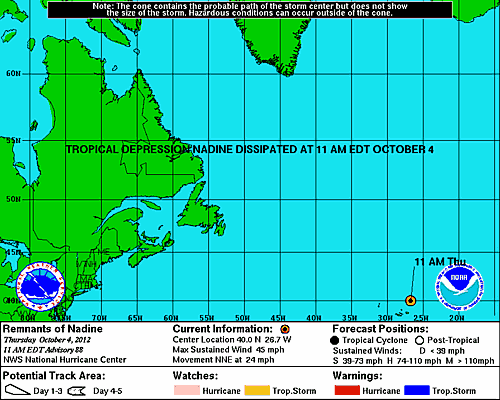 While it had an otherwise unexceptional career as a forgettable fish storm, Tropical Storm Nadine will be remembered for its tenacity.
The National Hurricane Center, which announced Nadine's demise today, said it will be an all-timer for duration, surviving 21.25 days. It entered that gray, impalpable world of non-name-dom after its winds fell below the 39 m.p.h. threshold.
Pending a post-storm analysis, Nadine would finish in a second-place tie with Ginger – 1971 – among the longest-lasting storms in the Atlantic.
In terms of tropical cyclones, which would include "depressions," it would come in at No. 5, at 21.74 days.