That a storm named "Sandy" would represent a major menace to East Coast beaches is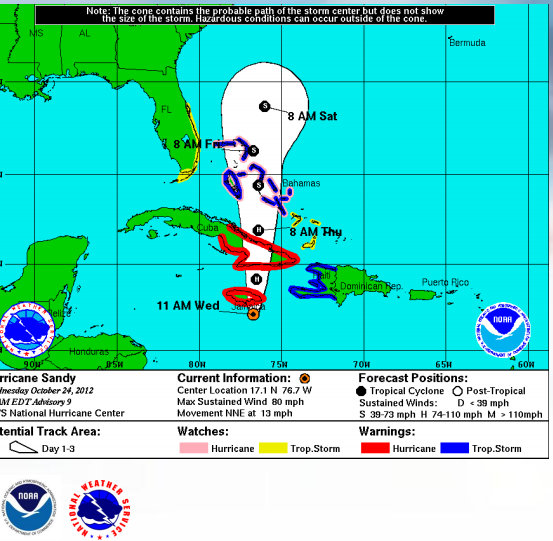 perhaps ironic, but recent model runs suggest that the Jersey Shore and the rest of the East have reason to be nervous.
Late this morning, the National Hurricane Center declared Sandy a hurricane, as its winds topped the 74 m.p.h. threshold.
A hurricane watch is up for the Bahamas, and a tropical-storm watch posted for the Florida East Coast.
Since Sunday, the European forecast model has been suggesting a track that would have Sandy walloping the Midatlantic and Northeast with damaging winds, waves, and rain early next week.