Tony Wood

, Inquirer Weather Columnist

The National Weather Service has canceled the tornado watch that was in effect for Bucks, Chester, and Montgomery Counties, but strong storms continue to ripple through the region.

At 9:30 p.m. radar showed heavy rains pressing eastward from a line extending from the Lehigh Valley to central Chester County.

A second area of heavy rain was snaking northeastward from Annapolis toward Philadelphia.
Tony Wood

, Inquirer Weather Columnist
Driven by a toasty spell that began on Memorial Day, last month became the second-warmest May in Philadelphia in records dating to 1874, with an average temperature of 70.1, according to the National Weather Service.
As the rains held off on Sunday afternoon, the temperature shot up to 92 at Philadelphia International Airport.
For the week, temperatures averaged almost 11 degrees above normals, but May 1991, in the clubhouse at 70.8, survived the surge to hold on to first place.
Tony Wood

, Inquirer Weather Columnist
Judging from that picture, this is either one brave lifeguard taking a heroic stand on the shores of Sea Girt or one with highly questionable judgment.
In this case, neither: The photograph, Tweeted out Sunday afternoon by Sea Girt lifeguards, is an illusion created by an alignment of circumstances, as explained by Gary Szatkowski, the head of the National Weather Service local office.
At the time, water temperatures were around 60, while the air temperatures were in the 80s. The warm air condensing over the cold water, he explained in a Tweet, created a fog bank over the surf, Meanwhile, a sea breeze blew away to the overlying clouds, creating the wavy effect.
Tony Wood

, Inquirer Weather Columnist
Late September weather nastiness usually is associated with hurricanes and tropical-storm remnants.
But post-season heat has been known to happen, and one this year while Pope Francis is here would be especially disruptive, according to Lt. Danielle Wojnicki of the Philadelphia Fire Department.
This came up during the "Safe Schools Summit" at Neumann University, in Aston Township, Delaware County, at which one of the topics was planning for the papal visit, scheduled for Sept. 26 and 27.
Tony Wood

, Inquirer Weather Columnist
Only two months ago parts of New England were layered under record snows.
But in its update posted Thursday morning, the U.S. Drought Mitigation Center now has all of Massachusetts, Connecticut, and Rhode Island in its beige "moderate drought" zone.
Most of New Jersey, and all of Vermont and New Hampshire and eastern Pennsylvania, and eastern New York are classified as being either "abnormally dry" or in "moderate drought."
Tony Wood

, Inquirer Weather Columnist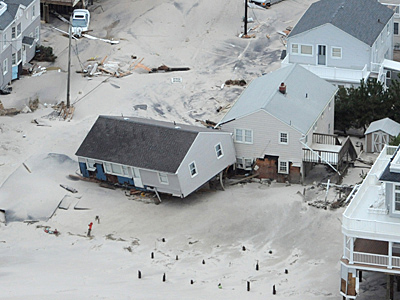 In its most recent update, the Federal Emergency Management said it has directed $10.6 billion in disaster assistance to Sandy-related damage.
In terms of outright disaster dollars, that made Sandy the second-most expensive "hurricane," after Katrina.
We put "hurricane" in "quotes" because officially Sandy became a "post-tropical cyclone" right before making landfall in October 2012 near Atlantic City.
Tony Wood

, Inquirer Weather Columnist
Through yesterday, Philadelphia's official rain total for May was 0.59 inches, and in records dating to 1872, that represented the 14th driest first three weeks of May.
It hasn't been this dry since the drought year of 1986, when 0.35 was measured at Philadelphia International Airport through May 21.
The U.S. Drought Monitor now has Bucks, Montgomery, and just about all of Chester Counties in the "abnormally dry" zone, with pieces of Delco and Philly thrown in.
Tony Wood

, Inquirer Weather Columnist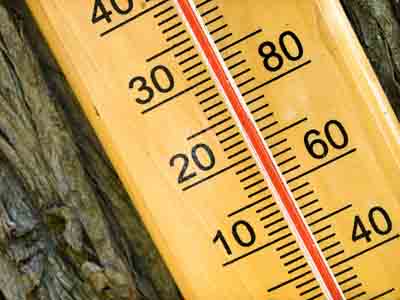 Earth's temperature for the Jan. 1 through April 30 period was the highest for the first four months of any year in recordkeeping dating to 1880, according to the U.S. government.
The combined land-and-sea temperatures were 1.44 degrees Fahrenheit above the 20th Century average, with a margin of error of 0.16 degrees, beating out the 1.30 of 2007.
The report was released Thursday by the newly named National Centers for Environmental Information, the erstwhile National Climate Data Center. That will take some getting used to.