Tony Wood, Inquirer Weather Columnist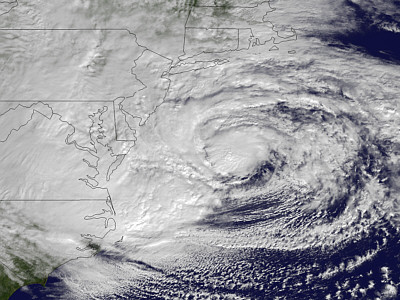 Despite all those forecasts for a dire 2013 hurricane season, it turned out to be one of the most uneventful on record.
This year, coastal residents and property owners should be rooting for the forecasters.
Forecasters at Colorado State University, where this all more-or-less started, and WSI Corp., in New England, are on record as calling for below-normal hurricane numbers for the June 1-Nov. 30, 2014 season in the Atlantic Basin.
Tony Wood, Inquirer Weather Columnist
Between 3 and 9 p.m., the official Philadelphia temperature dropped 27 degrees, from 69 to 42, and is headed for the upper 20s.
As we noted, assuming that happens, that would represent the latest reading of 32 or below in Philadelphia in 20 years.
The National Weather Service has extended the freeze warning for tomorrow morning all the way to the Shore, and through most of the Delmarva Peninsula.
Tony Wood, Inquirer Weather Columnist
For the first time in over six months, the official temperature in Philadelphia climbed past 80 yesterday, cresting at 82.
And it was probably unrealistic to expect the remnants of one of the all-time winters to give up so precipitously.
The National Weather Service has posted a "freeze watch" for Philadelphia, the adjacent counties on both sides of the river, and northern Delaware, with lows Wednesday morning expected from upper 20s to the low 30s.
Tony Wood, Inquirer Weather Columnist
The so-called warming pause or hiatus since 1998 has generated quite a bit of heat recently.
The Intergovernmental Panel on Climate Change has addressed it, as has two of the most-prominent names in the climate-change community, NASA's Jim Hansen and Penn State's Michael Mann.
Since 1998, the year that a record El Nino cooked the atmosphere over the tropical Pacific, data show that the rate of global warming has lost some steam. Dare we call it global lukewarming?
Tony Wood, Inquirer Weather Columnist
Spring still hasn't quite released the mute button, and while some folks may be getting impatient, that's not all bad for allergy sufferers.
The tree-pollen season is off to a relatively sluggish start, according to Dr. Donald Dvorin of the Asthma Center, the region's official pollen counter for the American Academy of Allergy, Asthma, and Immunology.
For example, on Wednesday pollen counts, while still "very high" at 176.8, were about have what they were around the same time last year.
Tony Wood, Inquirer Weather Columnist
Driven by the incredible snow/ice tandem of Feb. 3 and 5, the Dec. 1-Feb. 28 period nudged past 1993-94 as the all-time winter leader for PECO service interruptions , according to PECO spokesman Ben Armstrong.
It was a close race, but the grand total for the season, 1,097,900, managed to surge past '93-'94's 1,011,377.
Among all seasons, our most-recent winter was No. 5 on the PECO list behind the summer of 2006, summer 2011, fall 2003, and fall 2012.
Tony Wood, Inquirer Weather Columnist
March is about to mark the third consecutive month of below normal temperatures at Philadelphia International Airport, where in recent years "below normal" has been abnormal.
Not since the three-month period that ended with February 2003 has the official temperature been below 30-year normals for three straight months.
The official high today was 59, at 3:59 p.m., which would put the monthly average at 38.9 Fahrenheit, or 4.6 degrees below the March normal.
Tony Wood, Inquirer Weather Columnist
At least it's not a "winter storm" watch, but a nasty storm is going to affect the region tomorrow and Sunday, and areas not that far from here might even end up seeing some snow.
The National Weather Service's flood watch is in effect from 2 p.m. Saturday until Sunday evening and covers all of eastern Pennsylvania and most of Jersey north of Trenton.
The heaviest rains are expected Saturday night into Sunday morning, with stiff, gusty north and northwest winds returning on Sunday as a storm tracks off the Jersey Coast.