Tony Wood, Inquirer Weather Columnist
The government has been keeping official snow records in Philadelphia since the winter of 1884-85, and in terms of lack of snow the first 20 days of this year have been extraordinary.
Precipitation, 3.35 inches, has been well above the long-term average ( 2.1 inches) for the period, and temperature, 30.7, below (33.17).
Since that winter of 1884-85, we identified only 10 winters in which precipitation exceeded 3 inches in the first 20 days of the new year while temperatures were below average.
Tony Wood, Inquirer Weather Columnist
Motorists weren't the only ones ambushed by Sunday morning's attack of freezing rain – so were the meteorologists.
By the time the National Weather Service officially hoisted the ice advisories, the lacquering already was well under way.
The long and short of it: The air was a few degrees colder, and the rain came a few hours sooner, than expected.
Tony Wood, Inquirer Weather Columnist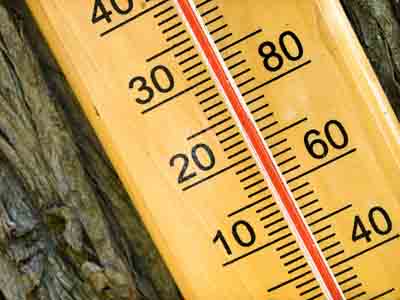 The Japanese already have declared 2014 as the warmest on record, and at last look it was holding a infinitesimal lead in the National Climactic Data Center's tallies.
On Friday, NCDC will release its official Planet Earth tally for 2014, and we would be beyond surprised if it didn't finish in the top three.
Through November, 2014 was 0.01 degree ahead of 2010 in the race for the warmest first 11 months of the year, in records dating to 1880. That's more than close, given the margin of error.
Tony Wood, Inquirer Weather Columnist
Snubbed by this morning's "slipper" ( southern variant of a "clipper"), Philadelphia's official seasonal snowfall total stands at 1.6 inches, and holding.
Some small accumulations were anticipated in the Baltimore-Washington area before the storm that was sliding to our south slipped out to sea.
But already, coming into today both Washington, at 2.4 inches, and Baltimore, at 2.8, were running ahead of Philly for the 2014-15 season.
Tony Wood, Inquirer Weather Columnist
Rarely have we seen so much red on a U.S. Climate Prediction Center forecast map.
Its outlook for the Jan. 18-22 period has the odds favoring above-normal temperatures throughout all 48 of the continental United States – from Maine moose country to the Florida Keys, from Seattle to Death Valley -- and the majority of Alaska.
In its discussion, in simple terms the climate center says that the cross-polar flow that caused temperatures to plummet and appetites to spike upward is heading in reverse.
Tony Wood, Inquirer Weather Columnist
A day like this is hard to like. For snow-lovers, cold rain is a bitter consolation prize; for sane people, it's just plain unpleasant.
Even though precipitation this month now is 15 to 20 percent above normal and temperatures significantly below, Philadelphia's official monthly snow total stands at 1.5 inches.
Adding that tenth of an inch on Dec. 11, the seasonal figure comes to 1.6.
Tony Wood, Inquirer Weather Columnist
The BB-like white pellets that we brushed off the car after Friday morning's snow shower were reminders that no two snowflakes are identical (despite what you might have read on Wikipedia), that not all of them are elegant six-armed natural masterpieces.
The unique character of snowflakes is a major reason that snowfalls play out so differently and often make mockeries of the forecasts.
This week wrought another case study. True, the forecasts, for 1 to 2 inches, overall were quite good: Officially 1.5 inches was measured at Philadelphia International Airport/National Park.
Tony Wood, Inquirer Weather Columnist
Philadelphia evidently is ahead of the world in at least one category, the pace of warming.
The Japanese already have declared 2014 as the warmest on record, and the National Climatic Data Center might well do the same tomorrow.
But worldwide warming so far generally has been a ponderous process, and hardly linear. As has been well-documented, Arctic warming has outpaced that of the rest of the world.