It's not that hard to make a vegan bagel. And nowadays, it's become easy to find gluten-free bagels. But gluten-free and vegan? Harder than you'd think.

Sweet Note Bakery, based in Manayunk, may be one of the few places anywhere to pull this off.

"Yeah, it's easy to do them vegan," said Michelle MacDonald, the founder and self-styled Head Bagelologist of Sweet Note, "but in the gluten-free world, we're the only one I know of."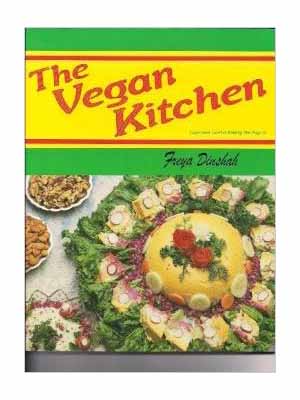 This Dinshah family favorite is popular with everyone. The recipe is from The Vegan Kitchen, reprinted with permission.
1 cup corn kernels, fresh or defrosted frozen
1 cup water
Philly's Blackbird Pizzeria is an all-vegan pizza joint, and that alone could've been enough. But the pizzas offered are not simply animal-free, but often wacky, innovative creations that take the concept of pizza, vegan or otherwise, to new and exciting places. Here's one example that was included in the new Happy Cow Cookbook (BenBella Books).
NACHO PIZZA
Makes 1 pizza
Today marks the opening of a fascinating new vegan cafe off Rittenhouse Square, P.S. & Co. (or Pure Sweets & Company for the long-winded), from Andrea Kyan.

Kyan should be no stranger to Philly vegans, having plied her cold-pressed juices and confections around town for several years now, always with an eye to getting a storefront going. You may recall her appearance in this V for Veg column from last September. And you may or may not be aware that she was formerly a student of vegan desserts diva Fran Costigan, about whom I wrote a month later, so you can bet she knows her stuff.

Although the line out the door today at 1706 Locust was likely not mainly vegans but tourists wandering over from the crafts fair in Rittenhouse Square, the new spot is definitely one vegans will want to check out as soon as possible. In addition to the food being 100% plant-based, it's also completely gluten-free and almost entirely organic.
It's usually hard to pinpoint exactly where and when some cultural trend gets kicked off, especially those that have been germinating on the fringe for a long time before gaining the attention of the mainstream. The origin point is often fuzzy, diffused in a shroud of secondhand legends.

Not so with veganism in America, whose rise was driven early on by one man - H. Jay Dinshah, the founder, in 1960, of the American Vegan Society. Maybe you heard about veganism a couple months ago, or a few years or even decades ago. This fellow was already touring the country lecturing on vegan principles in 1961! And his "aha moment," when he made up his mind to go vegan, occurred right here in Philadelphia!

I'll explain more about that incident upon the release of an upcoming book called Powerful Vegan Messages. It's an update of Dinshah's 1967 tome Out of the Jungle, enhanced with memories (Dinshah died in 2000) and testimonies from vegan writers, chefs, celebrities and activists whose careers were directly or indirectly inspired by the seminal work of Jay Dinshah.
Every year on this date we seem to 'wake up' to an increasingly bleak picture of what we're doing to our planet, and we clean up some trash, buy a new energy-saving appliance or car, or participate in some other community project to show - at least symbolically - how much we care. And by morning the next day we go on living pretty much the same as previously, essentially hitting the snooze button on the climate alarm.
Fact is, a hundred fun and marketable products and/or lifestyle changes won't add up to a planet-saving effect, and neither is the energy industry's slow-motion shift to sustainable fuels, unless our species tackles the number-one environmental problem: animal agriculture.
And yes, it's a fact on which environmental-assessment scientists agree: Our gluttonous eating of meat and dairy is a bigger factor in climate change than all of our cars, trucks, ships and planes put together, and is a disaster in general for the environment. I thought I would spend a few paragraphs citing all the sources on this, but I don't need to because a bunch of other bloggers who get up earlier than I do have already covered it. So check these if you have any doubt that the most essential shift is to severely reduce consumption of animal products.
How do you make a movie involving an ark filled with animals that doesn't use a single real animal? My interest in Darren Aronofsky's "Noah" was piqued when I heard this detail about its production, then heightened when I learned the spread for the movie's premiere was vegan.
When I saw some grumbling about the vegan director ticking people off by injecting such elements into the telling of this hallowed story, I had to check it out, and I'm back to report that yes, "Noah" is indeed, gopherwood-wall-to-gopherwood-wall, vegan propaganda.
As a work of art, it probably misses being a "great" movie, saddled as it is with "big-budget Hollywood spectacle" tropes. It is, however, definitely a milestone in blockbuster veganism, in mainstreaming the vegan idea, weaving it through related issues - justice, faith, sacrifice, masculinism, militarism, climate change, violence, nonviolence and storytelling - that make for a moving and thought-provoking experience for anyone who's paying attention.
On March 20, 2014 V for Veg and the Daily News are going to name the Best Vegan Cheesesteak in Philly. Here are THE RULES OF THE CONTEST. Scroll down for the latest VOTE TALLY.
Long story short, you send in your choice for Best Vegan Cheesesteak, plus, if you like, a reason you think it's the best. The first vote each place gets constitutes its nomination, and I will record those and their reasons in full here in updates to this blog post. The 2nd, 3rd, etc. votes just add up for that place, and at midnight on March 11 the top three vote-getters move on to the finals. I will keep the tally up to date as much as possible, but at least every 12 hours.
There are various ways to vote, as the rules specify. You can email me your choice for favorite Vegan Cheesesteak, or you can tweet it with the hashtag #vegancheesesteak, or you can send in the coupon that runs with my V for Veg column, OR you can simply indicate your choice right here, via a comment on this post. It's worth voting, not just because of your sense of civic responsibility, but because one person chosen randomly will win a delicious vegan dinner for two at Sprig & Vine in New Hope.