Archive: May, 2009
Trudy Rubin

, Inquirer Opinion Columnist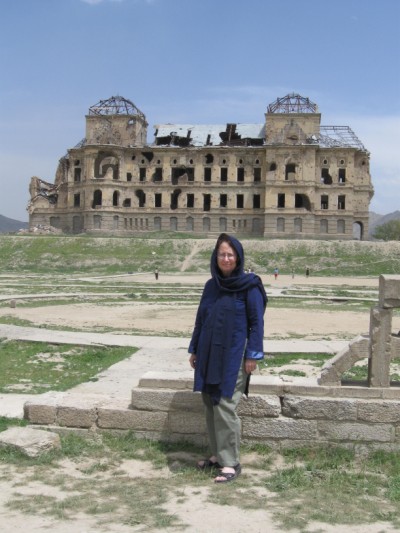 Trudy Rubin

, Inquirer Opinion Columnist

Trudy will answer questions Wednesday, May 20 starting at 1 pm.
Trudy Rubin

, Inquirer Opinion Columnist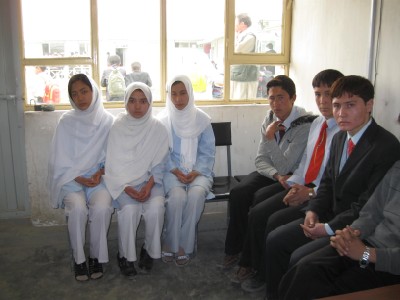 I want to add one more post about the Marefat school in Kabul - which now has a fascinating link, via the Constitution Center, to Philadelphia's Constitution High School for American Studies.
Students from both schools will be exchanging emails, blogs, and video clips about their thoughts on civil engagement and human rights - that is if the Kabul kids can find money to buy laptops and get a satellite uplink, and install Skype. Their entire 12 grade school now has only one computer with a weak internet connection.
This is a terrific project, about which I will write more. These kids (some of them pictured here) have moderately good English and terrific determination. They will have lots to tell their Philly counterparts, and vice-versa, once the communication links get going. (And they very excited and bouncy about the program, despite their sober faces in my photo). I'll be looking into ways to raise money for the program, and will let you know what you can do if you are interested.
Trudy Rubin

, Inquirer Opinion Columnist
I'm back from Afghanistan now (a four hour journey from Kabul to Dubai, 6 hours in Dubai airport - the greatest crossroads in the Middle Eastern world - and then a 14 hour schelp to Dulles, and three more hours of waiting and flying to Philly.)
But looking back, I want to mention some more of the amazing people I met in and outside Kabul. None were more impressive than the girls in the 12th grade class in the Marefat school.
Swathed in white headscarves, light blue tunics and loose blue pants, they looked like nuns, but they talked with the assurance of young women who were aware of and ready to struggle for their rightful place in the world.
Trudy Rubin

, Inquirer Opinion Columnist
Aziz Royash is the founder of an amazing school in Kabul that teaches students about civic values, the meaning of democracy, and the importance of supporting human rights in every culture.
The Marefat school, which goes from first to 12th grade, is located in an area of Kabul that is populated by members of the Hazara minority, a Turkic people that are descended from the Mongols and mainly live in central Afghanistan. Nearly all of its students are Hazara.
To reach the school one drives over roads with ruts so deep that I was certain we wouldn't make it. The school itself is two stories high, around a large inner courtyard with a balcony running along the second story, off which classrooms open. The construction is basic, the floors covered with the residue of small muddy boots.
Trudy Rubin

, Inquirer Opinion Columnist
I drove to the provincial capital of Maidan Shahr in Wardak province to try to get a sense of life outside Kabul.
Several months ago this trip would have been impossible. Taliban had cut the main road, Highway One, which is the northern gateway to Kabul. Fifteen hundred new US troops and additional Afghan army forces pushed back the Taliban (who basically melted away). Now the question is whether those gains can be held, and economic aid can be swiftly funneled into the province to convince local farmers that it is worthwhile to resist Taliban entreaties or threats.
These elders, members of the Provincial Council, say they have yet to see the development projects they were promised by Afghan and US officials. This does not bode well......
Trudy Rubin

, Inquirer Opinion Columnist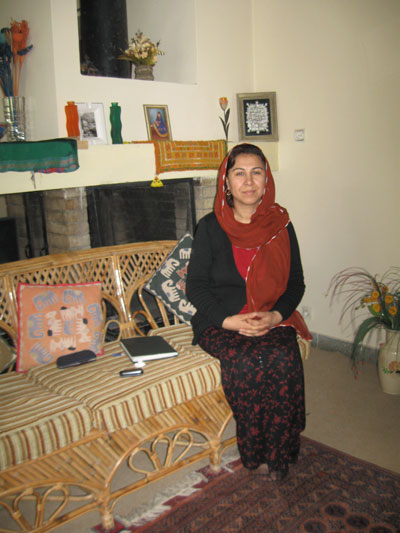 Shinkai Karokhail is a member of the Afghan parliament who has worked for Afghan women's education for two decades.
I visited her at home to talk about her fight to amend a recent draft marriage law for Shiite women that would have restricted a woman's right to leave the home and legitimized marital rape. Shinkai is fierce, dedicated and tireless, but the struggle takes a toll. She says that it is crucial that women worldwide continue to offer support for women's rights in Afghanistan. Otherwise the gains that have been made since the fall of the Taliban will slide back.
Trudy Rubin

, Inquirer Opinion Columnist
One main reason I'm in Afghanistan is to better understand the U.S. strategy behind the dispatch of 21,000 new troops to Afghanistan.
I've talked to the Afghan Defense and Interior Ministers, and to top U.S. generals. And I made a trip to the Kabul Military Training Center, a facility established in the 1950's and used under the Afghan monarchy, the Soviet occupation, Taliban rule, and now by NATO forces to train a new Afghan army. The training center sits on 20,000 acres of scrubby desert-like terrain ringed by mountains, and the day I visit it is cold, overcast and rainy.
U.S. troops are meant to stabilize the southern part of the country where Taliban insurgents are making big inroads, but the Afghan grunts and officer candidates who are training here will determine how fast the Americans can leave. Right now there is a 40 % shortfull of NATO trainers, and a severe lack of equipment for the Afgan trainees. Officer candidates have high school educations, but 70 % of the grunts are illiterate.