Trudy Rubin, Inquirer Opinion Columnist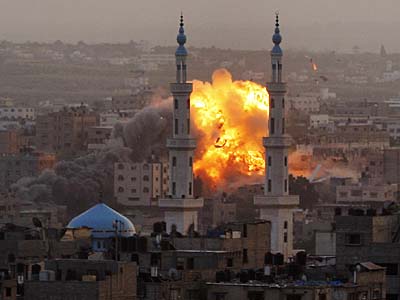 Israel has every right to defend itself against rocket attacks from Gaza. But the Israeli government should be careful that its response does not harm its own security rather than help.
Specifically, if Israel sends troops into Gaza in a repeat of the 2008 Operation Cast Lead the security costs to Israel are likely to outweigh the benefits. The regional context in 2012, in the wake of the Arab Spring, is far different than it was in 2008. Back then, Egyptian president Hosni Mubarak gave tacit and open support to the Israeli operation, and also kept the Rafah exit from Gaza into Egypt closed.
Mubarak is gone. The current Egyptian president, Mohammed Morsi, desperately wants to keep the regional peace and maintain Egypt's peace treaty with Israel; so far he has kept Cairo calm, despite multiple Israeli airstrikes on Gaza (which appear to be far more carefully targeted than in 2008).
Trudy Rubin, Inquirer Opinion Columnist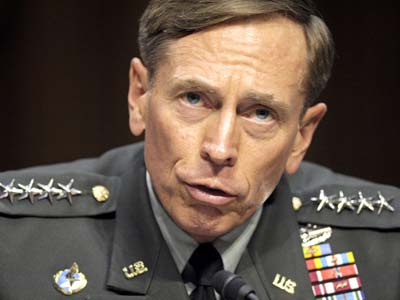 Let he who is without sin cast the first stone....
Cairo. The sudden resignation of David Petraeus as CIA director over an affair makes me very sad, and quite angry. There's something wrong with a political system that destroys men of his talent over a very human mistake.
Yes, I know he showed bad judgment and may have considered it a matter of honor to step down. But I think his resignation should have been rejected. Can our system really afford to lose him and upend the CIA, yet again, over such a peccadillo? Do we really have such talent to spare?
Trudy Rubin, Inquirer Opinion Columnist
In the midst of talking to Syrian activists and opposition leaders in the towns on Turkey's southern border with Syria, I found a small oasis of peace in the courtyard of the lovely stone Greek Orthodox church in Antakya.
The old town of Antakya, where I am staying, is the site of ancient Antioch, on the Orontes River, once a crossroads of cultures and religions and a great center of Christian theology. "If your aim in travelling is to get acquainted with different cultures and lifestlyles," wrote the Roman philosopher and historian Libanius, "it is enough to visit Antioch."
That was then. Today, only 1300 Christians live here, 90 per cent of them Greek Orthodox, with a few Roman Catholics and Armenians (and 40 elderly Jews). Greek Orthodox priests in Antakya look on with pain as their co-religionists in Aleppo (only recently home to 20,000 Greek Orthodox, among other Christian sects), suffer through civil war and destruction.
Trudy Rubin, Inquirer Opinion Columnist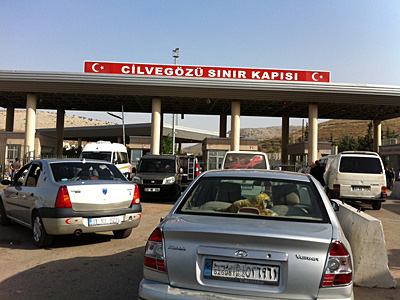 It's easy to understand why Americans would have no interest in the Syrian revolution, and no desire for the United States to be involved. Iraq, Afghanistan, and the disturbing results of the Arab Spring make it hard to be optimistic about the fate of Syria when its dictator falls.
However, the outcome in Syria will impact us no matter the weariness of the American public. Unless the war ends soon, the country will become a new playground for radical Sunni jihadis of the type who once flocked to Iraq. It is already a playground for Iran, which (contrary to an ill-informed comment by a reader of my previous blogpost) is a close ally of Syrian dictator Bashar al Assad (as is Russia).
The longer the war drags on, the more likely that radical Islamists will play a major role in any government that follows Assad's fall. That's why the winner of Tuesday's presidential election will have to get more involved with the Syria issue after the election. Romney has already indicated he want to ensure that arms get to the rebels (though he's vague on details) and President Obama, too, is likely to pay more attention to Syria if he wins a second term.
Trudy Rubin, Inquirer Opinion Columnist
On Friday, I interviewed. Col. Abdul-Jabbar Akidi, the top rebel commander in the Aleppo area, is trying to unify the various rebel forces in northern Syria. We inside Syria, just across the border from Turkey, and one of his aides, named Ahmed, drove us from the border crossing to a guest house.
Today I learned that Akidi was nearly killed yesterday when Syrian planes and a helicopter attacked his headquarters in an Aleppo suburb, Tel Rifaat, and Ahmed's car was demolished.
Akidi had invited me to visit him in Tel Rifaat this weekend, and I was eager to go, especially because I had also met several men who are part of a local revolutionary council trying to organize services for the suburb's 25,000 people. I hesitated because Tel Rifaat, which is free of Syrian regime troops but is vulnerable to regime planes, has been attacked regularly.
Trudy Rubin, Inquirer Opinion Columnist
Antakya, Turkey. I sat tonight in a cafe in this Turkish town near the Syrian border, with a Syrian activist who is heavily involved in an important effort this week to unify her country's political opposition.
I'll call her Nadia (I can't use her real name because her brother is in prison inside Syria). Another brother fled Syria after a government militia dragged doctors and patients out of a hospital where he worked. As he hid behind some trees and watched in horror , the goons killed their prisoners, burning some of them alive.
Nadia was a school administrator before the revolution; she left everything to help organize civilian activists inside and outside Syria. She took part in a seminal meeting in New York on Sept. 29 of the Friends of Syria, representatives from countries (including the USA) that want Syrian leader Bashar al Assad gone. They discussed a plan put forward by legendary Syrian oppositionist Riad Seif to form a new political council that fairly represents the internal activists at the center of the fight.
Trudy Rubin, Inquirer Opinion Columnist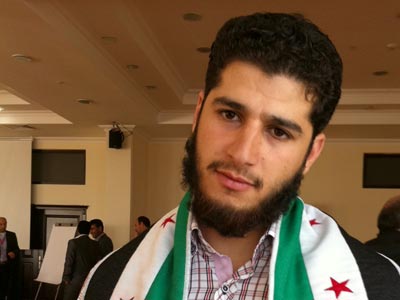 I'm in Turkey interviewing members of the Syrian opposition from cities and towns in the north of Syria which are fully or partially controlled by their fighters.
The image of the Syrian opposition in the USA is of raging militants who want to establish an Islamic state. But most of the fighters are young soldiers or officers who defected because they couldn't bear killing civilians, or else they are civilians - teachers, accountants, students, workers, farmers- who took up arms when the Syrian regime started bombing their towns.
One good example is Abdul Razak Tlas, a handsome, baby-faced 25 year old former Syrian army lieutenant from a famous Sunni family that produced a long- time defense minister. He was one of the first Syrian army officers to defect and became a hero of the Farouk brigade that defended residents of the Bab Amr district of Homs which was pounded to smithereens.
Trudy Rubin, Inquirer Opinion Columnist
The Obama administration says the bigoted video was to blame. Obama's critics say his policies were to blame. But the real culprit is none of the above. (see my video)