Archive: June, 2011
Trudy Rubin, Inquirer Opinion Columnist
Anyone who expects savings from the Afghan war to be used to build bridges in Baltimore and Kansas City, not Baghdad and Kandahar (as per the plea from the U.S. Conference of Mayors this week) is dreaming.
For one thing, the big bucks being spent in Afghanistan are mainly going for war-fighting expenses, not economic aid to Afghans. We reportedly spend about $10 billion a month there for military expenditures and around $3-4 billion per year on economic aid. On my recent trip to Kandahar, I didn't notice any U.S.-built bridges. Most of the USAID money spent there is on efforts to dissuade local farmers from planting poppy. Those efforts aren't very successful, to be sure, but the tens of millions dispersed wouldn't make a dent in renewing U.S. infrastructure.
Furthermore, even if all the US troops came home tomorrow (impossible, of course), the reduction in Pentagon spending wouldn't transfer into a surge of American bridge-building. The obstacles to renewing U.S. infrastructure (and thus creating jobs) are more ideological than financial.
Trudy Rubin, Inquirer Opinion Columnist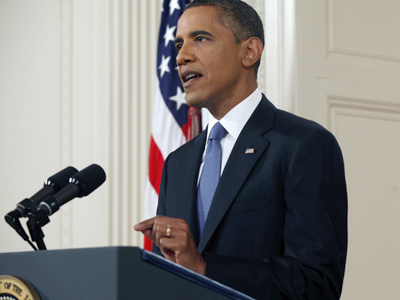 I am at a loss to understand what President Obama was trying to do with his speech tonight.
The speech appeared aimed at reassuring the public that things were going just dandy in Afghanistan and that we would end that war within three years, just as we're pulling out of Iraq this year. And Obama promised a transition to Afghan security control by the end of 2014.
Yet that war is seriously troubled – in a way the president finessed. It's not clear that this transition will work, especially if public pressure rises for an even swifter withdrawal.
Trudy Rubin, Inquirer Opinion Columnist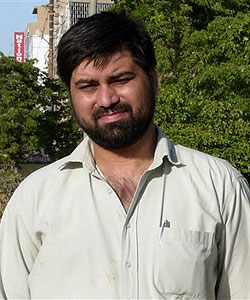 Pakistan's powerful Inter Services Intelligence (ISI) agency has denied any role in the murder of Pakistani journalist Syed Saleem Shahzad, contending that any allegations to the contrary are "baseless."
But the killing of Shahzad, whose badly beaten body was discovered on Tuesday, symbolizes everything that is going wrong inside Pakistan, where radical jihadis pose an existential threat to a nuclear-armed state.
Shahzad, a correspondent for the Asia Times Online news service in Hong Kong, was abducted from an upscale neighborhood of Islamabad on Sunday. He was on his way to do a TV interview about an article he'd written, claiming al Qaeda had infiltrated Pakistan's navy and carried out a shocking attack on a Karachi naval base. The gutsy journalist had also just published a book called Inside Al-Qaeda and the Taliban: beyond Bin Laden and 9/11, in which he alleged links between the ISI and the bloody 2008 terrorist assault on the Indian city of Mumbai.