Archive: July, 2013
Mike Bertha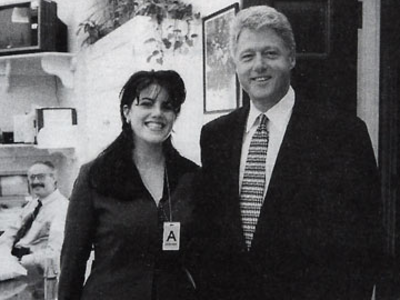 In November 1997, Monica Lewinsky reportedly made an audio recording for President Bill Clinton. All copies of the tape were thought to have been destroyed, but the National Enquirer claims to have a secret copy, the details of which will be published on Thursday.
The tape was supposedly obtained by someone who was hired as a "cleaner" by folks close to Lewinsky.
Lewinsky's voice is allegedly the only voice on the tape. It runs nearly four minutes and features Lewinsky asking President Clinton to speak with his secretary to orchestrate an off-the-books meeting.
Mike Bertha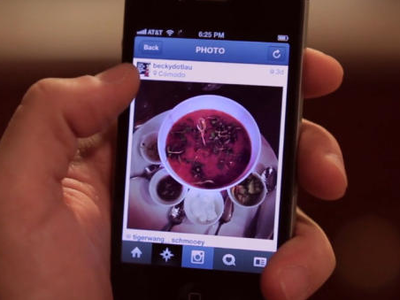 A group of scientists doing the Lord's work have determined that photographing your food and posting it to Instagram makes the dish taste better. Actually, the study revealed that performing any ritual—singing "Happy Birthday" or raising a toast—makes the experience of consuming the food/drink more enjoyable.
Lead author of the study, professor of marketing at the University of Minnesota's Carlson School of Management, Kathleen D. Vohs, even says the the results indicate that performing a new ritual (e.g. instagramming your food for the very first time) will have a positive impact on your experience because it helps you "be more involved" in what you're eating or drinking.
In one experiment, researchers recruited 52 researchers and told them to eat a chocolate bar; about half were given instructions on a ritual to follow before eating it. They were told, "Without unwrapping the chocolate bar, break it in half. Unwrap half of the bar and eat it. Then, unwrap the other half and eat it." The others were just told to relax for a bit, and then eat the candy like a regular person. As it turned out, the people who had done the weird little song-and-dance routine before eating the chocolate ended up saying that they enjoyed it more than those who ate the chocolate normally. They also took longer to eat it and said they would pay more for the chocolate. And this doesn't just apply to candy: similar experiments in the study were done using lemonade and even carrots.
Mike Bertha
This scene must have found the cutting room floor during post-production on Backdraft because I don't remember anything about wrangling poisonous snakes in that movie. A crew of firefighters in Utah responded to a small kitchen fire, extinguishing the blaze and checking all of the home's rooms for human occupants. While they didn't find any people, they did stumble into what was, basically, the snake pit from Indiana Jones.
Mike Bertha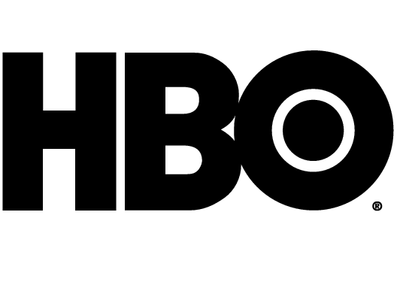 How real is HBO's Real Sex? Really real. Like, astonishingly real. Think calling-cut-to-line-up-for-the-lunch-buffet-during-an-intimate-shoot real. Think ask-your-grandparents-about-their-sex-life real. New York magazine has published an oral history of the culturally stimulating program that includes musings from producers, directors, and street interviewers.
The parties involve dish on the dirt from behind the scenes of the progressive HBO show and pontificate about the cultural significance of such an edgy, innovative idea. Also, they talk about what prompted one PA to quit and walk off a set in protest and some of the more salacious moments in the show's history.
We ended up shooting this orgy, which was basically a costume party, or a masquerade, like in Eyes Wide Shut. There was even a woman who looked like Marie Antoinette with one of those skirts with the structure underneath. And they were good-looking people. By the end of the night, everyone had their clothes off and were f***ing. At a certain point when you're shooting vérité, there's nothing for the producer to do. You just have to let the cameraman shoot. Patti and I ended up hiding behind this bookcase looking at each other, like, "What life are we living that we're in the middle of someone else's sex party?" People were getting f***ed by other people's husbands. A woman was in a dentist's chair with three guys. And it wasn't horrible, either. There was something sexy about this. [NYMag]
Mike Bertha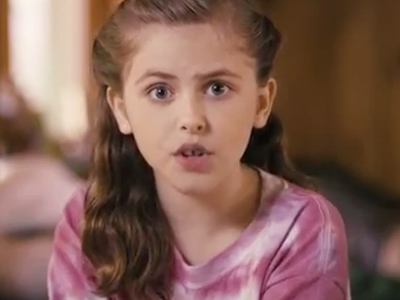 If you've seen the Dollar Shave Club video—or the less popular One Wipe Charlie commercial—then you'll immediately recognize the business model that acts as a foundation for HelloFlo. The company promises to deliver a care package filled with tampons and other items that will help women during that time of the month.
To get the word out about their service, Hello Flo went ahead and created a video that they hoped would go viral. It's a commercial featuring a young girl at camp who experiences a sudden surge of popularity when she's the first girl there to get her period. Suddenly she's hella important and helping all of the other girls by barking at them like a drill instructor and arming them with the materials necessary help them through such trying times.
Over at The Atlantic, two editors broke down the commercial and discussed its effectiveness, but also chided HelloFlo for using infantilizing language and not building a campaign based on the packages' utility. Also, they're not fans of the whole candy thing.
Mike Bertha
Last week, Google rolled out Chromecast, its $35 dongle (yup, that's a thing, now) that sits in your TV's HDMI port like a flashdrive. It's got Netflix and YouTube integration and allows you to sling video on those platforms—and any tab from your Google Chrome browser—straight to your television screen.
The folks at The Verge—always a collective voice of reason in these situations—took the Chromecast out for a test drive, and by that I mean Nilay Patel fooled around with it on his office TV for a while. Subsequently, his review includes everything you'll need to know about the device. Mainly, that it's a little bulkier than you might suspect, but it functions well with YouTube and Netflix and performs well when you full-screen video in your Chrome tabs.
Netflix and YouTube have dedicated Chromecast buttons, but full-screen Flash video works just fine everywhere else: I tested The Verge's video player, Vimeo, ESPN, Hulu, and a few others, and hitting the full-screen button blew up the video to fill the entire TV screen. Music services like Pandora, Spotify, and Rdio all worked fine as well. You can also drag files from your desktop into Chrome and they'll play as well, as long as Chrome supports them natively. (Video in .mp4 format and .mp3 audio files work great.)
Mike Bertha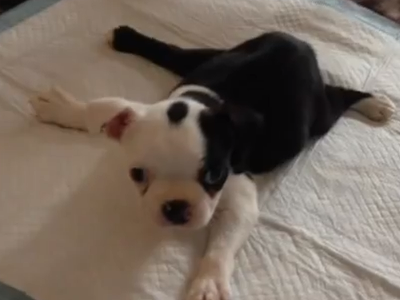 Mick is a boxer born with "Swimmer Puppy Syndrome." Basically, the muscles that pull his legs together were incredibly weak, leaving him flat on his stomach with his legs sprawled out to the sides. He was unable to walk, stand, or even sit.
Dogs born with Swimmer Puppy have a slew of health issues as a result of their condition, many of which make quality of life low and carry a very short life expectancy. Which is part of why Mick's story is so wonderful.
He was lucky enough to be taken in by the Mia Foundation and rehabilitated with pool training. They taped his legs in place and helped him develop the muscles he'd need so that he could learn to sit and stand. When he finally walked (and even ran a little), the Mia Foundation folks were there to capture the moments on camera. The footage has been set to the Rocky theme because, duh.
Mike Bertha
Susan Elizabeth Shepard is a writer. She's had her work published by the likes of Jezebel, Salon, and BuzzFeed. Also, she's a stripper. Recently, Shepard authored an extensive post about her travels and experiences as a dancer in modern American boomtowns. Towns in the midst of the vast nothingness of Montana and North Dakota where she lived in trailers, crashed in basements, and danced for men flocking to the 21st century's answer to the Wild West in the name of oil.
Shepard's piece is everything but brief and paints a picture of the nooks and crannies of America that many will never see. She's the fly on the wall of the seedy motel. She's the big draw on the club's dance roster for the week. She's the nomadic stripper serving as the eyes and ears of America in a ghost town no one has ever heard of. She's the main attraction on the only stage and she's responsible for DJing her own show.
Check out an excerpt of Shepard's post below, but head on over to BuzzFeed to dive into the whole thing. It reads like a stained Norman Rockwell painting that's been collecting dust in a forgotten attic.