Archive: June, 2013
Matt Soniak
Tuberculosis is making an unfortunate comeback, with a drug-resistant strain ravaging the Asia-Pacific region. While Jo Chandler was in Papua New Guinea covering the outbreak for The Age, she caught the frequently deadly illness.
Sometime in those few days, somewhere, someone coughed or sneezed or sang or laughed, spraying a cloud of invisible Mycobacterium tuberculosis into the air, and I inhaled. By the time my ride out finally materialises on the tarmac and I click my heels for home, it seems I have a stowaway. Eighteen months later, in March 2013, I am diagnosed with multidrug-resistant tuberculosis (MDR TB). Let's call it accidental immersion journalism.
My uninvited guest is wily and resourceful, not unlike folk I've met who, like him, were born and bred in the unforgiving bayous of PNG's South Fly.
Mike Bertha
We hope you've been cutting up your six-pack rings and sorting your glass recyclables because Captain Planet is (probably) coming back from the dead for a new movie from Sony Pictures and he's going to be less than thrilled if you've been tossing your non-biodegradable Styrofoam containers out of your Hummer.
Sony Pictures is in final negotiations to pick up the rights to the early 1990s series for an adaptation to be produced by Mark Gordon, Don Murphy and Susan Montford.
Gordon's had his hands in Saving Private Ryan, Speed, Criminal Minds, Grey's Anatomy, Army Wives, Hard Rain, Broken Arrow, and a whole laundry list of other notable projects. So, Vegas has Christian Slater as the favorite to land the Captain Planet role and there's a 40-percent chance your parents will watch it over and over again once it starts playing on A&E every rainy Wednesday evening between now and the end of time.
Matt Soniak
The Middle East is experiencing an outbreak of a respiratory illness appropriately, if uncreatively, dubbed Middle East respiratory syndrome (MERS). Now, when we say "the Middle East" we mostly mean Middle Eastern men. They've made up 74% of cases reported so far in this outbreak. Why aren't women getting sick as much? It could be the way they dress.
Saudi Arabia has some of the most stringent interpretations of Islamic laws governing the dress and behavior of its citizens and the covering of the mouth and nose by the niqab may have decreased the likelihood of airborne transmission of the respiratory-borne disease. I suspect that the wearing the niqab may also decrease the amount of contact between contaminated fingers and the mucosal membranes of the face. Additionally, the prohibition of casual contact between unrelated sexes and the social seclusion of women through the enforcement of purdah may have resulted in an asymmetrical transmission effect, in which only men were exposed and women were unintentionally "barred" from exposure.

…This NEJM report on a MERS outbreak in Saudi Arabia offers a striking and fascinating insight into how religion and culture mediate our response to infectious diseases, whether enhancing or diminishing our susceptibility to infection. Right now in the Middle East, the widespread usage of the niqab and the enforcement of purdah – the segregation of sexes – may be inadvertently emphasizing a crucial aspect of infection control: contact precautions and containment. Perhaps we should view wearing the hijab, niqab and burkas as offering an unusual form of protection from biological hazards? [Body Horrors]
Matt Soniak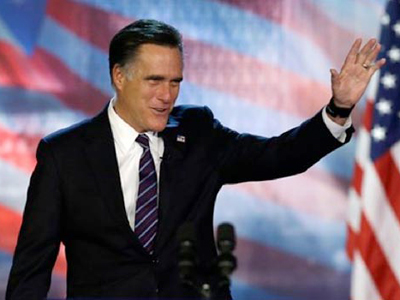 Earlier this month, Public Policy Polling released the results of their poll of 603 voters on their feelings about pets and animals. For some reason, they decided to crosstab the answers to the pet questions with info about who people voted for in the 2012 presidential election, and their ideological leanings. All those answers are seemingly unrelated, but result in gems like these:
- Romney voters and Obama voters agree that cat owners are weirder than dog owners in almost equal numbers. Finally, something we can all agree on!
- Almost twice as many Obama voters think that black cats are bad luck than Romney voters.
Mike Bertha
On Wednesday, the Supreme Court of the United States ruled the Defense of Marriage Act unconstitutional and handed down a decision on Prop 8 that made gay marriage legal again in California. The historic day was cause for celebration for many as people took to the streets in cities across the country.
Now, The New Yorker is marking the occasion with its cover for the July 8th and 15th issue. The front of the magazine features an image of Sesame Street's Bert and Ernie cuddling on the couch watching the Supreme Court on television. Artist Jack Hunter originally posted the image to Tumblr last year with a different image on the television.
Hunter actually created the cover last year for a contest, with President Obama on the television screen instead. At the time, he said, "While I'm certainly not the first person to speculate about Bert & Ernie's more personal and private relationship, I thought they were well suited to represent how a lot of gay couples must have felt hearing Obama's comments … after all, they've been together for almost 50 years … as 'just friends' or otherwise." [Gothamist]
Mike Bertha
Philly's own Kevin Hart was on Conan on Thursday as he's promoting his forthcoming Let Me Explain special (which hits theaters on July 3rd). After Conan gushes about Hart's physique, they discuss their fears, proper attire for running at night, and the movie pitch for the "big and black version of Twins" that Shaq just can't shut up about.
Shaq is one of my closer friends. I've known the big fella for quite some time. Our relationship took a turn for the worse not too long back because Shaq has a habit of picking me up in front of my kids and I don't like it. I don't like it one bit because, first of all, I'm a dad first. Respect me as a father. So, when I'm disciplining my kids and I'm yelling... when I'm done, don't turn around and grab me and shake me and pat me on the back because you're taking away what I just did. It's very hard for me to go back and say "sit down" to my kids when Shaq's telling me to do the same thing.
Mike Bertha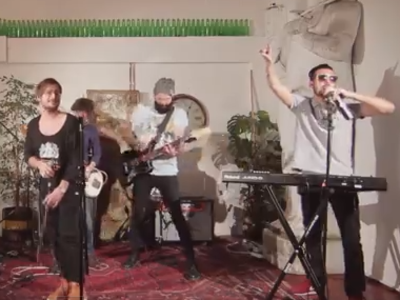 Moones is a band. They play music. Sometimes they drink beer. For a recent music video, the guys in Moones decided to play their song "Better Energy" while crushin' a bunch of brews. The subsequent YouTube video is more than an hour and 16 minutes long. The interface allows you to select which version of their song you'd like to see the band perform. Sober, 20 beers in, 40 beers in, 60 beers in, and 80 beers in are all options. There's also a handful of camera angles to choose from. SPOILER ALERT: The 80-beer version is a little loose.
Mike Bertha
It's not a bad week to be Martha Stewart. As Paula Deen cries all over daytime television and gets dropped by every major sponsor/employer after the whole racism fiasco gets ready for a SECOND cruise (seriously), Martha Stewart is kicked back, talking to the world about how she can roll baller joints and (maybe) admitting to having a threesome.
On Thursday, a 71-year-old Stewart made an appearance on Watch What Happens Live with host Andy Cohen. Stewart said that she had had a one-night stand before and that she's sexted. When she was asked if she had ever participated in a threesome, Stewart would not say "no," instead only offering a "maybe."