Archive: January, 2013
Mike Bertha
A 23-year-old high school math teacher in Aurora, Colorado has made her administrators none to happy after she tweeted a topless photo of herself to popular DJ, Diplo (Philly, shoutout). The photo shows Carly McKinney—known from here on out as "CrunkBear"—upside down with her feet against a wall wearing nothing but panties. If you're old, it may be helpful to know that this is called "twerking." Don't ask. Well, okay, if you must:
Anyway, Diplo retweeted the photo, which alerted CrunkBear's students because zOMG THEIR TEACHER LISTENS TO DIPLO AND TWEETED TOPLESS PHOTOS. Overland High School's administrators caught wind of the fiasco and suspended CrunkBear.
Oh, I totally forgot to mention that, upon further examination, CrunkBear's Twitter account—@Crunk_Bear (get it now?)—included a tweet calling one student "jailbait" and a tweet indicating that she had marijuana in her car on school grounds. Whoops.
Diplo and others have been showing their support for CrunkBear on Twitter by using #FreeCrunkBear. Isn't the future awesome, you guys? [Spinner]
Mike Bertha
Hell hath no fury like a fired employee. HMV—a London-based entertainment retailer—entered a form of bankruptcy protection earlier this month. On Thursday, the company fired 190 employees. The world learned of the layoffs when an HMV employee live-tweeted the firing from the company's verified account with messages like, "we're tweeting live from HR where we're all being fired! Exciting!!"
The tweets continued as the employee ranted about the state of things at HMV, divulged that the Twitter accounts had been set up by an unpaid intern, and announced that a marketing director was scrambling to figure out how to shut the accounts down as the fired employee was tweeting because of course the brass didn't think about that before telling everyone they were unemployed. [FastCompany]
Mike Bertha
Twitter crashed this morning and it's all David Beckham's fault. If you tried to access Twitter on Thursday morning, you were greeted with this lovely landing page.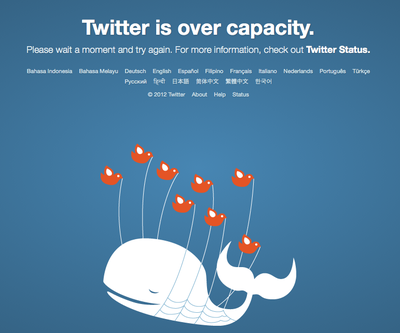 This message popped up at nearly the exact instant that David Beckham emerged from a Paris doctor's office and news broke that he had reached a deal to take his talents to Paris Saint-Germain. Coincidence? I think not. When Twitter came back, the top trend was #PSG.
Mike Bertha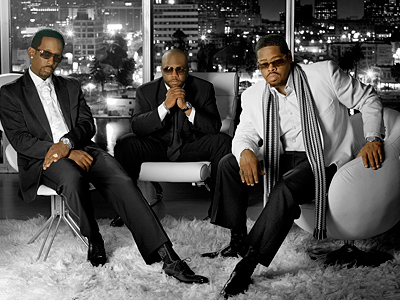 Vladimir Putin wants Russians to have more children so that the country can become more influential. According to The Moscow Times, he's enlisted the help of Boyz II Men. The R&B group will headline a February 6th concert in Russia and (suppposedly) Putin hopes it will serve as some, ahem, inspiration for Russian men.
As an intro to a Q&A with Boyz II Men, The Moscow Times wrote:
President Vladimir Putin's crusade to raise the country's birth rate is set to get the support of three powerful voices on its behalf.
Mike Bertha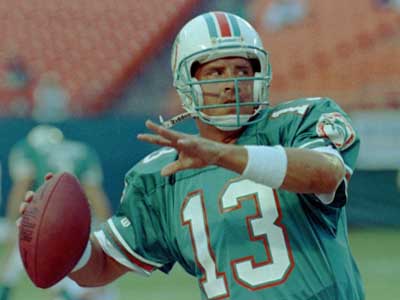 The New York Post has an exclusive report detailing Dan Marino's supposed affair with a CBS employee.
The married gridiron great — a pregame analyst for CBS since 2003 who will be doing this Sunday's Super Bowl broadcast — sired a love child with a network underling and then paid her millions to keep quiet, sources have exclusively told The Post.
At the time, Donna Savattere was a 35-year-old production assistant at the CBS Sports studio in Manhattan. She and Marino began an affair and, in 2005, Savattere gave birth to Marino's daughter, Chloe. Marino came clean about the affair on Wednesday.
Mike Bertha
Adult film star Ron Jeremy has been hospitalized and is in critical condition following an aneurysm. Jeremy, 59, reportedly drove himself to Cedars-Sinai hospital on Tuesday while experiencing extreme chest pains. Doctors discovered the aneurysm near his heart. His condition has reportedly worsened and he's been transferred to the ICU where he's being prepped for surgery.
Ron -- and his 9-inch penis -- have appeared in more than 2,000 X-rated movies together ... including, "Super Hornio Brothers," "High Heels, Low Standards," and "A Christmas Orgy." [TMZ]
Mike Bertha
Question: what is every sorority girl's most intimate dream? Answer: being serenaded by a '90s boy band, duh. But, some of the folks that were in '90s boy bands are busy doing other stuff.
Justin Timberlake is performing in New Orleans (and the Super Bowl, probs) and working on a new album. NKOTB and 98 degrees are reuniting to tour with Boyz II Men. J.C. Chasez is serenading sorority girls at USC. Wait, what?!
Yeah, the former *NYSYNC member graced USC's TriDelt with his rendition of the "you're hearing it everywhere" "Ho Hey" by The Lumineers. Brace for all of the squealing. Oh—speaking of—The Lumineers are playing the Tower Theater in Upper Darby on Thursday. Hope you snagged tickets. [h/t @aolmusic]
Mike Bertha
Ronaiah Tuiasosopo spoke with Dr. Phil about the Manti Te'o hoax. The interview will air in two parts because, ratings. The first half of their segment is set to air on Thursday, so Dr. Phil was on the Today show on Wednesday to tease everyone about what Tuiasosopo had to say.
"I asked him, straight up, was this a romantic relationship with you?" Dr. Phil McGraw said on NBC's Today. "And he says, 'yes.' I then said, are you then, therefore, gay? He says, 'Well, when you put it that way, yes.' And then, he caught himself and said, 'I am confused.'"
Tuiasosopo also denied that Manti Te'o had any involvement in the hoax. You know, aside from having a skewed concept of what a "girlfriend" is and continuing to lead America on after having realized that Lennay Kekua was a freakin' unicorn.