Archive: July, 2013
Mike Bertha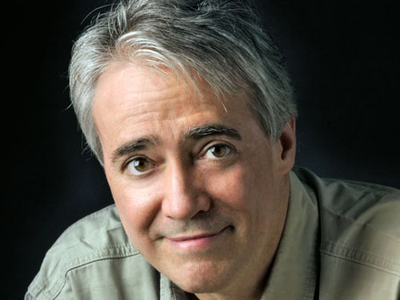 The Internet can be an awful place. With all of the trolling, cyberbullying, and venomous tweets from One Direction fangirls, Twitter can be an especially disheartening destination. But, every once in a while, a story comes along that makes us all tear up and explains that, maybe, if only periodically, all of that vitriol and mindless messaging is a price worth paying.
Right now, NPR's Scott Simon is that reminder. The 61-year-old host of Weekend Edition Saturday is in a Chicago hospital's ICU live-tweeting his mother's last moments. His feed is poetic and insightful and harrowing and humbling. Seriously, only read it if you're ready to cry.
Also, call your mother.
I think she wants me to pass along a couple of pieces of advice, ASAP. One: reach out to someone who seems lonely today.

— Scott Simon (@nprscottsimon) July 28, 2013
And: listen to people in their 80's. They have looked across the street at death for a decade. They know what's vital.

— Scott Simon (@nprscottsimon) July 28, 2013
Oh, and: Oh earth, you're too wonderful for anyone to realize you. It goes too quickly.

— Scott Simon (@nprscottsimon) July 28, 2013
Her passing might come any moment, or in an hour, or not for a day. Nurses saying hearing is last sense to go so I sing & joke.

— Scott Simon (@nprscottsimon) July 29, 2013
When she asked for my help last night, we locked eyes. She calmed down. A look of love that surpasses understanding.

— Scott Simon (@nprscottsimon) July 29, 2013
Mike Bertha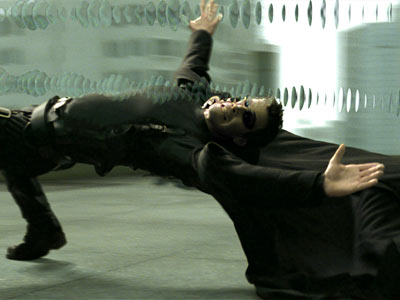 It's the future, which means it's time for football fans to start following the white rabbit on Sunday nights. NBC has announced that it will have 24 cameras fixated on the action in each of the endzones for every Sunday Night Football contest this season. What that means for fans is that the broadcasts will include 360-degree replay angles a la that infamous scene from The Matrix.
Mike Bertha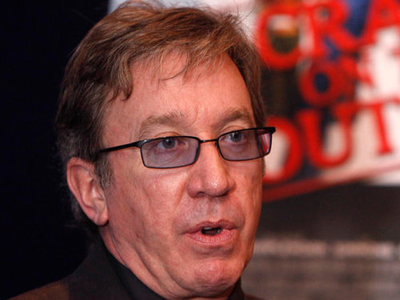 You probably remember Tim Allen as the cookie cutter, testosterone-filled suburban dad on Home Improvement. Or maybe you think of him as Santa Claus. Either way, you might want to escort any young and impressionable children away from the screen before skimming the actor's recent interview with the Tampa Bay Times because homeboy talks about the N-word... a lot.
Allen was in the middle of an interview when Paula Deen came up and, instead of punting like any rational famous person, Tim Allen decided to jump right on into the conversation.
"(The phrase) 'the n-word' is worse to me than n-----,' " said Allen, who spoke to me on a day when the controversy ignited over Paula Deen's admitted use of that slur in 1986.
Mike Bertha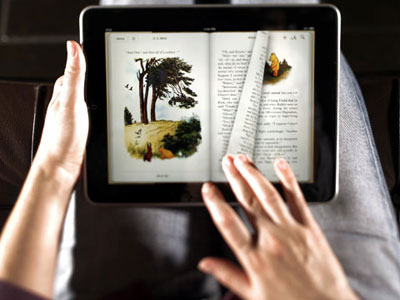 In Queensland, Australia, there was a guy who took his iPad to the gym. Now, that alone is an act worthy of banishment from his exercise establishment, but this butthead took things a step further by using said iPad to photograph other members while they worked out. Worse still, he posted one of those pictures along with a caption mocking another gym member for struggling to lift a weight.
"Here we see the amazing chicken man…His 2% bodyfat is admired by bodybuilders and bulimic teenage girls alike," he wrote. "Unfortunately, he can't see where his elbow joint ends and his bicep begins. He one day aspires to out-bech[sic] the other dudes at the gym, but unfortunately, he can't can't lift the bar yet - let alone the weights."

Well, Internet justice is swift because someone posted a screenshot of the Facebook activity to Reddit and users rallied to get the gym owner to ban the jerk for good. Also, the guy's mom found out and is apparently less than thrilled about her son's actions.
Mike Bertha
Patricia Lockwood is a poet previously best known for her work in the realm of sexting (seriously). She's been published in The New Yorker and a bunch of other publications that you'd be more familiar with had you majored in art history at Wesleyan. Lockwood also had a bunch of her poems published in a book, Balloon Pop Outlaw Black.
This week, though, Lockwood's getting noticed for a piece she published over at The Awl, the Internet destination for people looking to be less stupid. Her poem is called "Rape Joke" and it's worth a read. Especially in the midst of a year that's seen the culmination of the Steubenville rape trial and an ongoing debate about the merit of rape jokes in the comedy community.
At the very least, it might make you think twice before chuckling at some of the shock humor crap spilling out of Daniel Tosh's mouth.
Mike Bertha
John Cuneo is an artist. Next week, you'll be able to pick up the latest issue of the New Yorker, which prominently features a new piece of Cuneo's work. It's a painting that has a cartoonish Carlos Danger Anthony Weiner climbing the Empire State Building and taking an inappropriate selfie while helicopters close in.
This is high art, people.
"Free association made me think of the Empire State Building, and then King Kong, the iconic image of him straddling it. And then Weiner sexting, his head tilted and looking a certain way—I just stumbled upon the image as I was sketching. But all I could think about while working on this piece was, 'Will Weiner still be in the race by the time it runs?'" [The New Yorker]
Mike Bertha
p to this point, we've heard speculation from Netflix—and a desperate, borderline pathetic outcry from Arrested Development fans (myself included) jonesing for more of their favorite sitcom—that have stirred rumors that the recently resurrected show wouldn't fade into the abyss, yet again.
Now, thanks to a panel discussion at the Just for Laughs comedy festival in Montreal, we have assurance from Arrested Development creator Mitch Hurwitz. Hurwitz was asked if the show would return. His response? "Definitely."
Then, turning to Netflix chief content officer Ted Sarandos, he said: 'I don't want to get into a whole negotiation right now... but I've got a family to feed.'
Matt Soniak
Sometimes, when people are doing something that demands their attention, they fail to notice that obvious, but unexpected, things have come into their line of sight. Psychologists call it inattentional blindness and think it happens when people are just so overloaded with stimuli they can't devote their attention to any more.
To illustrate the phenomenon, researchers have done experiments where they ask people to watch a video of a basketball game. One team is wearing white shirts and the other is wearing black and the viewers need to keep count of how many passes the white team made. At one point during the game, a man in a gorilla suit walks onto the court, looks at the camera, thumps its chest and then leaves.