Archive: April, 2013
Mike Bertha
If you've been spending your free time on OK Cupid trying to find an outdoors-y Virgo who enjoys long walks on the beach and wants to discuss the intricacies of the government's plot to carry out false flag attacks, then you've been looking in the wrong place this whole time.
If Mr. or Mrs. Right is someone who knows that the American government controls its citizens by injecting them with vaccines at birth, then you should definitely check out the "Dating Freedom Lovers Group" website. Alex Jones—the conspiracy theorist who makes comic book villains look sane and freaked out on Piers Morgan after the Sandy Hook massacre—runs Infowars, your online destination for everything false flag. And "everything false flag" does, in fact, include an online dating site.
Per the website's description: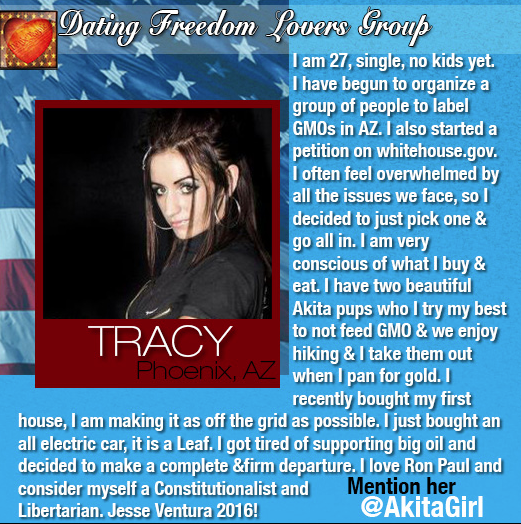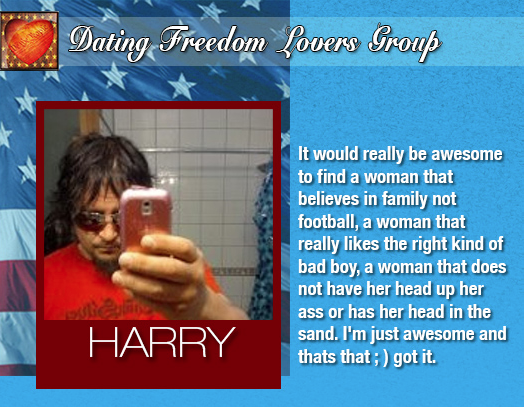 Mike Bertha
Celebrities from Drew Barrymore to Natalie Portman have tried to recite their vows without having to Marshawn Lynch TMZ cameramen on their way down the aisle. Stefanie Cove is their lead blocker, of sorts. Cove is a wedding planner who specializes in organizing super-secret nuptials for the rich and famous. New York Magazine has published a piece which lifts the veil on Cove's behind-the-scenes life securing air space above weddings and ordering local floral arrangements in secret.
So engaged couples are administered secret code names: Sims's wedding was dubbed "Operation Black Swan." Clients and planners don't meet in public. When they visit vendors, they avoid inking the bride's name to any paperwork, and leave a flurry of confidentiality agreements in their wake. On the day of, staff arrives without being briefed on the guests of honor. "Listen, things get out," Sims says. "But it's not because of them."
The whole profile reads like an outline for Zero Dark Thirty 2: My Big Fat Celebrity Wedding. If nothing else, it offers a look at the cloak and dagger lifestyle that those on the fringe of celebrity circles have to go through to give the paparazzi the slip. [New York Magazine]
Mike Bertha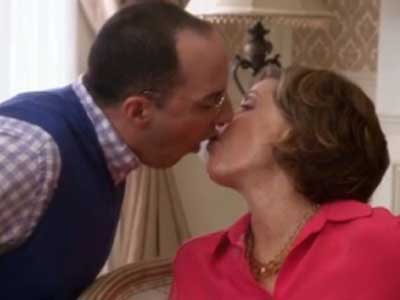 We're exactly a month away from new Arrested Development. The Internet's favorite sitcom is set to make its triumphant return to television the web on May 26th and Netflix wants to make sure you're excitedly quivering in your cutoff jorts.
This week, the company rolled out a series of new advertisements featuring varying degrees of Arrested Development insider humor. Then, on Thursday, the first clip of the upcoming season hit Entertainment Weekly. In it, Lucille can't get near her window because of her house arrest ankle monitor, so she circumvents her building's no smoking policy by exhaling into Buster's mouth and making him blow her smoke out of the window. It's absolutely wonderful. Peep the clip over at EW and don't forget to start your Arrested Development Advent calendar today.
Mike Bertha
People smoke pot on 4/20. Really, they smoke it every day. It's just especially prevalent on the 20th of April, thanks to an old ritual founded on the concept of stickin' it to The Man.
Stoner Christmas happened to fall on a Saturday this year. In Philly (and a whole slew of other cities around the world), the day was marked by a crowd of people gathering to toke up together at—you guessed it—4:20 p.m. Philly's "celebration" took place on Independence Mall near the Liberty Bell. There was a police presence, but the officers kind of just let the whole thing play out while making sure no one got hurt or participated in serious crime.
Surely, in a city that saw 331 murders last year, most people understand that the bulk of the police force had more important things to do than haul scores of folks down to jail for petty pot crimes. THIS GUY IS NOT ONE OF THOSE PEOPLE.
Mike Bertha
So, the Delta Gamma sorority has posted a message to its Facebook page that details the resignation of the member who wrote that hilariously crazy email that lit the Internet on fire last week. The sorority categorizes the young woman's email as "highly inappropriate and unacceptable by any standard."
The message makes abundantly clear that the nasty language and viewpoints expressed in that email are in no way, shape or form reflective of Delta Gamma or its members. If you don't have something better to do, you're welcome to read the banal statement below, in its entirety. Or, if you'd prefer to laugh until you cry, you can watch Michael Shannon's dramatic reading of the email (posted below the Delta Gamma message). SPOILER ALERT: It's NSFW.
Mike Bertha
Nathan Fielder is a comedian from Canada. He's been on Bob's Burgers and has his own Comedy Central show called Nathan for You and blah, blah blah. What you really need to know is that Fielder's up on the Twitter and he's hilarious. For a recent gag, he asked his followers to "accidentally" text their parents about drugs and then post screenshots of the responses. The results are wonderful. [h/t Uproxx]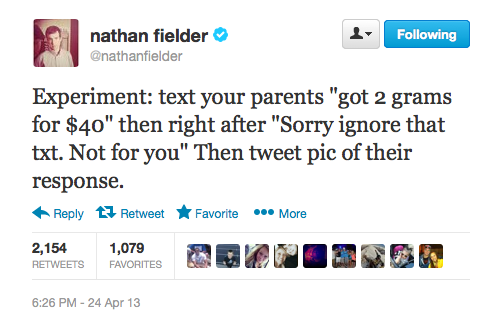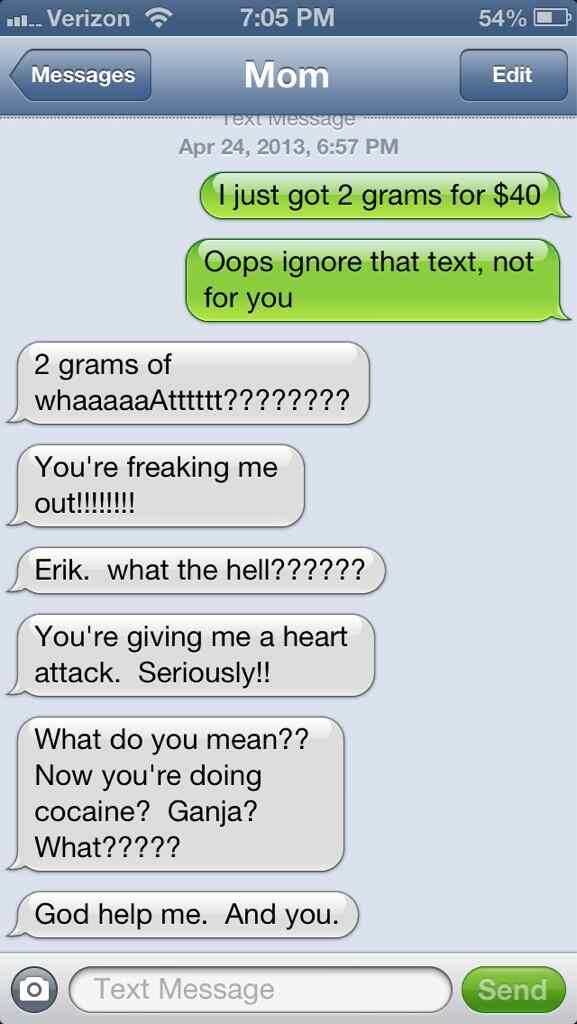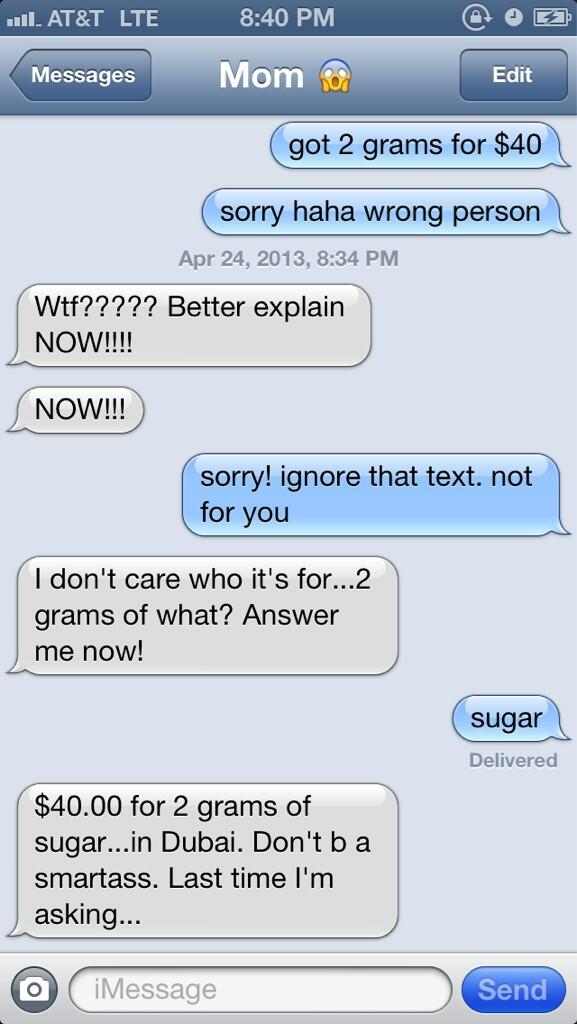 Mike Bertha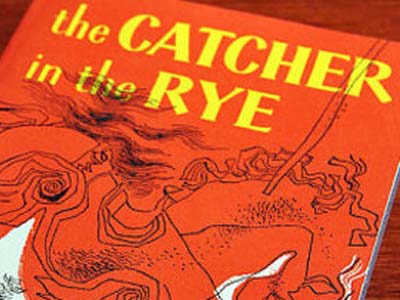 J.D. Salinger gave the world The Catcher in the Rye and then, basically, disappeared. The man rarely granted interviews and spent much of his life as a recluse, up to his death in 2010. Now, though, the world gets a tiny glimpse into Salinger's life, thanks to a series of letters recently acquired by the Morgan Library & Museum.
The letters are part of a correspondence between a 22-year-old Salinger and a young Toronto woman, Marjorie Sheard, back in the1940s. Sheard is now 95 and her family sold the letters to help pay for her care.
Salinger writes about his short stories in The New Yorker, recommends The Great Gatsby and other works, and exaggerates his own romantic endeavors. He also discusses his early Holden Caulfield stories and flirted with Sheard.
Mike Bertha
Earlier this month, Stephen Colbert took it upon himself to sign President Bill Clinton up for a Twitter account under the handle @PrezBillyJeff. Clinton dictated his first tweet to Colbert who sent it while they were filming a live episode of The Colbert Report in conjunction with the Clinton Global Initiative University retreat weekend held in St. Louis.
Clinton has since changed it to @billclinton, gotten verified, and started tweeting on his own. The training wheels are off and he's already got more than 300,000 followers. There's definitely a DM joke in there somewhere.