Mike Bertha, Philly.com
The Pope has gone viral after accidentally dropping an F-bomb during a public address from the Vatican, on Sunday. Pope Francis is Argentinian and committed a common mistake foreigners make when reading Italian. Unfortunately for the Pope, though, it was a major one.
The pontiff was speaking from a window in St Peter's Square when he accidentally muddled the Italian word "caso" — which means "case" — with "cazzo" — which can translate to "f--k" or sometimes "s--t."
"If each one of us does not amass riches only for oneself, but half for the service of others, in this f--k," he said, before pausing. [NYDN]
Mike Bertha, Philly.com
The initial ratings for the 86th Annual Academy Awards are in and—wow—some ABC executives are probably high-fiving (or fist bumping, because they probably still think that that's a thing). According to Nielson's "fast national" numbers the broadcast was seen by some 43 million people, up a full six percent from last year and good for the strongest Oscars ratings in a decade.

Among people under 50, the ratings took a bit of a dip, but that's hardly an issue for ABC when they're looking at the best Oscars numbers in 10 years.


While the numbers were nothing but positive for ABC, it's worth noting how the Oscars — like most big TV events — have declined over the years. Sunday's show was watched by 37 percent of the homes watching TV last night. By comparison, in the 1970s, the Oscars regularly pulled in over 70 percent of TV homes. As late as 1983, the Oscars could still command a 59 share with a snoozer of a film such as Gandhi, while in the 1990s, shares in the mid- to upper-40s were the norm. But thanks to DVRs and exploding viewing options, the Academy Awards hasn't broken the 40 share mark since 2004.

Also, Jimmy Kimmel posted his biggest numbers ever. For prime time or late night. A full 7 million people watched his special program last night, which featured some hilarious mock trailers for YouTube Hall of Fame clips as Hollywood blockbusters. [Vulture]
Mike Bertha, Philly.com
In the waning moments of Sunday night, as the eternal Oscars ceremony was finally coming to a close and the billionth snow storm of the season was moving into the area, Brad Pitt and director Steve McQueen spoke while excepting the Best Picture award for their work on 12 Years a Slave.
The film is based on true accounts of Solomon Northrup, a black man who was kidnapped and forced into slavery in the American South years before the Civil War and Lincoln's Emancipation Proclamation. Northrup was a free man, born and raised in New York. Northrup's awful tale wasn't able to make it to iTunes until 160 years after it unfolded. But, The New York Times was around back then and covered the true events involving Northrup and the authorities that worked to restore his freedom.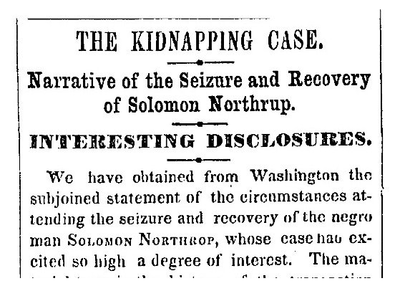 Mike Bertha, Philly.com
Ever the jokester, Jennifer Lawrence had a bit of fun at the 2014 Academy Awards, first by following up last year's literal flop by falling down on the red carpet. This woman just can't manage to keep her balance. Later, though, Jennifer Lawrence found out what it's like to lose at one of these things when she watched Lupita Nyong'o collect the Oscar for Best Actress in a Supporting Role.
Nyongo won for her turn as Patsey in this year's best picture, 12 Years a Slave. Her speech was elegant and inspiring and more than a little impressive for an actress in her first major film role.
When she went back stage, though, she would have to defend her victory as Lawrence jokingly tried to pry the statue straight out of Nyongo's hands. [h/t Daily Mail]
Mike Bertha, Philly.com
Evil Internet genius Jimmy Kimmel hosted a special edition of his late night television program after the Oscars on Sunday night on ABC. The star-studded episode featured a handful of short videos Kimmel and some major, A-list celebrities created in which they imagine popular YouTube clips of yesteryear as Hollywood blockbusters.
Joseph Gordon-Levitt plays "David After Dentist." Samuel L. Jackson plays the evil dentist and Seth Rogen is the "Double Rainbow" guy.
Click here to watch the video.
Mike Bertha, Philly.com
While some of you more self-respecting folks were busy figuring out who The Yellow King is on True Detective or doing literally anything else that might have been more productive than watching the boring marathon that was the 2014 Academy Awards. In case you're interested in pretending that you watched the ceremony, here's everything you need to know about the 2014 Oscars. SPOILER ALERT: It's not a lot.
Ellen hosted the Oscars for the second time and, largely, her performance was incredibly tame and disinteresting. She started things off with a tepid monologue and things only got marginally better from there.
Click here to watch the video.
Mike Bertha, Philly.com
Since life is short and we don't all have time to carry the one or whatever the hell else you'd have to do to math your way to the answer to life's biggest questions, allow me to point you in the direction of NPR, where their geniuses have some pretty graphs demonstrating the value of buying the biggest pizza every time you decide to pizza.
Take it away, Quoctrug Bui:
So I went big on the pizza-value question. The graph below is based on 74,476 prices from 3,678 pizza places around the country. To see how the price of pizzas changes with size — and how much more pizza you get when you get a large — drag the slider at the bottom the graph.
Mike Bertha, Philly.com
You probably know Seth Rogen as the Green Hornet. Just kidding, no one saw that garbage fire of a super hero movie. But, you might recognize him as the actor who starred in such timeless comedies as Pineapple Express, Knocked Up, 40-Year-Old Virgin, Chocolat, and This Is the End.
Rogen recently took time out of his big shot Hollywood schedule of waking up at 10 a.m., smoking weed and playing video games until it was time for an In-N-Out run, probably, to testify in front of the U.S. Senate Appropriation Subcommittee on Labor, Health, and Human Services about Alzheimer's disease.
Rogen's mother in-law was diagnosed with early-onset Alzheimer's when she was just 55. He goes into detail about the degenerative nature of the disease and the social stigma it carries, today. He explains the purpose of his Hilarity for Charity organization and urges the Senate to take action to educate the country on the true nature of the illness and to dedicate more federal resources toward helping victims of the disease and toward finding ways to prevent, slow, and ultimately stop Alzheimer's.