My name is Mike Bertha and I'm a Wawa addict.
I love Wawa's rolls and the ready-to-go breakfast sandwiches displayed by the register, particularly the one with turkey sausage and egg whites. I love the way the touch-screen menu feels beneath my finger and the fulfilling *tap* sound it makes as I race to order my turkey Shorti faster than the person next to me. When I was in high school, I loved squandering my listless Friday nights loitering in Wawa parking lots. When I was in college, it was the first stop I made when I was back in town and the last I made before leaving for campus. Now, I love stopping in for a hot cup of Dark Roast before heading to the office. I love drinking a bottle of Wawa chocolate milk in, like, two gulps after kicking my ass at the gym and I love drunkenly devouring their Mac & Cheese after last call. Essentially, I love everything about Wawa and I know I'm not alone in that.
You had me at "Meet me at wawa."

— Moog (@TwaiDizzle) July 21, 2013
It's where we meet to go on road trips and it's our first taste of home when we return. In times of dire need, it's our beacon of hope, open in emergency situations and on holidays. It's where we look for love. When the Phillies sent Charlie Manuel packing, last season, where did he turn for comfort food?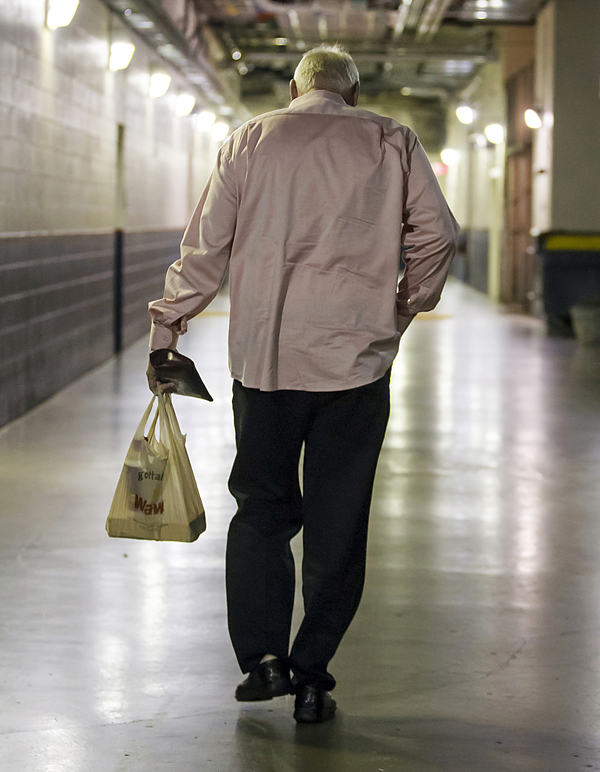 That's right... Wawa. It's a part of all of us.
So, as slimy ploy to get my bosses to buy me Wawa for lunch (and because I'm a self-obsessed media type whose fear of being alone is rivaled only by an unhealthy faith in my own opinion), I've decided to make Wawa Wednesday a thing. Officially.
Every Wednesday, I urge you to take a second during your lunch break to come back here where you'll be treated to Wawa-related anecdotes from notable Philadelphians, tweets about Wawa, pictures of what other people are eating for lunch, choice posts from Craigslist concerning Missed Connections at Wawa, and anything and everything that strikes my fancy and can be loosely tied back to the greatest chain of convenience stores we'll ever know.
If you're looking to participate, shoot us a line, poem, love letter, picture, story, or whatever the hell else you've got. Sweet. Gross. Scary. Romantic. Daring. Memorable. Funny. We want 'em all.
Email us at PhillyWawaWednesday@gmail.com or tweet using #WawaWednesday to have your stuff included in a #WawaWednesday to come.
Or don't. Whatever. I'm just in this for a free hoagie, mostly.
SPOILER ALERT: It worked.
It's important for me to note, here, that this is not sponsored content. I genuinely just love Wawa this damn much. Wawa has no clue that this is happening.