A bunch of geographers got together to make a map of hate in the United States. More specifically, they mapped out the negative use of racist, homophobic and ableist slurs in social media and created the "Geography of Hate."
Not only does the map show, once again, that Southerners are just the worst, it shows Philadelphians aren't as awful as we might assume they are.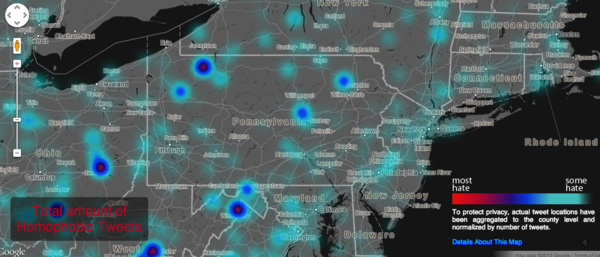 Here's the heat map for homophobic tweets, which clearly puts most of the homophobia around Warren, in the northwest part of the state. Take a look at an actual map, though, and you can see that that hot spot is a chunk of Chapman State Park. Are people really getting that riled up about homosexuals while enjoying a hike in the woods?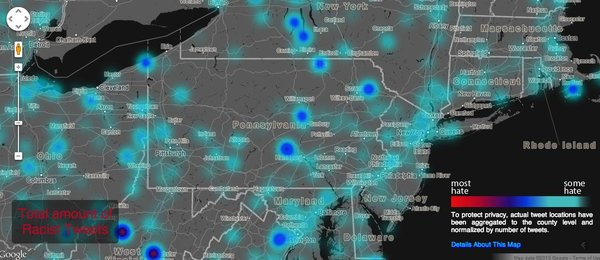 And here's the map of racist social media, where Scrantonites and the central parts of the state have us beat. Hold you heads high today, folks, you are not the biggest a**holes the commonwealth has to offer. [Floating Sheep]