On Monday, The Onion's Twitter account sent out some strange messages about Syria, "zionist money," and Israel. Ditto for The Onion's Facebook page and sports accounts.

Hacker group Syrian Electronic Army (SEA) has claimed responsibility for messages and posted a screengrab showing that they had control of the accounts. The SEA was reportedly responsible for the fake AP tweet about explosions at the White House last month and the tweets from E! about Justin Bieber's sexual preference that were sent out over the weekend.
Around 1:30 p.m., a meme of President Obama was tweeted from The Onion account.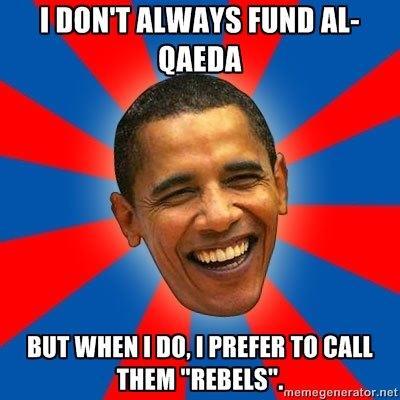 Many of the messages have since been deleted. Obviously, it's entirely possible that The Onion is still just trolling everyone. [h/t HuffPo]