WATCH: Weird Al's shameless spoof of Pharrell's 'Happy'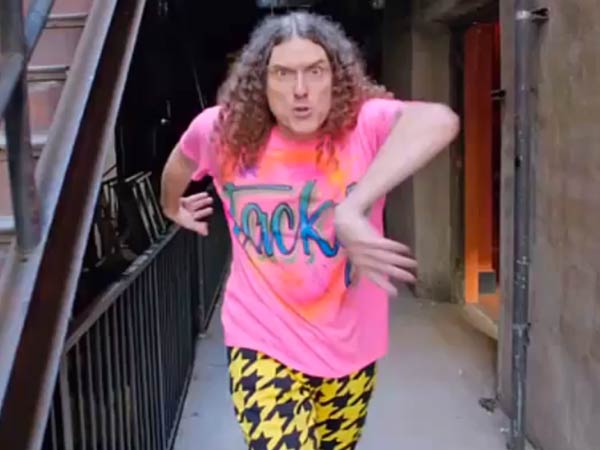 'Happy'? No, 'Tacky'. Everything about this video is gauche
WATCH: Weird Al's shameless spoof of Pharrell's 'Happy'

Parody is good business. At least it has been for Weird Al Yankovic who has enjoyed a remarkably long and successful career making fun of hit songs from Michael Jackson's "Beat It" to Lady Gaga's "Poker Face". Props to "Amish Paradise", a riotous rip on Coolio's "Gangsta's Paradise". (Hey, Coolio stole it from Stevie Wonder in the first place.)
So what's Weird Al up to now? "Tacky", a spoof of Pharrell's joyous, inescapable "Happy".
Yes, it is a testament to all things of questionable taste, from the opening line ("It might seem crazy wearing stripes with plaid") to the chorus ("Can't nothing bring me shame"). It also features an eclectic group of guest stars, dressed in the most gaudy outfits you've ever seen.
Watch the video and see if you can identify them all.
If not here's a cheat sheet: Aisha Tyler, Margaret Cho, Eric Stonestreet, Kristen Schaal and Jack Black. I know, it's tacky giving it away. But maybe that's appropriate (something tacky never is).
Read more Dave on Demand or follow him on Twitter @DaveOnDemand_TV