Relativity Media has reportedly acquired the rights to the United Kingdom's Sex Box. Sex Box started as a one-off television special in the fall of 2013. Essentially, normal couples agree to have sex in a giant box on television.
The box looks like this: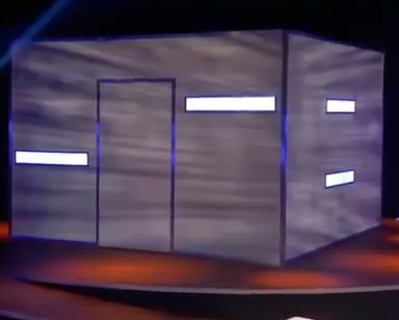 They come out and speak to sex experts about their relationship and why they agreed to participate in the show's "activities." Then, they retreat to the box where they presumably make the sex. While they're in the box touching butts, or whatever, viewers at home are treated to clips from interviews with the couple where they talk about how they met and what they like about each other and other mushy stuff. Once the sex hath been made, they come back out and "speak frankly" about their sexy time to that same panel of sexperts (see what I did, there?).
Who's excited for Celebrity Sex Box Season 5 on MTVU in 2021, probably? *Raises hand*
You can check out the first episode of the UK version of Sex Box over on the YouTube. (There's no nudity.) [h/t Vulture]