Everyone loves Mean Girls. Everyone loves Mad Men. These facts are undeniable. When you put the two together, you get the Mean Mad Men Tumblr, which is basically the reason the Internet exists.
The Tumblr consists of still shots from Mad Men emblazoned with quotes from Tina Fey and Amy Poehler's 2004 masterpiece. The results are astounding. Check out a few of our favorites below or head on over to Mad Mean Men to see 'em all.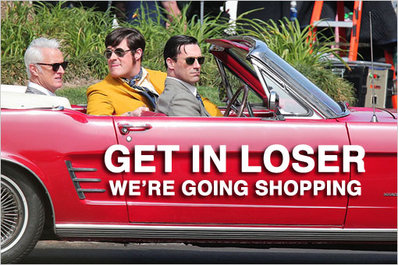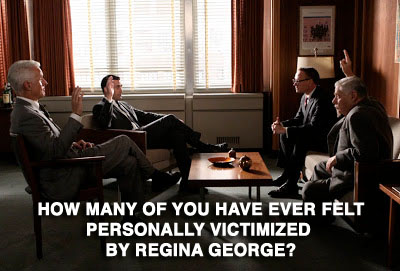 Also, Mad Men starts up again on April 7th (not that we're counting or anything. And you can catch up on it thanks to Comcast's Watchathon this week.