The Smoking Gun reports that a hacker using the online alias "Guccifer" has exposed Bush family emails and photos. Guccifer reportedly obtained home addresses, emails, photos and other personal information by hacking into the email accounts of George W. Bush's sister, Dorothy, Jim Nantz, and others.
In e-mail exchanges with the person who claimed responsibility for the hack, the individual claimed to have swiped "a lot of stuff," including "interesting mails" about George H.W. Bush's recent hospitalization, "Bush 43," and other Bush family members.
Among the photos posted by Guccifer—all watermarked with his alias—was a shot of George H.W. Bush in the hospital, a picture of George W. Bush with Ralph Lauren, and a few shots of paintings that W had emailed to his sister. The paintings are apparently self portraits that he was working on. They show him in the shower and bathtub, respectively.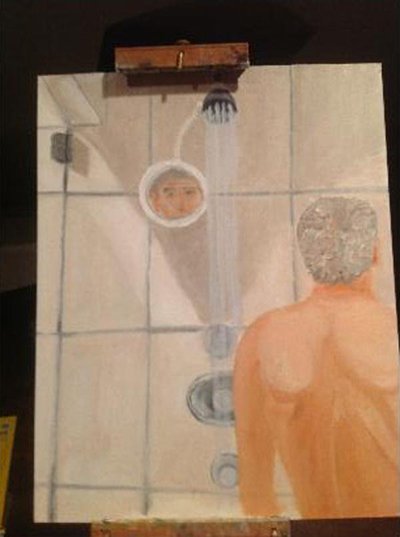 The cyber attack has promted a federal investigation, though that doesn't seem to be bothering Guccifer, who told The Smoking Gun that the Feds began investigating him months ago and that he's hacked 100s of accounts.