If you think you know emoji, you have no idea—and 6ABC let everyone know just that this morning.
In Action News' "Morning Buzz" segment today, anchor Matt O'Donnell presented the case of the long-debated "praying hands" emoji, AKA the one that shows two hands pressed together in front of a shining, golden sun. For the pious, that particular SMS character can mean nothing else besides silent, reverent council with the Lord—all in convenient text form. Really, there's solid logic there: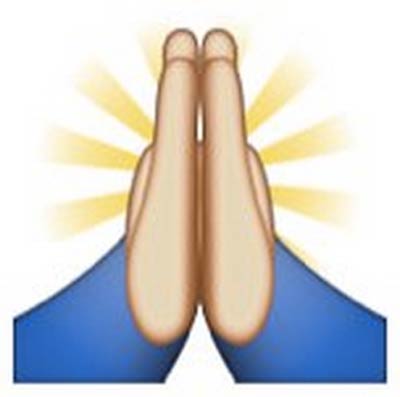 However, as O'Donnell said on 6ABC's broadcast, that likely is not the case at all. Rather than praying hands, the emoji in question instead represents something much less religious, though no less sacred: The noble high-five.