Archive: October, 2012
Jaclyn Palazzolo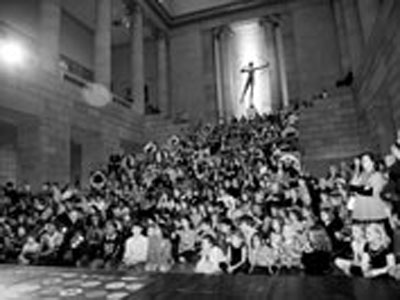 Gather the family together and see what treasures the Philadelphia Museum has to offer! This year's Every Family Party is an opportunity to dance in your PJ's and eat breakfast for dinner. We know even the adults won't pass this up. There will also be scavenger hunts, shadow puppet-making and more! Proceeds go to the Museum's award-winning Division of Education and Public Programs. Get ticket info here.
When: Sat, Nov. 3rd, 5:30-8pm
Where: Philadelphia Museum of Art, 2600 Benjamin Franklin Parkway
Jaclyn Palazzolo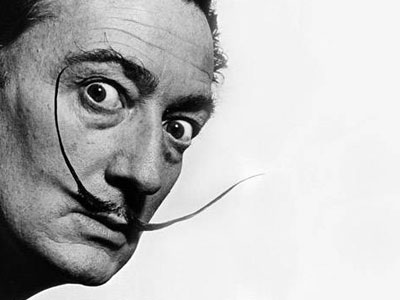 Frankford Hall kicks off "Movember"
Men and their mustaches: it's a wonderful thing, especially when it helps raise awareness for prostate and testicular cancer. Start November off right by getting a free shave from The Art of Shaving while you enjoy a delicious beer, pretzel, or hotdog from Frankford Hall. Learn more about "Movember" here.
When: Thur, Nov. 1st, 6-8pm
Lucy Briggs

The Making Time Halloween Experience! Saturday, October 27th 9:00pm-2:00am The Barbary 951 Frankford Ave. Philadelphia, PA
Broadzilla & Tony Modica's HYPERCAGE Picks:
KT - Event Horizon
Lucy Briggs
You've seen him in the crosswalk, on the sides of buildings, and as a sticker. Stikman has been a friendly face in Philadelphia, surprising us by being in plain sight but in unexpected ways, for the past 20 years. Stikman says, "It was the spring of 1992 that I stuck a little man made of sticks to a wall of a derelict building on 3rd Street in Old City." Since then, the cityscape has changed and time has weathered his creations, though this is all part of his plan. Explaining the impulse behind this plan, he says, "I share this transient form of art to connect with a viewer whom I will never meet, in hopes that the joy of finding the unexpected has altered their consciousness."
Now, his mediums have expanded to include the stikman affixed and painted on numerous LP record covers, prints, book pages, cut paper paste-ups, hollow core doors and a variety of metal, wood, cloth and plastic objects. Some of his favorite pieces include stenciling images on ping pong balls, bricks, tiny slide viewers, and playing cards. However, the little stikman made of sticks never disappeared.
Lucy Briggs
Get your best Halloween costume ready for lots of dancing, shows, bar crawls, and requisite screenings of Rocky Horror Picture Show.
Fun House of Horrors
Zee Bar
100 Spring Garden St.
Philadelphia, PA 19123

9:00pm
Tickets
Kate Bracaglia, Philly.com Music Blogger
Thursday 10/25: Jeffrey Lewis at WCL
New York "anti-folk" singer (what does that mean anyway?) Jeffrey Lewis is a lyrical genius, whose witty, heartfelt, and frequently sardonic lyrics reveal an artist who is smart, cynical, and searching for answers in a messed-up world. An artist by trade, who also boasts an impressive comic book output, and who picked up music more than 10 years back on a whim, Lewis is now touring in support of his sixth LP, A Turn in the Dream Songs. Expect fun banter and catchy gems such as "Cult Boyfriend," in which Lewis explains his fringe appeal, and "Time Trades."
8:00 at World Cafe Live, 3025 Walnut St., $8. Tickets available here.
Last week the Hendrick's Gin brought their delicious cucumber and rose infused gin to our fair city along with a cast of intriguing characters for their Voyages into the Unusual gatherings. Trust gallery in Old City was transformed into the world of Hendrick's Gin providing a fun glimpse into this very unusual world that celebrates those with peculiar tastes.
The festive voyages included a delightful cocktail academy, wherein their brand ambassador Jim Ryan led a small class through the history of Hendrick's Gin, and taught us how to make two cocktails and one punch recipe. The following two nights parties were held, lucky revelers got to sip on handcrafted cocktails prepared by some of Philly's finest bartenders including Phoebe Esmon and Katie Loeb.
The gin itself is a lighter floral style of gin made with 11 botanicals (Caraway Seeds, Juniper, Orange Peel, Coriander, Yarrow, Lemon Peel, Chamomile, Elderflower, Angelica Root, Orris Root and Cubeb Berries), infused with cucumber and rose, and distilled in a small town in Scotland. It mixes very well in modern cocktails, and has a subtle taste that's very refreshing in a martini or gin and tonic.
Lucy Briggs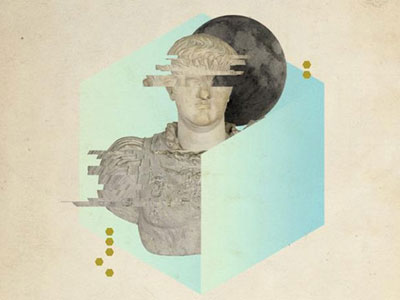 Formed just this year in June, MANA Presents has already hosted renowned artists such as Guti from Argentina, Luca Bacchetti from Italy, and The Martinez Brothers from NYC at their favorite spot Rumor. Next on the agenda is tINI desolat from Berlin with special guest Max Rosa at Rumor on Thursday, November 8th. Check out MANA's video below for a behind the scenes look at Luca Bacchetti's arrival in Philly and his show at Rumor. If all of MANA's shows are this insane, we can't wait to see what they have planned next.