nightlife
Lucy Briggs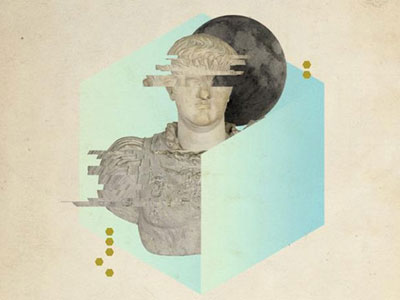 Formed just this year in June, MANA Presents has already hosted renowned artists such as Guti from Argentina, Luca Bacchetti from Italy, and The Martinez Brothers from NYC at their favorite spot Rumor. Next on the agenda is tINI desolat from Berlin with special guest Max Rosa at Rumor on Thursday, November 8th. Check out MANA's video below for a behind the scenes look at Luca Bacchetti's arrival in Philly and his show at Rumor. If all of MANA's shows are this insane, we can't wait to see what they have planned next.
Last week the Hendrick's Gin brought their delicious cucumber and rose infused gin to our fair city along with a cast of intriguing characters for their Voyages into the Unusual gatherings. Trust gallery in Old City was transformed into the world of Hendrick's Gin providing a fun glimpse into this very unusual world that celebrates those with peculiar tastes.
The festive voyages included a delightful cocktail academy, wherein their brand ambassador Jim Ryan led a small class through the history of Hendrick's Gin, and taught us how to make two cocktails and one punch recipe. The following two nights parties were held, lucky revelers got to sip on handcrafted cocktails prepared by some of Philly's finest bartenders including Phoebe Esmon and Katie Loeb.
The gin itself is a lighter floral style of gin made with 11 botanicals (Caraway Seeds, Juniper, Orange Peel, Coriander, Yarrow, Lemon Peel, Chamomile, Elderflower, Angelica Root, Orris Root and Cubeb Berries), infused with cucumber and rose, and distilled in a small town in Scotland. It mixes very well in modern cocktails, and has a subtle taste that's very refreshing in a martini or gin and tonic.
Lucy Briggs
Saturday, October 27th

Fun House of HorrorsZee Bar100 Spring Garden St.Philadelphia, PA 19123
9:00pmTickets

5th Annual Ghosts + Goblins Halloween PartyManayunk Brewery4120 Main St.Philadelphia, PA 191278:00pmTickets

XFINITY Live! Philadelphia presents: Nightmare on Broad Street1100 Pattison Ave.Philadelphia, PA8:00pm

The Sex Dwarf Halloween Party w/ Rocky Horror Midnight Screening, DJ Robert DrakeThe Trocadero1003 Arch St.Philadelphia, PA 191078:00pmTickets
Sunday, October 28th

Cool Halloween featuring DJ Sliink, Krueger, Pressure Points, Nadus, CopoutSilk City435 Spring Garden St.Philadelphia, PA 1912310:00pmFree!

Monday, October 29th

Mischief Night w/ DJ Vell MackSilk City435 Spring Garden St.Philadelphia, PA 1912310:00pm$10
Bass Masquerade w/ Rusko, Love City DJs, Designer Drugs, Dubsef
Starlight Ballroom460 N. 9th St.Philadelphia, PA 191239:00pmTickets
Wednesday, October 31st
The Trestle Inn 339 N. 11th Street (11th & Callowhill) Philadelphia, PA 191079:00pm
267-239-0290RSVP

The Dead Milkmen w/ MC Lars, Psychic TeensUnion Transfer1024 Spring Garden St.Philadelphia, PA 19123
8:00pmTickets

2nd Annual Jazz-querade BallChris' Jazz Cafe1421 Sansom St.Philadelphia, PA 19102
8:30pm
Tickets


Kuf Knotz Presents The BoomBox Collective Halloween Bash
World Cafe Live Upstairs3025 Walnut St.Philadelphia, PA 19104
8:00pm
Free!


Soundgarden Hall520 N. Delaware Ave.
Philadelphia, PA 19123
9:00pmTickets


WXPN Welcomes: Craig Finn (of The Hold Steady) w/ Stephen Lorek (of Shark Tape)MilkBoy Philly1100 Chestnut St.Philadelphia, PA 19107
9:00pmTickets
Dethklok w/ Machine Head, All That Remains, The Black Dahlia MurderThe Electric Factory421 N. 7th St,Philadelphia, PA 191236:30pm
Tickets
STS9 w/ Kap10 Harris Tower Theater69th & Ludlow St.Upper Darby, PA 19082Tickets

The Devil's CrawlNorthern Liberties / The PiazzaBoardwalk Bar - Registration1031 Germantown Ave.Philadelphia, PA 191235:00pm
Tickets

Splintered Sunlight (Grateful Dead Tribute) w/ Close To GoodThe Blockley3801 Chestnut St.Philadelphia, PA 19104
9:00pmTickets


Dress Up and Make A Sound: Halloween Spectacular w/ The Spinto Band, Toy Soldiers, Delicious Pastries Johnny Brenda's1201 N. Frankford Ave.Philadelphia, PA 19125 9:00pm Tickets

Halloween Night with Universal CaveJohnny Brenda's1201 N. Frankford Ave.Philadelphia, PA 19125
8:00pmNo Cover

Disco Machine Gun w/ Out of the Beardspace, Liat, DogHead, Dirty CartoonsNorth Star Bar 2639 Poplar St.Philadelphia, PA 19130
7:00pm
Tickets
Lucy Briggs
Friday, October 19th

Breast Cancer Awareness Event6:00 - 9:00 pm
Aoki Boutique 115 South 22nd Street Philadelphia, PA 19103

Tickets available: Online
(or)
Prince Music Theater Box Office 1412 Chestnut Street Philadelphia, PA 19103
OFF! w/ The Spits, Double Negative. First Unitarian Church2125 Chestnut St8:00 pm Tickets

Silver Snakes w/ Foreign Tongues, Good Graces The Barbary 951 Frankford Ave. 7:00 pm Tickets
Saturday, October 20th
Lucy Briggs
Out of Town Films is a group of friends dedicated to the art of music documentation that has collected nearly 50 video recordings of some of the best indie talent to pass through Philadelphia this year. Exclusive interviews and an intimate, front row seat to Dr. Dog, Nicos Gun, We Were Promised Jetpacks, The Pains of Being Pure at Heart, Delta Rae, and Margot & The Nuclear So and So's, among many others, is just a taste of what is available on their Youtube page.
This Wednesday at Johnny Brenda's, Out of Town Films will be kicking-off their first in a series of showcase concerts featuring Free Energy and Edison. Out of Town Films' co-founder Michael James Murray plays lead guitar in Edison, so this night will truly be about celebrating. Plus, they will be streaming their debut album Living Room this week on SoundCloud so you can get a taste for the sweet tunes you can expect to hear. Stay up to date with Edison's other upcoming happenings by following their Tumblr and Twitter.
"Living Room" by edisonsvoice
Lucy Briggs
Sammy Slice's New Party at The Barbary on Friday, October 12th was just as fun as we were promised. He rocked the house again with awesome tracks from Frank Ocean, Boys Noize, The Weeknd, and Kanye. Be there next time or be square!
Lucy Briggs
In celebration of October being Breast Cancer Awareness month, Aoki Boutique will be hosting a charity event on Friday, October 19th from 6:00 - 9:00pm. Ilsa Loves Rick designer Gaby Russomagno will debut a new jewelry line, ILR for the Cure, created in honor of Breast Cancer Awareness. 20% of all ILR for the Cure sales will benefit the Susan G. Komen Foundation and Aoki Boutique will also donate 20% of all sales to Living Beyond Breast Cancer.
Living Beyond Breast Cancer partnered with Wines by Design to create Celebrate, a mini line featuring a 2009 California Red and 2010 Chardonnay, which was created to raise money and awareness about the disease. Celebrate Wines is actively committed to fighting breast cancer and donates 20% of proceeds to support LBBC programs and services. There will be a tasting for the Celebrate wine at the event for guests 21 and over.
Lucy Briggs
This Sunday, October 14th, make your way down to Bartram's Garden, the oldest surviving botanic garden in North America, in West Philly to connect with nature in an awe-inducing and interactive way. Hosting the event is Data Garden, an online magazine and record label that encourages the discovery of electronic music through the windows of history, science and community. Data Garden also explores the synthesis of biological and digital technologies as a channel of human expression. Participants will have the opportunity to wander throughout Bartram's Garden and connect with their natural environment through live music, performance and sculpture that blurs the distinction between biological and digital worlds.
Musicial performances for the evening include: