Phrequency Approved
Kate Bracaglia, Philly.com Music Blogger
Thursday, November 29: Passion Pit at the Electric Factory
2012 has been a turbulent year for Passion Pit front man Michael Angelakos: full of exuberant highs and devastating lows. The band's sophomore record, Gossamer, earned rave reviews and debuted at number 4 on the Billboard charts—only to be followed by news of tour cancelations and Angelakos's unstable mental health. Months later, Angelakos is healthy and ready to rock, and his stop at the Electric Factory should be a release for Angelakos and fans alike. The last time we saw the band live, they blew us away with their energy and raw passion—given that the stakes are higher this time around, we expect nothing short of catharsis.
8.00 at the Electric Factory, 421 N. 7th St., $29.50. Tickets available here.
Kate Bracaglia, Philly.com Music Blogger
Wednesday, November 14: Macklemore + Ryan Lewis at the TLA
Seattle rapper Ben Haggerty (aka: Macklemore) has been quietly making a stir on the West Coast for half a decade now, but burst into the greater public conscientiousness just recently, when his sophomore record The Heist (with producer Ryan Lewis) debuted at #1 on iTunes, despite a lack of mainstream or label support. The record followed a string of successful YouTube hits, including the gay-friendly "Same Love" (featuring fellow Seattleite Mary Lambert) and the hilarious, fashion forward (?) "Thrift Store" (featuring Wanz.) Macklemore's last Philly appearance was at Kung Fu Necktie last year, so this will be a big step up for him. Let's hope he wears his fur coat.
8.00 at the TLA, 334 South St., $16. Tickets available here.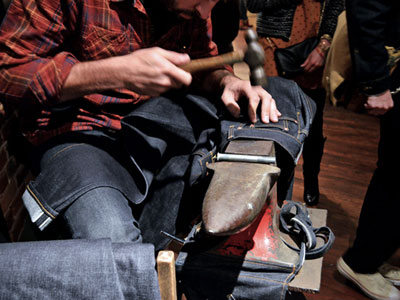 Philadelphia has a history of being a clothing manufacturing hub, creating everything from textiles to military uniforms, and more.
Now a young company based in Fishtown is tapping into that American-made heritage with their bespoke selvage denim jeans for men. "I think there's a movement right now with people getting back into their own history and are proud to be American again, and are really interested in American made which is great," says co-founder Michael Stampler.
Kate Bracaglia, Philly.com Music Blogger
Wednesday, 11/7: Cadence Weapon at KFN
When it comes to the rap game, Rollie Pemberton (aka: Cadence Weapon), might be Canada's best-kept secret. Known for his super literate lyrics (in 2009, he was named Edmonton's poet laureate), rapid-fire delivery, and innovative use of disco, funk, R&B, and EDM elements, Pemberton has consistently eschewed popular trends in favor of his own creativity. His 2012 record Hope in Dirt City was shortlisted for the Polaris Prize; check out this fly vid for "Conditioning" to see why. This headlining tour follows a stint opening for (fellow Canadians) Japandroids, where he undoubtedly picked up a thing or two about riling crowds.
8.00 at Kung Fu Necktie, 1250 N. Front St., $10. Tickets available here.
Lucy Briggs

The Making Time Halloween Experience! Saturday, October 27th 9:00pm-2:00am The Barbary 951 Frankford Ave. Philadelphia, PA
Broadzilla & Tony Modica's HYPERCAGE Picks:
KT - Event Horizon
Lucy Briggs
You've seen him in the crosswalk, on the sides of buildings, and as a sticker. Stikman has been a friendly face in Philadelphia, surprising us by being in plain sight but in unexpected ways, for the past 20 years. Stikman says, "It was the spring of 1992 that I stuck a little man made of sticks to a wall of a derelict building on 3rd Street in Old City." Since then, the cityscape has changed and time has weathered his creations, though this is all part of his plan. Explaining the impulse behind this plan, he says, "I share this transient form of art to connect with a viewer whom I will never meet, in hopes that the joy of finding the unexpected has altered their consciousness."
Now, his mediums have expanded to include the stikman affixed and painted on numerous LP record covers, prints, book pages, cut paper paste-ups, hollow core doors and a variety of metal, wood, cloth and plastic objects. Some of his favorite pieces include stenciling images on ping pong balls, bricks, tiny slide viewers, and playing cards. However, the little stikman made of sticks never disappeared.
Lucy Briggs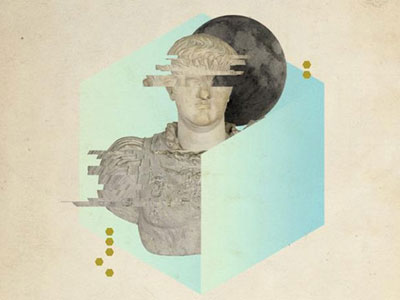 Formed just this year in June, MANA Presents has already hosted renowned artists such as Guti from Argentina, Luca Bacchetti from Italy, and The Martinez Brothers from NYC at their favorite spot Rumor. Next on the agenda is tINI desolat from Berlin with special guest Max Rosa at Rumor on Thursday, November 8th. Check out MANA's video below for a behind the scenes look at Luca Bacchetti's arrival in Philly and his show at Rumor. If all of MANA's shows are this insane, we can't wait to see what they have planned next.
Kate Bracaglia, Philly.com Music Blogger
Thursday 10/25: Jeffrey Lewis at WCL
New York "anti-folk" singer (what does that mean anyway?) Jeffrey Lewis is a lyrical genius, whose witty, heartfelt, and frequently sardonic lyrics reveal an artist who is smart, cynical, and searching for answers in a messed-up world. An artist by trade, who also boasts an impressive comic book output, and who picked up music more than 10 years back on a whim, Lewis is now touring in support of his sixth LP, A Turn in the Dream Songs. Expect fun banter and catchy gems such as "Cult Boyfriend," in which Lewis explains his fringe appeal, and "Time Trades."
8:00 at World Cafe Live, 3025 Walnut St., $8. Tickets available here.