Dance
Lucy Briggs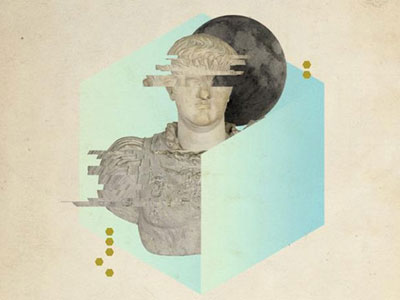 Formed just this year in June, MANA Presents has already hosted renowned artists such as Guti from Argentina, Luca Bacchetti from Italy, and The Martinez Brothers from NYC at their favorite spot Rumor. Next on the agenda is tINI desolat from Berlin with special guest Max Rosa at Rumor on Thursday, November 8th. Check out MANA's video below for a behind the scenes look at Luca Bacchetti's arrival in Philly and his show at Rumor. If all of MANA's shows are this insane, we can't wait to see what they have planned next.
Lucy Briggs
Saturday, October 27th

Fun House of HorrorsZee Bar100 Spring Garden St.Philadelphia, PA 19123
9:00pmTickets

5th Annual Ghosts + Goblins Halloween PartyManayunk Brewery4120 Main St.Philadelphia, PA 191278:00pmTickets

XFINITY Live! Philadelphia presents: Nightmare on Broad Street1100 Pattison Ave.Philadelphia, PA8:00pm

The Sex Dwarf Halloween Party w/ Rocky Horror Midnight Screening, DJ Robert DrakeThe Trocadero1003 Arch St.Philadelphia, PA 191078:00pmTickets
Sunday, October 28th

Cool Halloween featuring DJ Sliink, Krueger, Pressure Points, Nadus, CopoutSilk City435 Spring Garden St.Philadelphia, PA 1912310:00pmFree!

Monday, October 29th

Mischief Night w/ DJ Vell MackSilk City435 Spring Garden St.Philadelphia, PA 1912310:00pm$10
Bass Masquerade w/ Rusko, Love City DJs, Designer Drugs, Dubsef
Starlight Ballroom460 N. 9th St.Philadelphia, PA 191239:00pmTickets
Wednesday, October 31st
The Trestle Inn 339 N. 11th Street (11th & Callowhill) Philadelphia, PA 191079:00pm
267-239-0290RSVP

The Dead Milkmen w/ MC Lars, Psychic TeensUnion Transfer1024 Spring Garden St.Philadelphia, PA 19123
8:00pmTickets

2nd Annual Jazz-querade BallChris' Jazz Cafe1421 Sansom St.Philadelphia, PA 19102
8:30pm
Tickets


Kuf Knotz Presents The BoomBox Collective Halloween Bash
World Cafe Live Upstairs3025 Walnut St.Philadelphia, PA 19104
8:00pm
Free!


Soundgarden Hall520 N. Delaware Ave.
Philadelphia, PA 19123
9:00pmTickets


WXPN Welcomes: Craig Finn (of The Hold Steady) w/ Stephen Lorek (of Shark Tape)MilkBoy Philly1100 Chestnut St.Philadelphia, PA 19107
9:00pmTickets
Dethklok w/ Machine Head, All That Remains, The Black Dahlia MurderThe Electric Factory421 N. 7th St,Philadelphia, PA 191236:30pm
Tickets
STS9 w/ Kap10 Harris Tower Theater69th & Ludlow St.Upper Darby, PA 19082Tickets

The Devil's CrawlNorthern Liberties / The PiazzaBoardwalk Bar - Registration1031 Germantown Ave.Philadelphia, PA 191235:00pm
Tickets

Splintered Sunlight (Grateful Dead Tribute) w/ Close To GoodThe Blockley3801 Chestnut St.Philadelphia, PA 19104
9:00pmTickets


Dress Up and Make A Sound: Halloween Spectacular w/ The Spinto Band, Toy Soldiers, Delicious Pastries Johnny Brenda's1201 N. Frankford Ave.Philadelphia, PA 19125 9:00pm Tickets

Halloween Night with Universal CaveJohnny Brenda's1201 N. Frankford Ave.Philadelphia, PA 19125
8:00pmNo Cover

Disco Machine Gun w/ Out of the Beardspace, Liat, DogHead, Dirty CartoonsNorth Star Bar 2639 Poplar St.Philadelphia, PA 19130
7:00pm
Tickets
Lucy Briggs
Friday, October 19th

Breast Cancer Awareness Event6:00 - 9:00 pm
Aoki Boutique 115 South 22nd Street Philadelphia, PA 19103

Tickets available: Online
(or)
Prince Music Theater Box Office 1412 Chestnut Street Philadelphia, PA 19103
OFF! w/ The Spits, Double Negative. First Unitarian Church2125 Chestnut St8:00 pm Tickets

Silver Snakes w/ Foreign Tongues, Good Graces The Barbary 951 Frankford Ave. 7:00 pm Tickets
Saturday, October 20th
Lucy Briggs
Follow the trail of Go Go girls and zombies through Eraserhood to the Trestle Inn for Voodoo Boogaloo, a ghoulish Halloween Dance Party! Swing to Oz spinning tru soul, early funk, and rock-a-go-go in your best costume ever while sipping on spooky cocktail specials and plentiful pumpkin beers. The night's offerings include Doc's Pumpkin Cider $6, Southern Tier Pumking $5, Wild Bill's Pumpkin Ale $4 and more! Or make it a "Rootback" and throw in a shot with any pumpkin beer for only $3. Plus, the top costume winners will receive a bottle of Timmerman's Pumpkin Lambic along with Trestle Inn gift certificates. Make this Halloween night one to remember!

Don't forget to RSVP to the event and like the Trestle Inn on Facebook!

The Trestle Inn 339 N. 11th Street (11th & Callowhill) Philadelphia, PA 19107 267-239-0290
Lucy Briggs
Flosstradamus performs with DJ Sliink (Brick Bandits), DJ Swizzymack (Mad Decent, Brick Bandits), and KNC (Krueger & Copout) at The Barbary on October 4th, 2012.
Jaclyn Palazzolo
You don't have to wait until Halloween this year to dust off that perfect beaded dress or press that white tie, because our National Constitution Center will become a swanky speakeasy this Thursday, October 18th and no, you don't have to go through any telephone booths to find this one! Just make your way to the Center's Grand Hall Lobby for The National Constitution Center's Bootleggers Ball from 5:30 until 8:30. The night will be fixed with all the musings and allure of doing something you know you shouldn't.
Transport back to the twenties and do the Charleston! You will be surrounded by Jazz Age music, courtesy of the Ben Mauger Orchestra, and people learning the Lindy Hop right next to The Mixed Pickles Vintage Dance Co. Let those inhibitions go, it's Prohibition night! And don't forget to take a themed photo op, because looking at those the next day are always the most fun.
All this jazz will be $35 for museum members and $40 for non-members (ages 21+). Reservations include advanced access to American Spirits: The Rise and Fall of Prohibition BEFORE anybody else even gets to view it. Call 215.409.6700 for reservations or head right here.
Lucy Briggs
To celebrate turning four years old, 8static is putting together a chiptune show featuring Bit Shifter (NYC), Radlib (CT), an0va (PHL), and Nikola Whallon (DET). Visual artists NO CARRIER (NYC), Chromacle (PHL) and animal style (PHL) will be acompanying each musical performance as a special treat. Plus, the show will start off with the ritual open mic event which encourages any new artist to perform a song for the crowd! The party continues into the late night with an official afterparty at The Institute bar featuring tunes by Decktonic (NJ). This showcase will be unlike any other 8static event. RSVP here!
7pm - Open Mic
Lucy Briggs
Blonde Gang are a hip-hop/pop collective from Philadelphia with serious attitude. Not only does their music embrace creativity and individuality, but their fashion sense promotes these qualities as well. Brightly colored hair, energized stage performances, and unique fashion tastes are a way of life and self-fulfillment for each group member. Beyond just the music, Blonde Gang members Lyve (Evyl Ot Laer), Kidd Sweeny, Bok Nero, Plane Walker, Shy the Social Misfit, Jamiil, Reese, and Sik are working to start a positive group movement that welcomes social outsiders looking for a comfortable home. Sik, the group's visual creator, has a printed clothing line, Amekaji, which has been gaining fans all over Philly. It's not uncommon to see someone on the subway rocking one of their t-shirts or hoodies. Be sure to find them on Facebook and Twitter!

Blonde Gang w/ Abstract Verses, Sodacan Man
The Blockley3801 Chestnut St.Saturday, October 6th
8:00 pmTickets