DJ-Electronica
Lucy Briggs

The Making Time Halloween Experience! Saturday, October 27th 9:00pm-2:00am The Barbary 951 Frankford Ave. Philadelphia, PA
Broadzilla & Tony Modica's HYPERCAGE Picks:
KT - Event Horizon
Lucy Briggs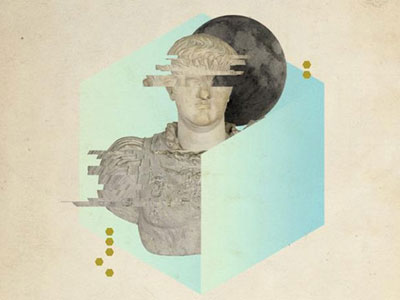 Formed just this year in June, MANA Presents has already hosted renowned artists such as Guti from Argentina, Luca Bacchetti from Italy, and The Martinez Brothers from NYC at their favorite spot Rumor. Next on the agenda is tINI desolat from Berlin with special guest Max Rosa at Rumor on Thursday, November 8th. Check out MANA's video below for a behind the scenes look at Luca Bacchetti's arrival in Philly and his show at Rumor. If all of MANA's shows are this insane, we can't wait to see what they have planned next.
Lucy Briggs
Sammy Slice's New Party at The Barbary on Friday, October 12th was just as fun as we were promised. He rocked the house again with awesome tracks from Frank Ocean, Boys Noize, The Weeknd, and Kanye. Be there next time or be square!
Lucy Briggs
Flosstradamus performs with DJ Sliink (Brick Bandits), DJ Swizzymack (Mad Decent, Brick Bandits), and KNC (Krueger & Copout) at The Barbary on October 4th, 2012.
Lucy Briggs
Always throwing the best parties, Philadelphia's own Making Time hosts Dave P and Mike Z have a new project they want to share with the world: Making Time RADio. Over this past Labor Day weekend, they both flew to Los Angeles, CA to capture all of the backstage happenings at FYF Fest and broadcast them live on the radio over the two day festival, recording for eight hours each day. During the broadcast, which took place in a trailer in the artists' area of the festival, Dave P interviewed and hosted DJ sets by tons of rad artists. The trailer and entire production was paid for by a Brazilian sunglasses brand called Chillibeans. Big thanks! We are super jealous that he hung out with The Pains of Being Pure at Heart, HEALTH, Tycho, Liars, Johnny Jewel (of Glass Candy + Chromatics), Peaking Lights, Daughn Gibson, Simian Mobile Disco, Paul Banks (of Interpol), Sleigh Bells, Nick Waterhouse, Ceremony, The Faint, Tiger and Woods, Gold Panda and more. Missed it live? Have no fear! Now, all of the interviews are available on their new dedicated project website as SoundCloud webcasts. We really hope they keep doing this for festivals all around the globe, so check out some free tunes and show your support! Don't forget to find Making Time on Facebook and Twitter!
Lucy Briggs
Friday, October 5th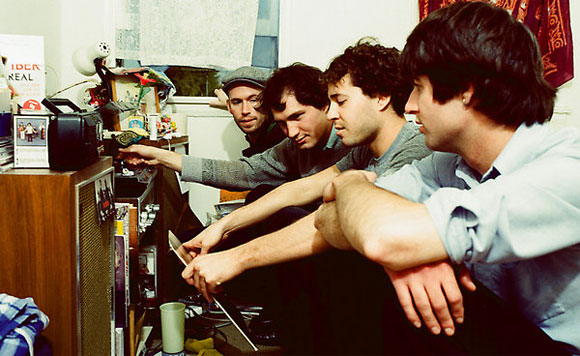 The Soft Pack w/ Heavy Hawaii, BrownsKungfu Necktie1248 N Front St.8:00 pmTickets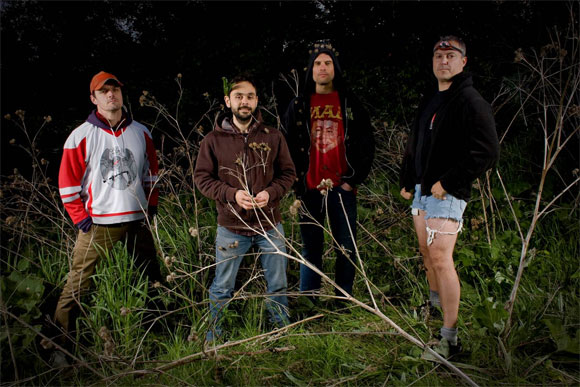 Propagandhi w/ Comeback Kid, One Win ChoiceUnion Transfer
1024 Spring Garden St.8:30 pmTickets

Balmorhea w/ Eliza JonesJohnny Brenda's
1201 N. Frankford Ave9:00 pmTickets
Folkadelphia Presents: Spirit & Dust w/ Plume Giant (Record Release), Honey Watts
The Fire
412 W. Girard Ave
8:00 pm
Tickets

Octopus Project w/ Gemini Wolf, Ronald Reagan? The Actor?North Star Bar2639 Poplar St.
9:00 pmTickets

City BiscoThe Mann Center5201 Parkside Ave.
4:00 pmTickets

Saturday, October 6th
Lucy Briggs
Friday, September 28th

Yuengling's Philly Free Beer Toast6:30 pmFull list of participating locations

Ali Shaheed MuhammadSilk City 435 Spring Garden St. 9 pm $10



Friday Happy Hour DJs - DJ Perez Johnny Brenda's 1201 N Frankford Ave 6 pmNo Cover


Skeletonwitch w/ Havok, Early GravesThe Barbary 951 Frankford Ave 8 pm Tickets


Mark KozelekFirst Unitarian Sanctuary2125 Chestnut St8:30 pmTickets
Saturday, September 29th
Anything U Can Shake YRHips2 Silk City 435 Spring Garden St. 10 pm $3 girls $7 guys
Francisca Magis
It's been a long time since the last Making Time, huh? One month ago we raged our little hearts out at The Making Time Summertime HYPER-RAGER with Sleigh Bells, Phantogram and Twin Shadow. Since then, we've been waiting patiently for the next Making Time. I mean, it has been over THREE months since we've all experienced a Making Time at its classic location, Voyeur (we kind of miss it). That's why we're pretty stoked that the next Making Time is officially upon us!
Friday, September 7 we are moving back to the club for what is sure to be a crazy Making Time to start off the Fall season. And it's about to get futuristic. We'll be experiencing the futuristic sounds of Holograms and TEEN along with Making Time kindred spirit, Optimo, in the Ruby Lounge Basement. We haven't forgot about our resident DJs either, Dave P and Sammy Slice will be spinning futuristic #MEGABOMBS along with Dave Pak, Mike Z, Joel Flood, Russ Alexander, Steve Vena, The Broadzilla DJs and Tony Modica. We kind of can't wait to get back to the club.
PS. You don't have to wait till September 7 to experience the futuristic sounds! Dave P will be broadcasting Making Time Radio LIVE from FYF Fest in Los Angeles this Saturday and Sunday from 1-8pm PST (4pm-11pm EST) You can listen here, or download the Making Time iPhone app!