Archive: September, 2012
Swabreen Bakr
The Brooklyn Circus is a New York-based menswear brand steeped in Americana and heritage. Sold in the U.S with shops in Brooklyn, San Francisco and Chicago and across the world in carefully curated boutiques from Tokyo to Copenhagen. The style harkens back to vintage Americana, it has a heavy scholastic vibe with beautifully made varsity jackets, oxfords, cardigans and casual t-shirts. This brand is all about lasting quality, the pieces are meant to become staples of a man's wardrobe, but versatile enough to be worn throughout his week at different events.
Leah Kauffman
Scissor Candy hosted Mods vs. Rockers Sunday at the corner of Front and Palmer. Participants showed off their pompadours, pointy shoes, and bikes. Marie Rodriguez stopped by to snap some photos of the craze that took over Liverpool in the 1960's.
Teresa McCullough
The Locals Only End of Summer Cruise floated into the sunset September 16th with DJs Dave P., Sammy Slice, Jayo, Ed Blammo, Dave Tidey, Russel Alexander and Tony Modica.
Kate Bracaglia, Philly.com Music Blogger
San Fran rockers casually release one of the best rock records of the year
I was at a bar the other day, talking with a friend, when he commented on the Death of Rock Music these days—how a good number of our popular bands consist of neon- and tight-pants-wearing, knob-turning, drum-kit-programming electro-rockers, who are far more influenced by New Order than by Joy Division. He may have a point. (We're looking at you, Chaz Bundick/Ariel Pink.) Which is why I'm so enamored with bands like Thee Oh Sees, who've been casually crafting spastic garage rock nugs for nearly a decade, with nary a vocoder in site.
The project of prolific master John Dwyer, a scene vet since the late '90s who's jammed with just about everyone, Thee Oh Sees follow a similar trajectory to one of my all-time favorite bands, Guided by Voices. Just as GBV started as a figment of Bob Pollard's imagination, morphing from low-key garage project (with a rotating cast of regulars) to incredibly prolific indie rock giants—so too have Thee Oh Sees—transitioning from Dwyer's solo project to an established force of ever-changing members. Since 2004, the band has released no less than 14 records (including 2 last year), and developed a small but strong following. But if there's ever a time for Thee Oh Sees to burst forth into the public consciousness, in a moment of Bee Thousand-esque splendor, that time is now—after the release of fantastic new LP, Putrifiers II.
Leah Kauffman, photos by Teresa McCullough
Special musical guests Holograms, Optimo, and Teen performed at Voyeur during Making Time Friday night along with Dave P and Sammy Slice who spun some futuristic #MEGABOMBS. Partygoers also enjoyed the sounds of MT residents Dave Pak, Mike Z, Joel Flood, Russ Alexander, Steve Vena, The Broadzilla DJs and Tony Modica.
TEEN
Marie Alyse Rodriguez
It's no secret that Factory Girls has become one of our favorite parties. Packed with super-babe DJs, sizzling entertainment, and imaginative themes--check out some of our favorite faces from last week's Factory Girls. Photos by Marie Alyse Rodriguez.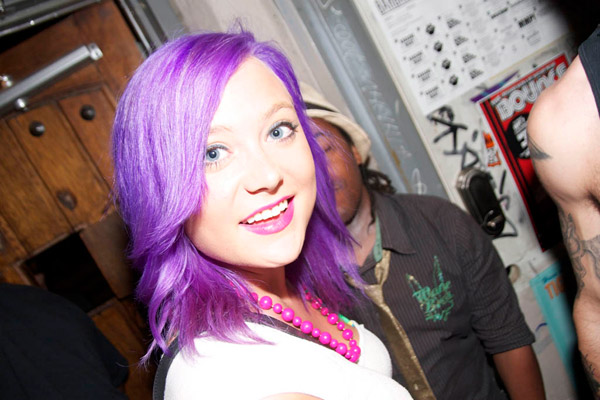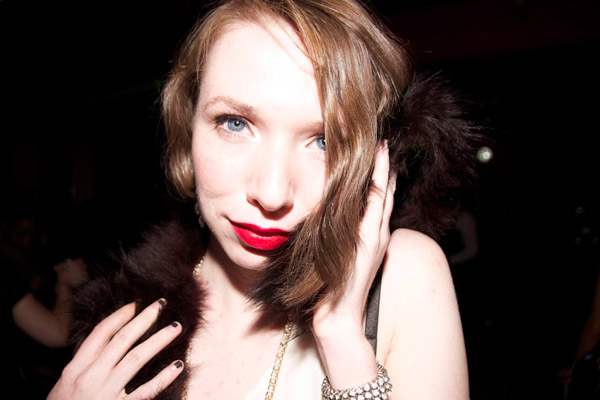 Leah Kauffman
Pizza Brain opened in Fishtown Friday evening with a steady line down Frankford Avenue. The long awaited celebration featured dancers, cyclists, and a stilt walker.
Sammy Slice
Here are 10 Songs you can expect to hear at "A New Party From Sammy Slice" this Friday at The Barbary. $5 before 12, $7 after 12. Open bar from 10 - 11pm.

The Barbary

951 Frankford Ave

Philadelphia, PA


Friday, September 14th 2012

10pm - 2am



1. John Roman - "Petrified"

"Big Record! Smashed Making Time last Friday."