Spring cleaning time is almost upon us and with the throwing out of the old, it's about time you added some new (or at least new to you). We rounded up some of the best places to buy antiques and oddities in the Philly area so you can change up the look and feel of your home for a fresh Spring 2017.
After all that shopping, you're going to need a break, so check out Philly Wine Week. Here, we picked 24 awesome events for you to check out.
Or how about you take in a show? There's a ton of amazing cabaret in the city, so we took a look at some of the concerts you must-attend to study up the Academy of Music's upcoming production of Cabaret.
ST. PATRICK'S DAY
The Center City Irish bar goes all out for its celebrations. Doors will open in the wee hours to accommodate those who want to watch soccer and rugby, as well as those who want to milk every ounce out of their St. Pat's holiday. Expect live music along with the all-day drinking. -- Molly Eichel
7 a.m. Friday, Fadó Irish Pub, 1500 Locust St., fadoirishpub.com.
God and St. Patrick bless Fishtown's Johnny Brenda's and DJ Greg — who, for the sake of the Irish, bears down hard on an all-heavy-metal, all-vinyl playlist. Plenty of Thin Lizzy records here. -- M.E.
10 p.m.-2 a.m. Friday, Johnny Brenda's, 1201 N. Frankford Ave. Free. 215-739-9684, johnnybrendas.com.
Ten-plus bars in the Old City area — among them The Gaslight, JJ Bootleggers, Common Wealth, Lucha Cartel, Las Vegas Lounge, Silence Dogoods — will offer music, booze specials, and lots of green swag (think green beads). Get a ticket, and skip the cover charges for all participating watering holes. -- M.E.
Noon to 8 p.m. Friday, starting at The Gaslight, 120 Market St. $8-$15, 215-925-7691.
The oldest bar in Philly clears out its tables so you have more places to have your fair share of green beer. We checked it out recently and the decor, as always, is on point.
10 a.m.-2 a.m., McGillin's 1310 Drury St., pay-as-you-go, 215-735-5562, mcgillins.com
Both Irish Pub loctions in Philly will run $3.50 Bud Light pint specials, and a $6 Tour De Shore Irish Red brews from Lancaster Brewing Company. Plus, free Irish Pub t-shirts for redheads at the 12th Street location, courtesy of WMMR, which will be broadcasting live.
11 a.m. to 2 a.m., Friday, Irish Pub, 2007 Walnut St. and 1123 Walnut St., pay-as-you-go, 215-925-3311, irishpubphilly.com
Sick of your average corned beef and cabbage? This Old City spot has a twist on the Irish classic: corned beef and cabbage empandas. It's an excellent way to fill up while you sip on their $4 bottles of St Pat's Miller Lite Bottles and $5 shots of John Powers Irish whisky. March Madness also means March Madness $10 select buckets, and $3 domestic drafts during all games for duration of the tournament.
11 a.m.-2 a.m. Friday, Nick's Bar & Grille, 16 S. 2nd. St., 215-928-9411, nicksroastbeefbarandgrille.com
Down in South Philly, Xfinity Live has specials on green beer, Jameson, and Irish Car Bombs, plus a performance from Bangarang in the Victory Beer Hall. Plus, guests will have a chance to pull a prize from a pot o' gold.
4 p.m. to 2 a.m., Friday, Xfinity Live!, 1100 Pattison Ave., pay-as-you-go, xfinitylive.com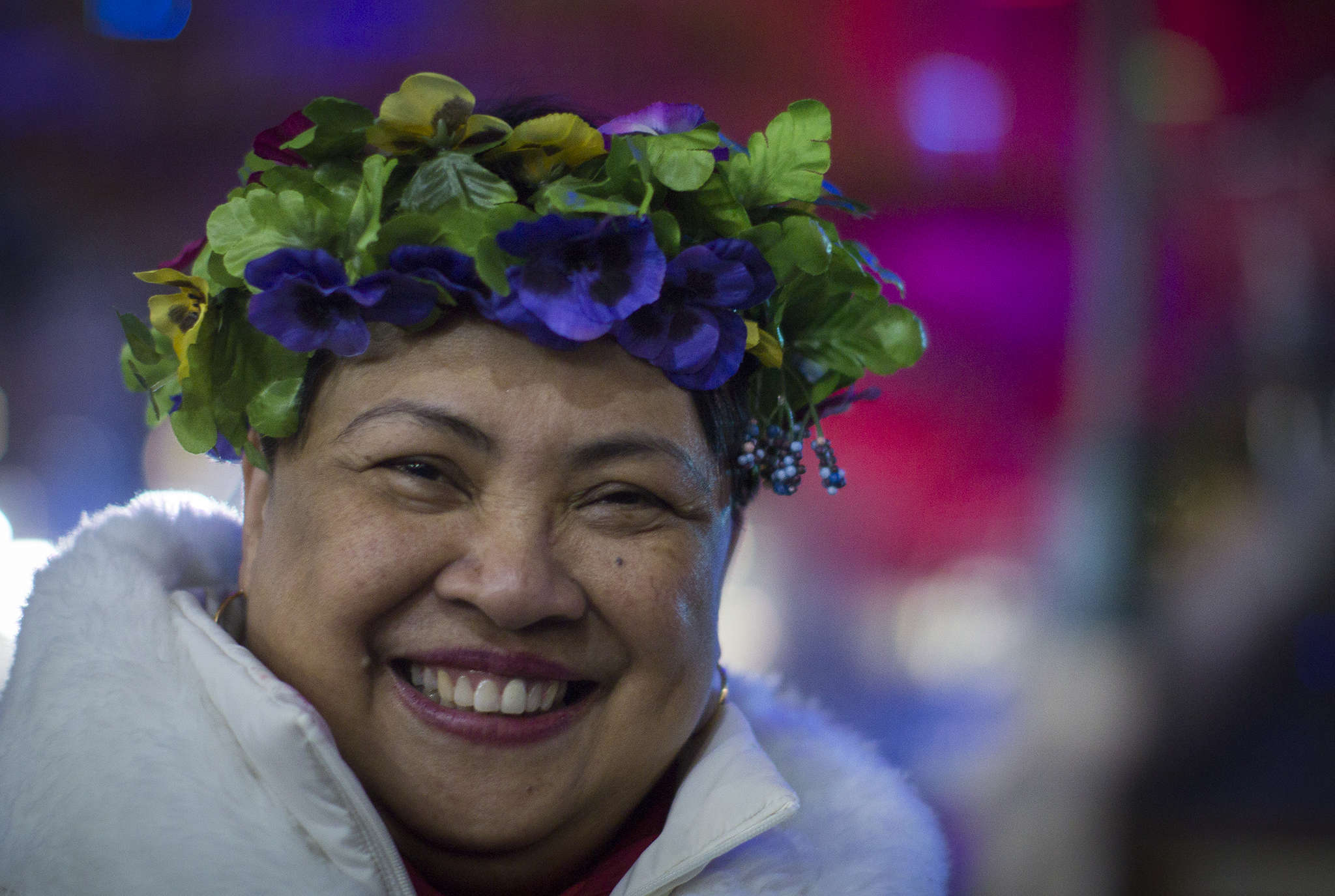 Our favorite harbinger of spring in Philadelphia is the Pennsylvania Horticultural Society's celebration of all things floral, and this is the final weekend to catch it. This year's theme is "Holland: Flower the World," but expect more than just tulips. New features include a giant floral canopy that all visitors will walk under. We're most excited about the Dutch Ecodome — a 70-by-30-foot geodesic sphere highlighting the Netherlands' commitment to green technology — making its North American debut at the Flower Show. Designed a decade ago by Dutch architect Nico Wissing, the Ecodome was constructed last year and features such green technologies as solar energy, rainwater collection, carbon dioxide-absorbing paving, and vertical green walls. — M.E.
Through Sunday, Convention Center, 12th & Arch Streets. $28-$35 (adults); $20-$22 (Ages 17-24); $15-$17 (ages 2-16); 215-988-8800, theflowershow.com
KIDS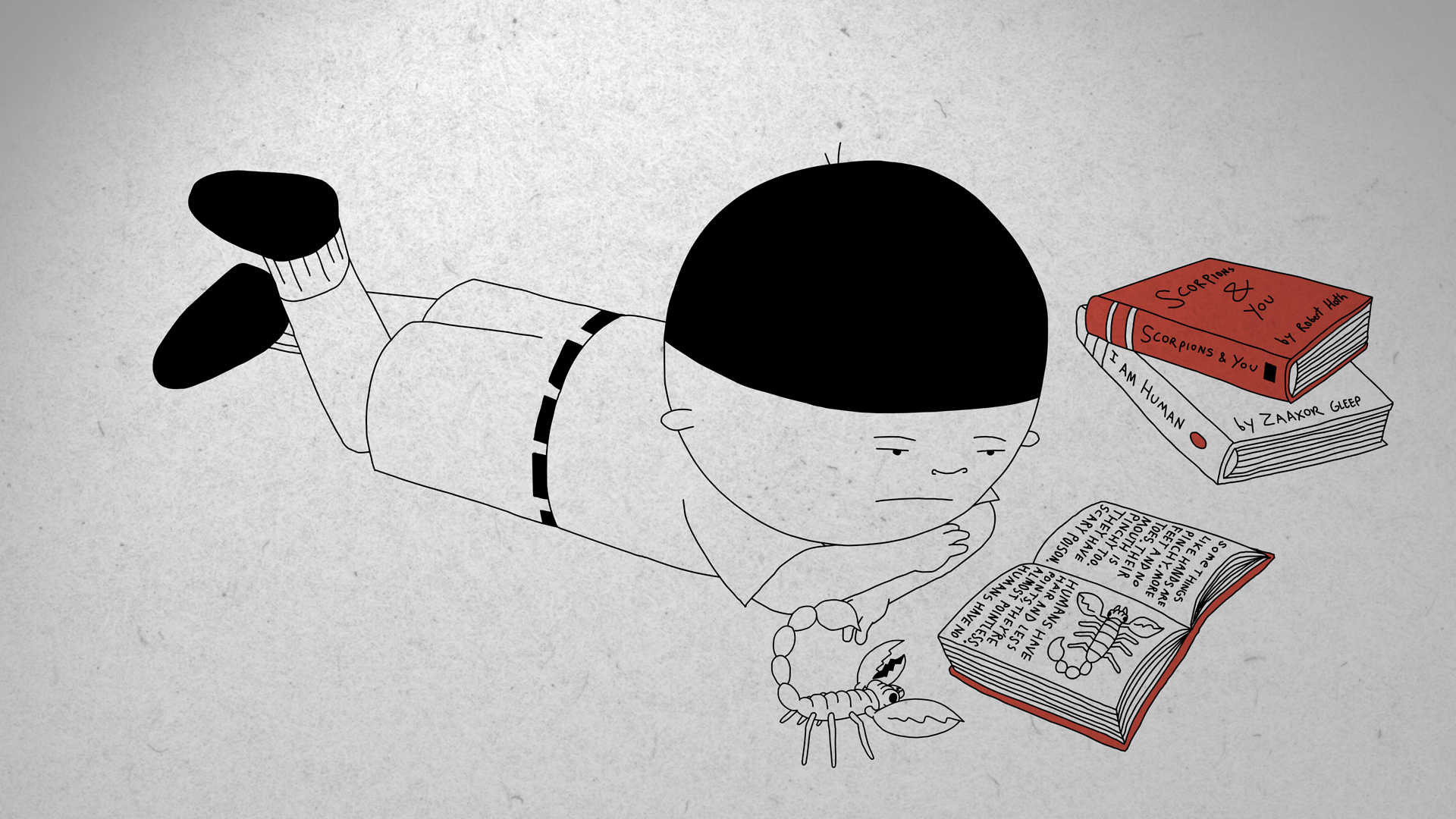 This second selection of audience favorites and award-winners from the 2016 New York International Children's Film Festival includes One Hell of a Plan, about two hapless burglars; Minoule, in which an undaunted cat sets out to get a canary; By the Name of Boston, about a boy recluse and his pet scorpion; and Stems, a documentary on the life-spans of stop-motion animation puppets. Best for ages 8 and older. — Michael Harrington
2 p.m. Saturday, International House, 3701 Chestnut St. $5, 215-387-5125, ihousephilly.org.
Galli Theater New York presents the classic fairy tale twice — once in English and once in German — in an interactive performance in which even the big, bad wolf is not so grim. — M.H.
Noon (English) and 2 p.m. (German), German Society of Pennsylvania, 611 Spring Garden St. $12; $8 ages 12 and under, 215-627-2332, www.germansociety.org.
DANCE
The Chicago dance collective will present Clover, an interactive mix of dance and storytelling by Benjamin Wardell, Michel Rodriguez Cintra, and Melinda Jean Myers. — M.H.
8 p.m. Friday, Swarthmore College's Pearson-Hall Theatre, 500 College Ave., Swarthmore. Free, 610-328-8260, www.swarthmore.edu.
Choreographers Kyle "Just Sole" Clark and Dinita "Princess Di" Clark, both veterans of hip-hop modern-dance troupe Rennie Harris Puremovement, present their own ensemble along with guest including house-dance pioneers Tony McGregor and Sekou Heru; Bboy innovator Tony Denaro; Brian Newby of 360 Flava; Ivan Cofield of Del Fuego Crew; and inventive locking and international battle stars Alain "Hurrikane" Lauture and Omar "Firelock" Thomas of UnOrtholockX. — M.H.
7 p.m. Friday and 2 and 7 p.m. Saturday, Suzanne Roberts Theatre, 480 S. Broad St. $15, http://www.brownpapertickets.com/event/2842937.
CLASSICAL
Conductor Jed Gaylin leads the orchestra in Schnittke's thrilling Concerto for Piano and String Orchestra, with Lydia Frumkin as soloist, plus Brahms' masterful Symphony No. 1 in C minor, in concerts in Vineland and Galloway Township. Well worth a trip. — M.H.
8 p.m. Saturday, Landis Theater, 830 Landis Ave., Vineland, and 2 p.m. Sunday, Stockton University's Performing Arts Center, 101 Vera King Ferris Dr., Galloway Township. $30, 866-811-4111 (Landis Theater), 609-652-9000 (Stockton University), bayatlanticsymphony.org.
The Philadelphia Orchestra has had great success playing famous movie scores as the flick unspools behind its players. It's a great introduction to the orchestra and very kid-friendly. Plus, how could you pass up listening to John Williams' Oscar-nominated score powered by one of the greatest orchestras in the world? — M.E.
7 p.m. Friday and Saturday, and 2 p.m. Sunday, Kimmel Center, 300 S. Broad St. $40-$105, 215-893-1999, kimmelcenter.org.
STAGE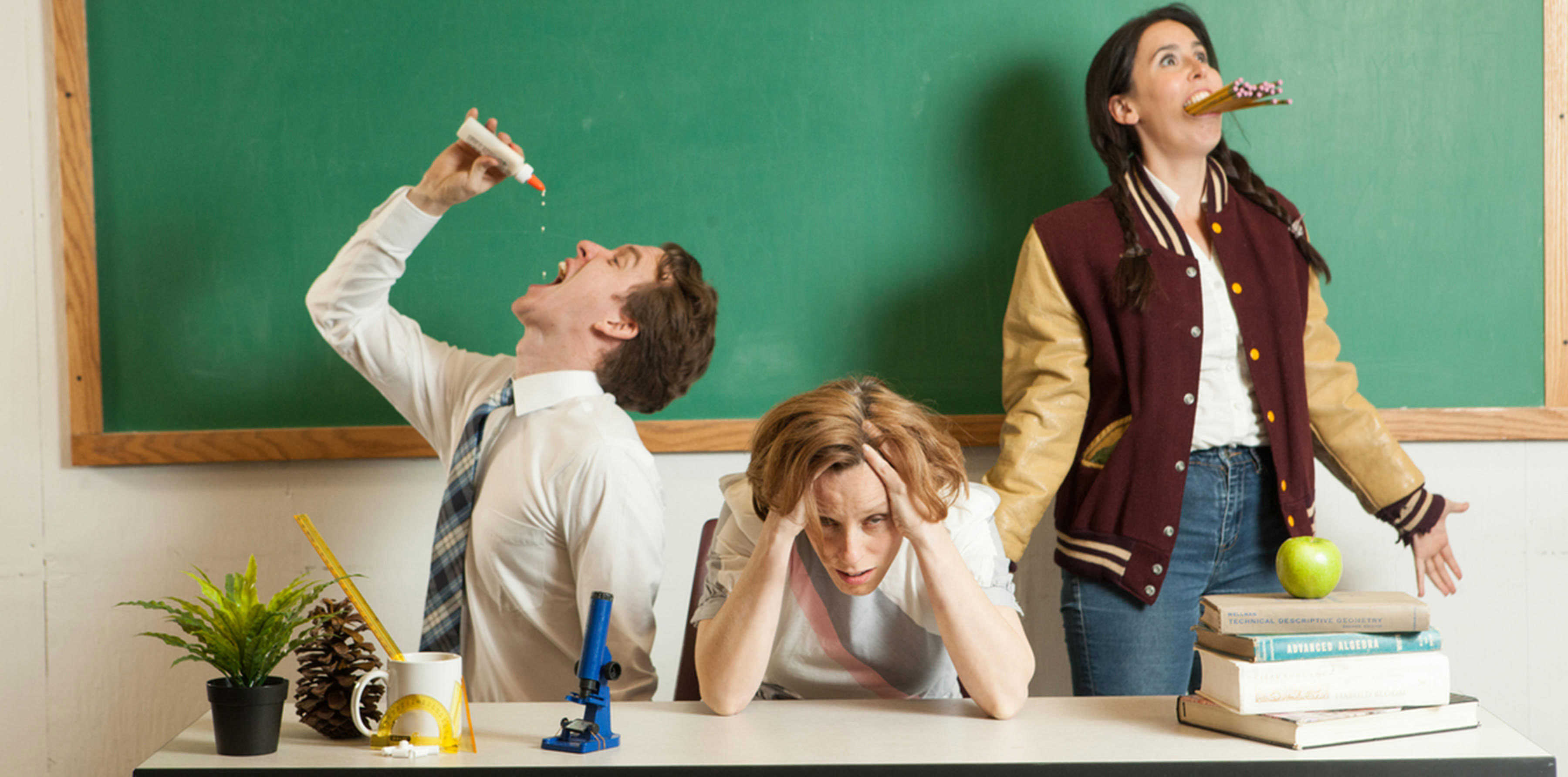 The manic Berserker Residents bring back their Fringe Festival hit in which the audience goes back to school, sitting in child-size classroom chairs and surrounded by black boards to be tested and screened in a satire of the way we teach kids now. It will bring back memories, if you can stand them. — M.H.
7 and 10 p.m. Friday, 8 p.m. Saturday, FringeArts, 140 N. Columbus Blvd. $20; $15 students, 215-413-1318, www.fringearts.com.
FILM
In 1962, French New Wave auteur François Truffaut spent a week in Los Angeles interviewing the "Master of Suspense," Alfred Hitchcock, resulting in a 1966 book that every film buff should own. Kent Jones' 2015 documentary of the same name looks back on the historic meeting, with commentary from directors David Fincher, Wes Anderson, Richard Linklater, and Martin Scorsese. — M.H.
4:30 p.m. Sunday, Colonial Theater, 227 Bridge St., Phoenixville. $9; $7 seniors and students, 610-917-0223, thecolonialtheatre.com.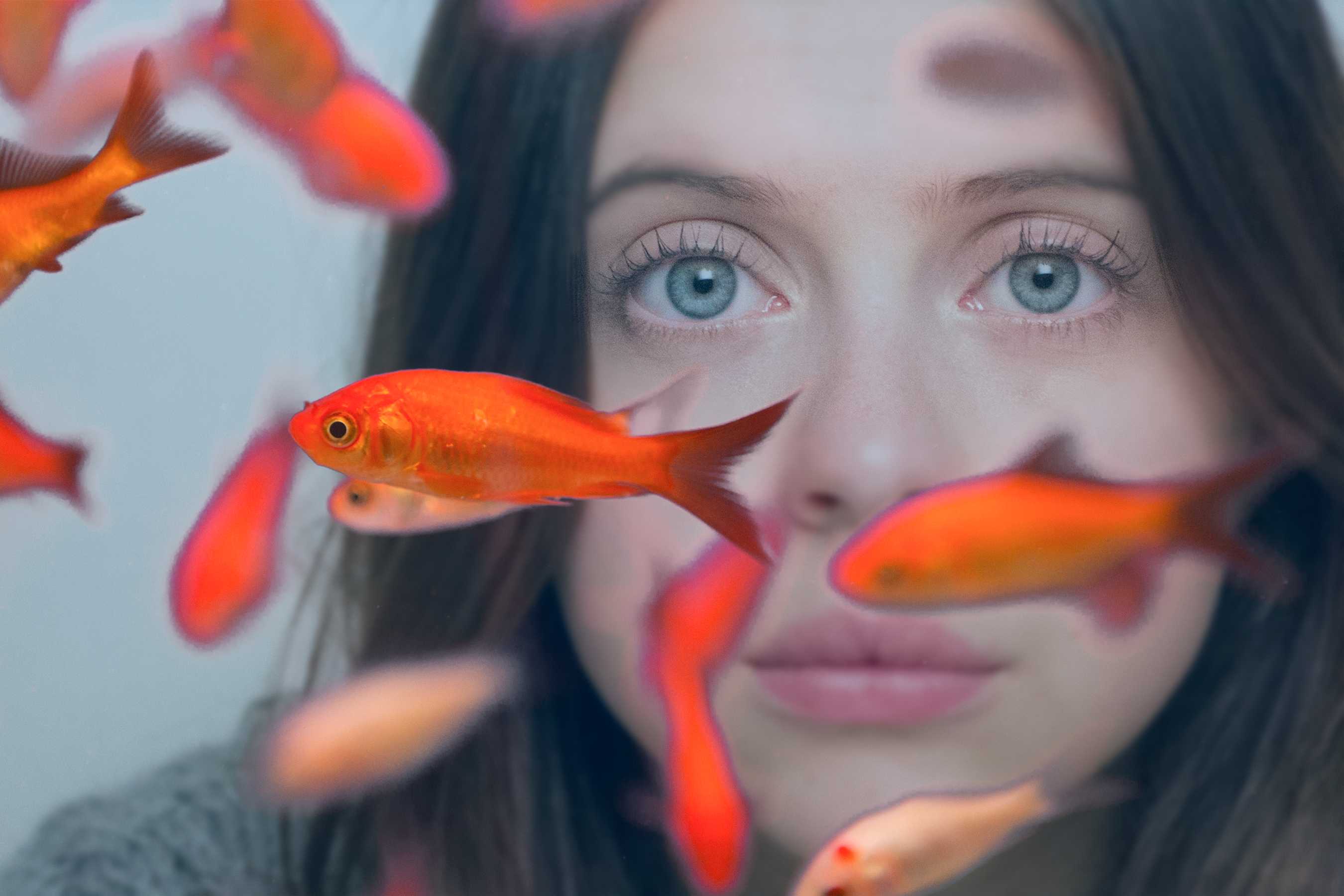 Penn grad and former Inquirer contributor Caren Lissner wrote the source novel for this delightful movie about 19-year-old Carrie (the excellent Bel Powley), who graduates from Harvard and has no idea how to navigate the world. Lissner based her best-selling novel on some of her experiences at Penn. Gabriel Byrne and Nathan Lane costar. Catch this movie, part of the weekend-long Women's Film Festival, before it hits VOD next month. — M.E.
10 p.m. Saturday, Prince Theater, Black Box, Second Floor, 1412 Chestnut St. $10, students $8, 215-422-4580, thewomensfilmfestival.org.
MUSIC
"I just want to listen to people's stories, hear what they have to say," Swedish songwriter Jens Lekman sings on "To Know Your Mission," the sprightly opener on Life Will See You Now, his first album since 2012's I Know What Love Isn't. Life is at once a journalistic enterprise and deeply personal. It's informed by two projects that Lekman, a clever indie craftsman with a light touch with dance-music beats, embarked on in 2015. In one, called Ghostwriting, fans submitted real life stories that he turned into songs. In another, Postcards, he wrote, recorded, and released one song a week for the entire year. Along with a duet with Tracy Thorn of Everything But the Girl on "Hot Wire the Ferris Wheel," "Postcard #17" turns up on Life, finding Lekman facing up to nameless fears with a unflinching directness that's most welcome, coming from an artist often mistaken as merely quirky. — Dan DeLuca
With Lisa / Liza, 7:30 p.m. Friday, Union Transfer, 1026 Spring Garden St. $25. 215-232-2100, utphilly.com.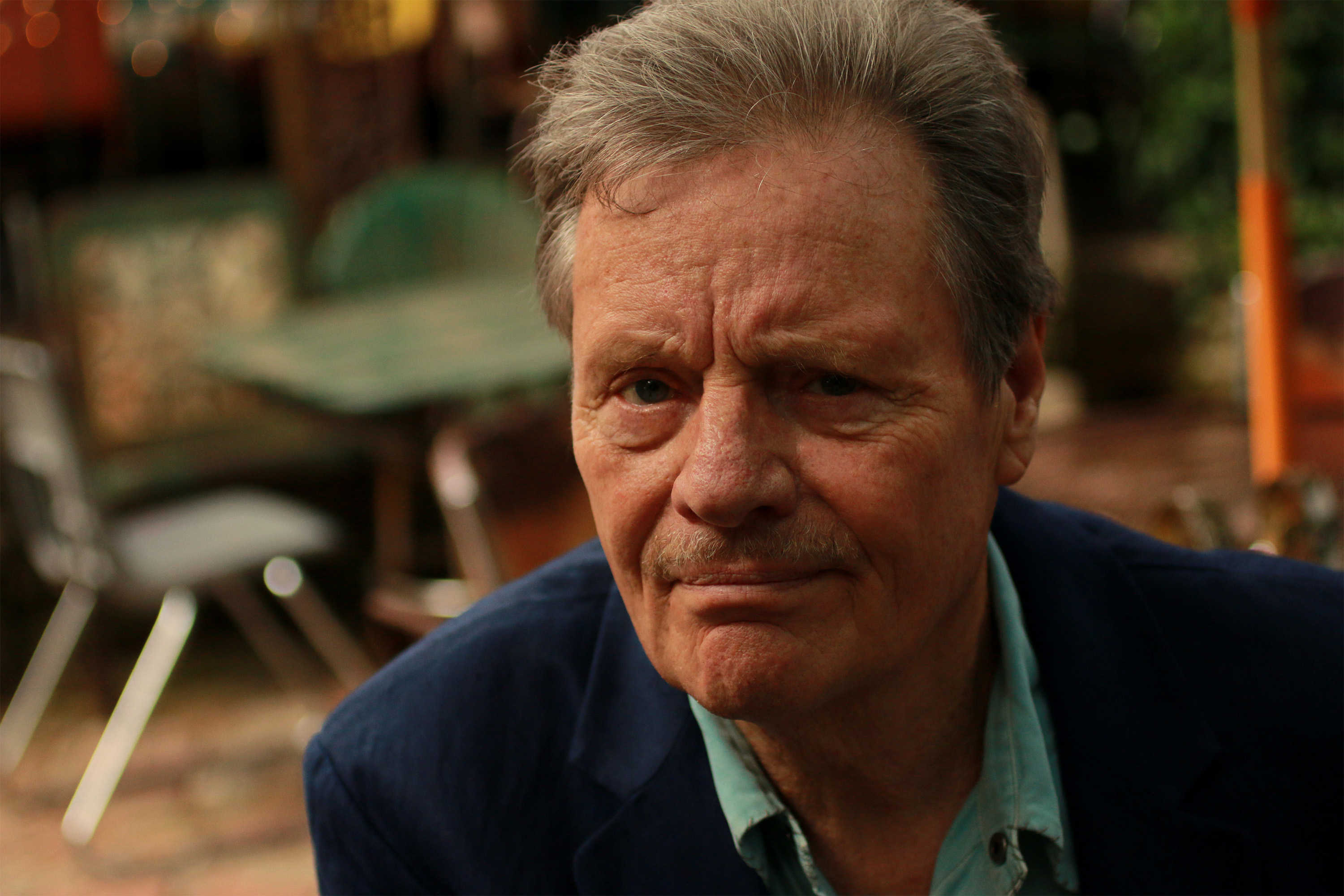 Rolling Stone magazine recently called Delbert McClinton a "godfather of Americana" – something we began doing years ago. The important thing, however, is that, at 76, the Nashville-based Texas native remains a vital force. His new album, Prick of the Litter (how's that for senior-citizen attitude?), reveals a vivid, sharp-edged writer and a singer who's at home in both the roadhouse and the lounge as he and his band, Self-Made Men, navigate from boisterous R&B to jazzy ballads. — Nick Cristiano
With Brian Dunne, 8 p.m. Saturday, Colonial Theatre, 227 Bridge St., Phoenixville. $29.50-$49.50. 610-917-1228, thecolonialtheatre.com.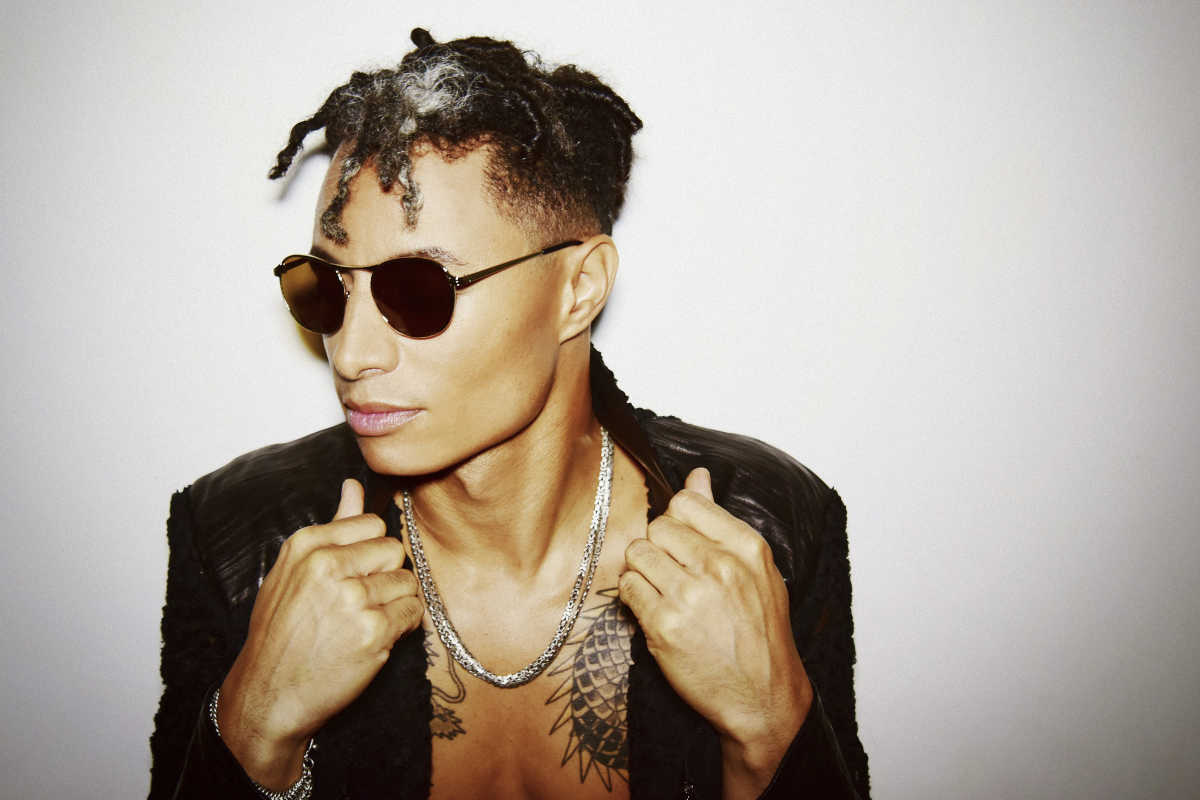 Minneapolis crooner Jose James couldn't get any smoother. A jazz-bo for the hip-hop era, James claims John Coltrane as his primary influence, and his 2015 album, Yesterday I Had the Blues, was produced by Blue Note label head Don Was and was dedicated to Billie Holiday. James' fourth album for that label, Love in a Time of Madness, finds the baritone singer stretching his range, interpretive powers, and sonic/musical palates with the inclusion of jagged synth sounds, warped guitars, and angular rhythms. And still he's smoother than satin, Bravo. — A.D. Amorosi
8 p.m. Sunday, The Foundry at Fillmore Philadelphia, 29 E. Allen Street. $20, thefillmorephilly.com.
Three of the four Allah-Las met while working at Hollywood's Amoeba Records, and it's easy to imagine their conspiring over a few favorite albums: Love's Forever Changes, Lenny Kaye's Nuggets compilation of '60s garage rock, the Zombies' Odessey and Oracle, and, especially on last year's Calico Review, the Velvet Underground's self-titled third album. That's an unimpeachable set of rock texts, and the Allah-Las have been excellent students: They add enough contemporary edge and genuine passion to not seem like mere revivalists. Calico Review, their third album, is their best yet, a mix of strummy, streetwise rockers and sunny but sneering psychedelic pop. — Steven Klinge
8:30 p.m. Wednesday, Union Transfer, 1026 Spring Garden St. $18-$20. 215-232-2100, utphilly.com.