This weekend is all about Easter. We've got a bunch of different ways for you to celebrate, whether that's going on an adult egg hunt of chilling with the Easter bunny around the area.
Looking for a laugh? Try Black History Monthly, the new variety showcase from Philadelphia Improv Theater that is aiming to bring some diversity to Philly's comedy scene.
BEER
The world's brewers have given us high-ABV barleywines for those times when regular old alcohol-content ales just won't cut it. But if you need a whole lot of barleywine all at once, look no further than Tattooed Mom this weekend. The South Street bar will hold its 22nd annual Split Thy Skull festival, a hard-drinking evening featuring barleywines from more than a dozen local and national breweries. Brews — which run from 6 perceent to 12 percent ABV, will be available by the glass, or in two different flights. Just remember to have the Advil on standby. — Nick Vadala
1-6 p.m. Saturday, Tattooed Mom, 530 South St., tattooedmomphilly.com.
Philly is already known as a craft-beer city, but as one event at the Free Library's Parkway Central Branch will prove this weekend, we're about much more than some fermented wort. Home Brewed Events' "The Buzz" will bring together more than 20 coffee, tea, beer, and liquor vendors for a day of sampling, with Balboa Catering & Supper Club providing small bits (including vegan and vegetarian options). With offerings from such companies as St. Benjamin Brewing and Cooper River Distillers to Inspired Brews and ReAnimator Coffee, all you have to do is pick your poison(s). — N.V.
5-9 p.m. Saturday, Free Library of Philadelphia, 1901 Vine St., freelibrary.org.
Pig Roast at Drury Beer Garden
Opa's Drury Beer Garden welcomes spring — the start of the beer garden season — with a complementary pig roast. The beer garden will have brews available from 21st Amendment, Goose Island, Troegs, Victory, and others. For cocktails, the garden this year adds a boozy slushie that will rotate in flavor. If roast pig isn't your thing, chef Bobby Saritsoglou will have other menu items available, including pita pizzas, merguez corn dogs, Amish pretzels, and burgers. -- N.V.
3-5 p.m. Saturday, Drury Beer Garden, 1311 Sansom St., opaphiladelphia.com.
FUNNY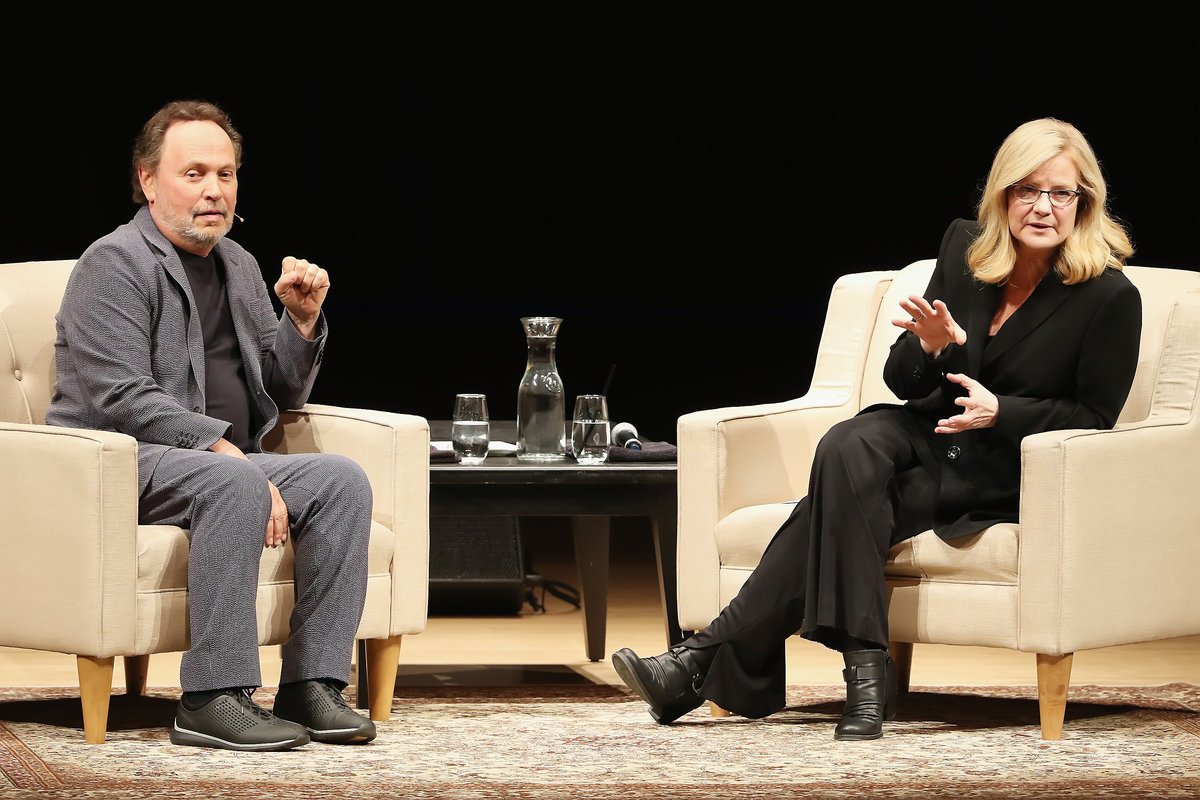 The funnyman takes the stage at the Kimmel Center with the help of his longtime pal Bonnie Hunt. Crystals says the show is meant to be loose and unpredictable, with opportunities for standup bits, intimate details about his career, and clips from his movies. — Molly Eichel
8 p.m. Friday & Saturday, Kimmel Center, 300 S. Broad St. $69-$154, 215-893-1999, kimmelcenter.org.
BARD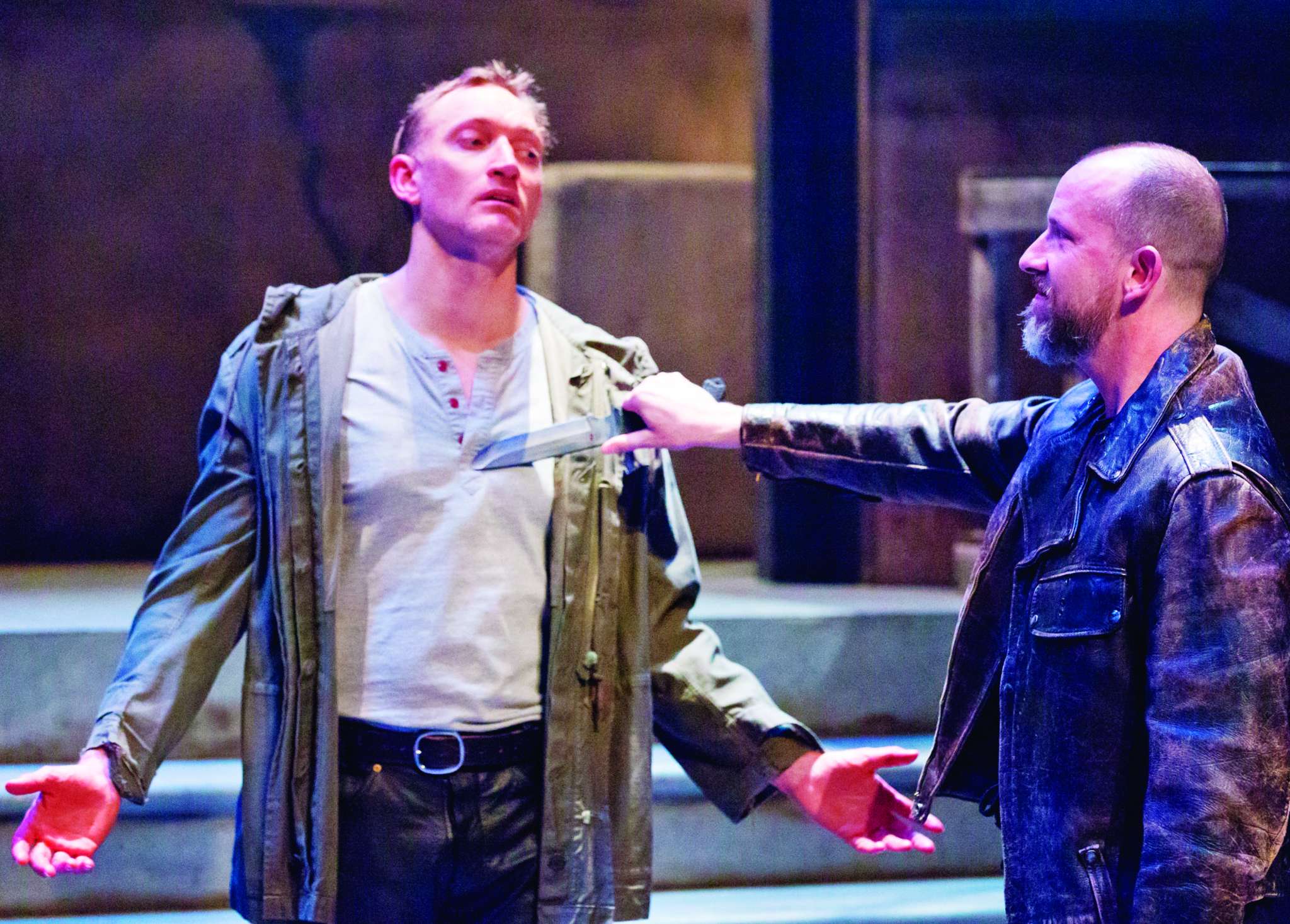 One of Shakespeare's lesser-known tragedies, this bloody historical drama follows the self-absorbed scion of a patrician family who parlays military fame into political triumph during a time of turmoil in Rome. When his autocratic rule leads to an uprising by the plebeians and his banishment, he plots with Rome's enemies to return to power. The Lantern Theater Company's timely production concludes this weekend. — Michael Harrington
8 p.m. Friday, 2 and 8 p.m. Saturday, 2 p.m. Sunday, St. Stephen's Theater, 10th and Ludlow Streets. $37-$42; $15 students, 215-829-0395, www.lanterntheater.org.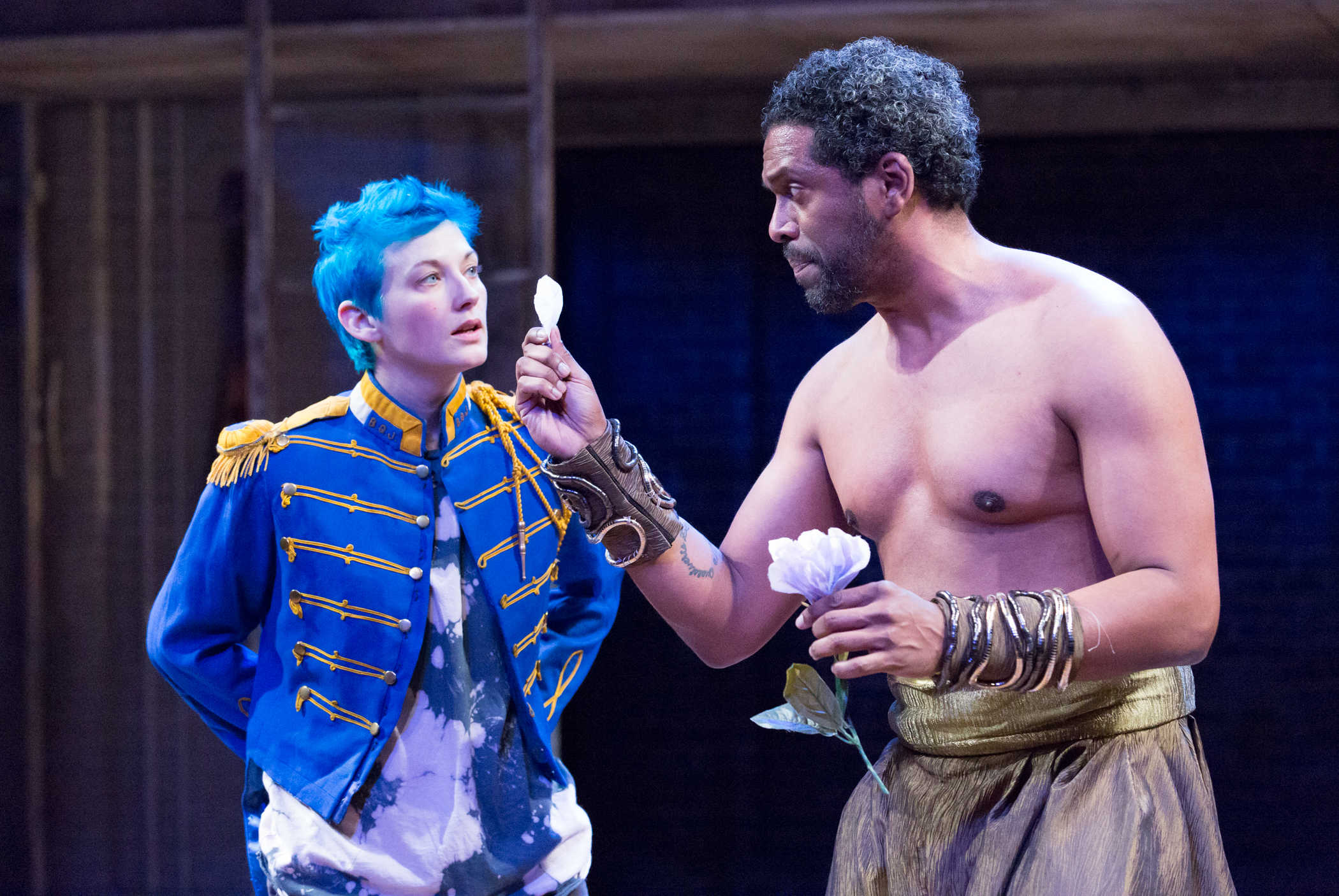 Perhaps Shakespeare's frothiest yet most pointed play, this comedy may be set in an enchanted forest, but its gets to the heart of human passion. The Arden Theatre's hilarious, exhilarating, inspired production of the tale of foolish mortals tormented by capricious sprites finishes its run this weekend. — M.H.
8 p.m. Friday, 2 and 8 p.m. Saturday, the Arden Theatre Company, 40 N. Second St. $36-$52, 215-922-1122, www.ardentheatre.org.
HISTORY
The 14th annual event features exhibits celebrating the 70th anniversary of baseball great Jackie Robinson's breaking of major-league baseball's color barrier and the opening of the Smithsonian's National Museum of African American History and Culture. Notables making appearances include entrepreneur George Fraser (Saturday), Olympic long jumper Herb Douglas (Saturday), former Phillies standout and National League president Bill White (Saturday), Philadelphia Daily News editor and author of Obama's Legacy: What He Accomplished As President Michael Days (Saturday), Negro Leagues star Pedro Sierra (Saturday and Sunday), and women's college lacrosse coach Tina Sloan-Green (Saturday and Sunday), and members of the Montford Point Marines (Saturday) and Tuskegee Airmen (Saturday and Sunday). Also on tap: film screenings, a genealogy workshop, panel discussions, a health suite with free screenings, historical reenactors, and performances by the Universal African Dance and Drum Ensemble and the Clef Club Youth Jazz Ensemble. — M.H.
11 a.m. to 6 p.m. Saturday and Sunday, Pennsylvania Convention Center, 1101 Arch St. Free, www.blackhistoryshowcase.org.
DANCE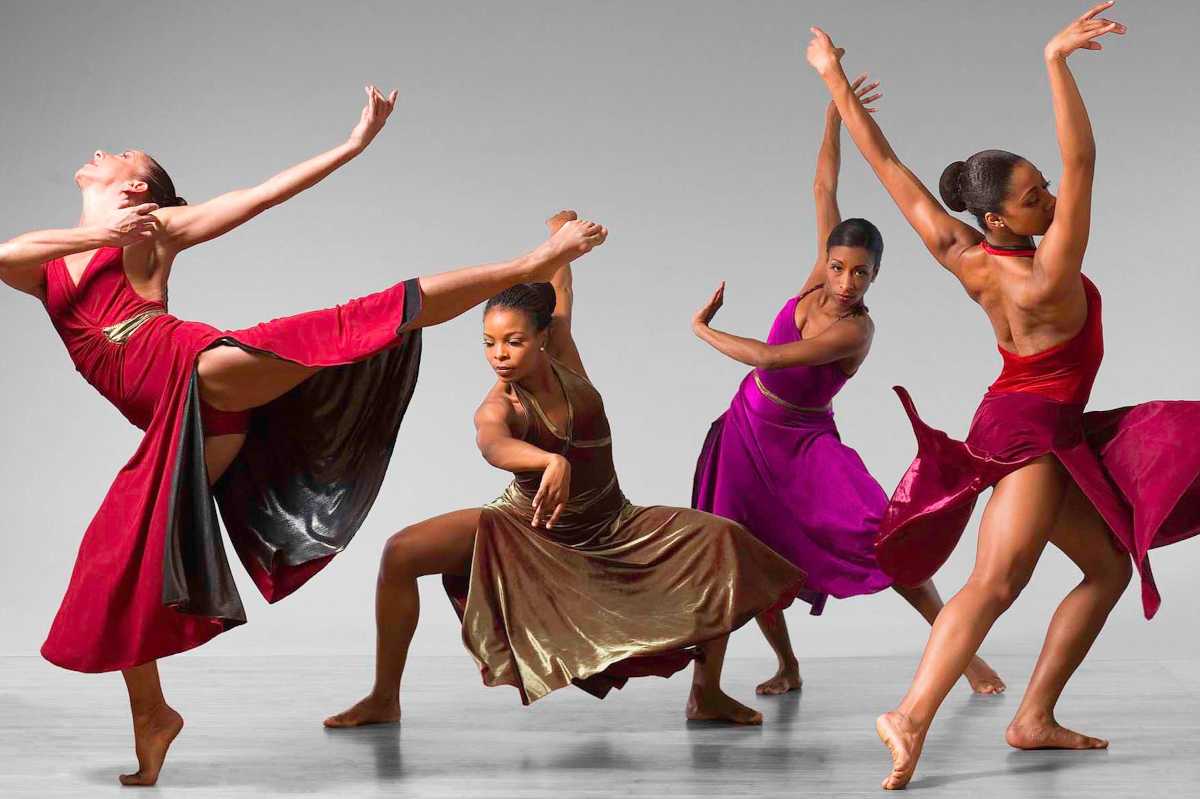 Black Steam is the title of this sizzling program by the stunning troupe, with works by Talley Beatty (who worked with Prince and with Earth, Wind and Fire), Gene Hill Savin (Teddy Pendergrass), and world premieres by Dawn Marie Bazemore and Christopher Huggins. — Tom Di Nardo
7:30 p.m. Friday, 2:30 p.m. and 7:30 p.m. Saturday, Perelman Theater at the Kimmel Center, Broad and Spruce Streets. $38-$55, 215-893-1999, kimmelcenter.org.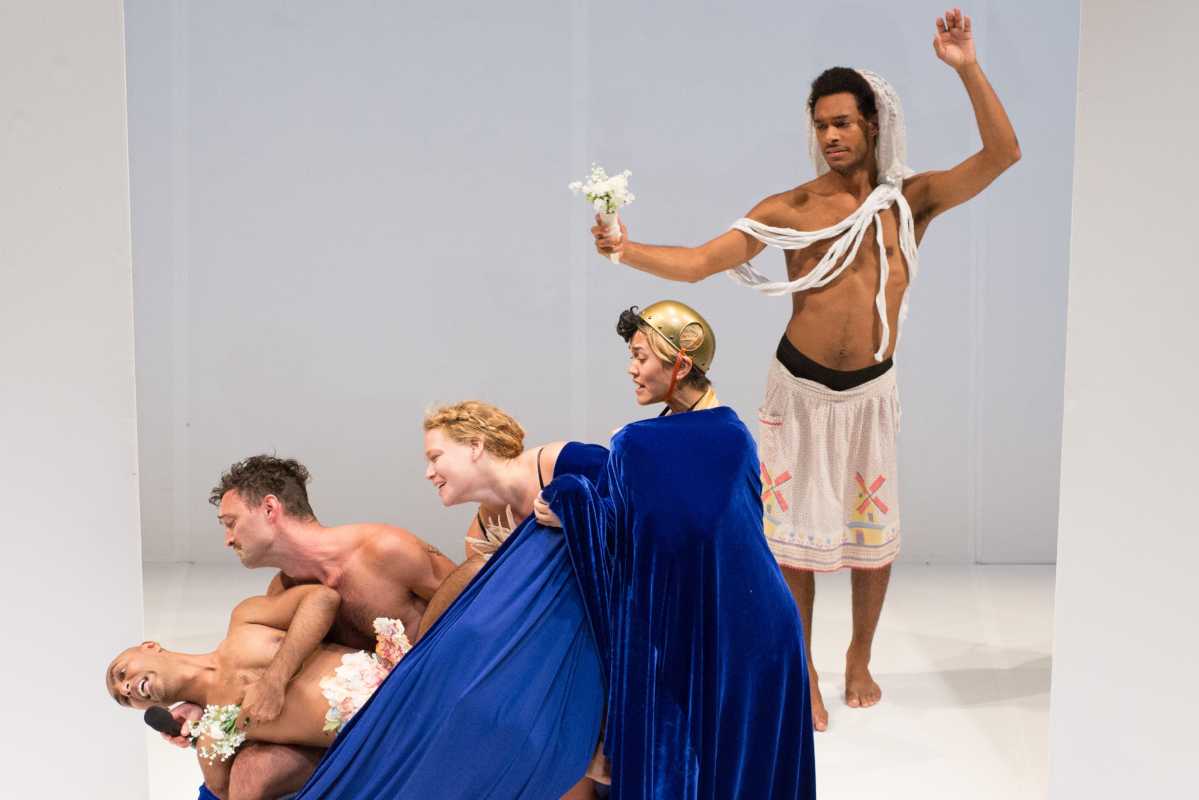 The acclaimed dancer and choreographer presents Thank You For Coming: Play, the second chapter of her semifictional collective autobiography and examination of self. The work uses the ritual of storytelling, focusing on the gaps, repetitions, and stutters between words and gestures. — M.H.
8 p.m. Friday and Saturday, FringeArts, 140 N. Columbus Blvd. $14-$20, 215-413-1318, fringearts.com.
The distinctive troupe celebrates its 21st year of performing, with a retrospective of works ranging from contemporary modern to rhythm & blues. — M.H.
8 p.m. Saturday, Prince Theater, 1412 Chestnut St. $26-$28, 215-422-4580, www.eleonedance.org.
KIDS
This event, one of many tributes to Alexandra "Alex" Scott, who started a lemonade stand as a 4-year-old in 2000 to raise money for cancer research, before succumbing to the disease in 2004, features colonial-era games, live music, and family-friendly activities, plus food and, of course, lemonade. — M.H.
9:30 a.m. to 5 p.m. Saturday, National Constitution Center, 525 Arch St. $14.50, age 18 and younger free, alexslemonade.org.
FILM
Based on the 2015 exhibition at the Pennsylvania Academy of the Fine Arts, but filmed at the Florence Griswold Museum in Connecticut and at gardens throughout the United States, Phil Grabsky's documentary looks at works by artists such as Hugh Henry Breckinridge, William Merritt Chase, Childe Hassam, Violet Oakley, and John H. Twachtman, while examining the growth of gardening as a middle-class leisure pursuit at the turn of the 20th century. The exhibit's curator, Anna O. Marley of PAFA, will sign copies of the exhibition catalog and introduce the film. — M.H.
1 p.m. Saturday, Bryn Mawr Film Institute, 824 W. Lancaster Ave., Bryn Mawr. $20, $10 students, 610-527-9898, www.brynmawrfilm.org.
JAZZ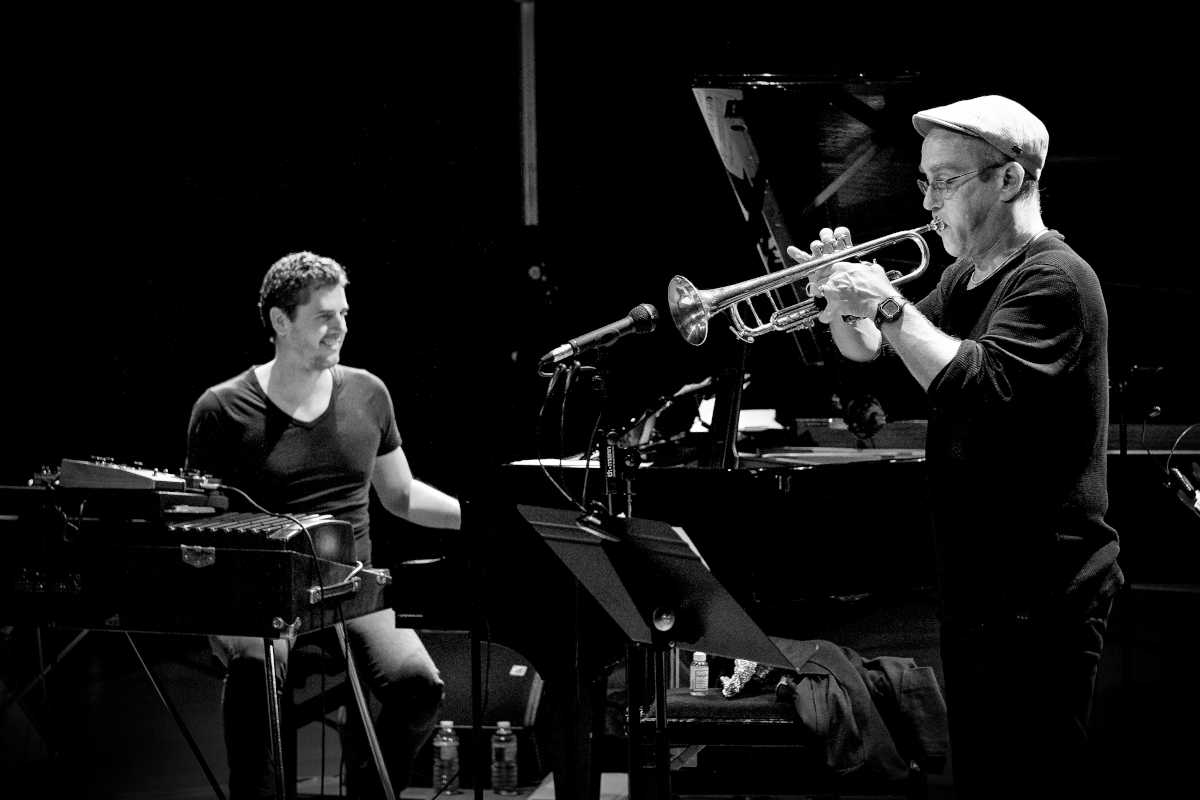 New York trumpeter Dave Douglas teams with French pianist Frank Woeste to pay tribute to avant-garde master Man Ray, whom Douglas calls "the ultimate impostor," due to his slippery juxtapositions of identity and creation (he was a pioneer of "readymades," ordinary objects repurposed as art). The ensemble also includes bassist Matt Brewer and drummer Clarence Penn. — M.H.
8 p.m. Friday, Painted Bride Art Center, 230 Vine St. $30, 215-925-9914, www.paintedbride.org.
MUSIC
There's still plenty of straight-up Ramones / Buzzcocks punk to be found on Lost at the Party, the third (brief) album from Terry Malts. But the San Francisco trio show that, by easing back on the buzzsaw guitars and letting the songs breathe and shine a bit, they're a dynamite power-pop band, too. "Gentle Eyes" and "It's Not Me" might not be built for pure speed, but their relentless hooks are joyfully melodic. This is a chameleonic band that knows its history, with cheerful echoes of the Chills and the dB's and, of more recent vintage, the Futureheads. — Steve Klinge
9 p.m. Friday, Ortlieb's, 847 N. Third St. $10. 267-324-3348, ortliebslounge.com.
Pink Floyd fanatics will get the next best thing Saturday at the Academy of Music. Brit Floyd will explore 50 years of Pink Floyd's catalogue, complete with light show. What would a Pink Floyd tribute show be without a light show? The stage theatrics for this tour have been revamped with all new light and video displays for your visual pleasure. -- M.E.
8 p.m. Saturday, Academy of Music, 240 S. Broad St. $49.50-$109.50, 215-893-1999, kimmelcenter.org.
Between 2014's Take Me When You Go and her just-released The Valley, mighty singer/songwriter Betty Who encapsulates the tones, rhythms, and influences of 1980s, then '90s, pop without sounding like a synthetic cover-girl-copy-cat. A powerful, clear voice and a knack for melancholy melodies make giant glossy post-breakup stunners "You Can Cry Tomorrow" and "Pretend You're Missing Me" conversational and intimate, and the grandly poignant "Beautiful" (inspired by the Orlando nightclub Pulse tragedy) deeply personal. — A.D. Amorosi
8:30 p.m. Monday, Union Transfer, 1026 Spring Garden St. $18-$20, utphilly.com.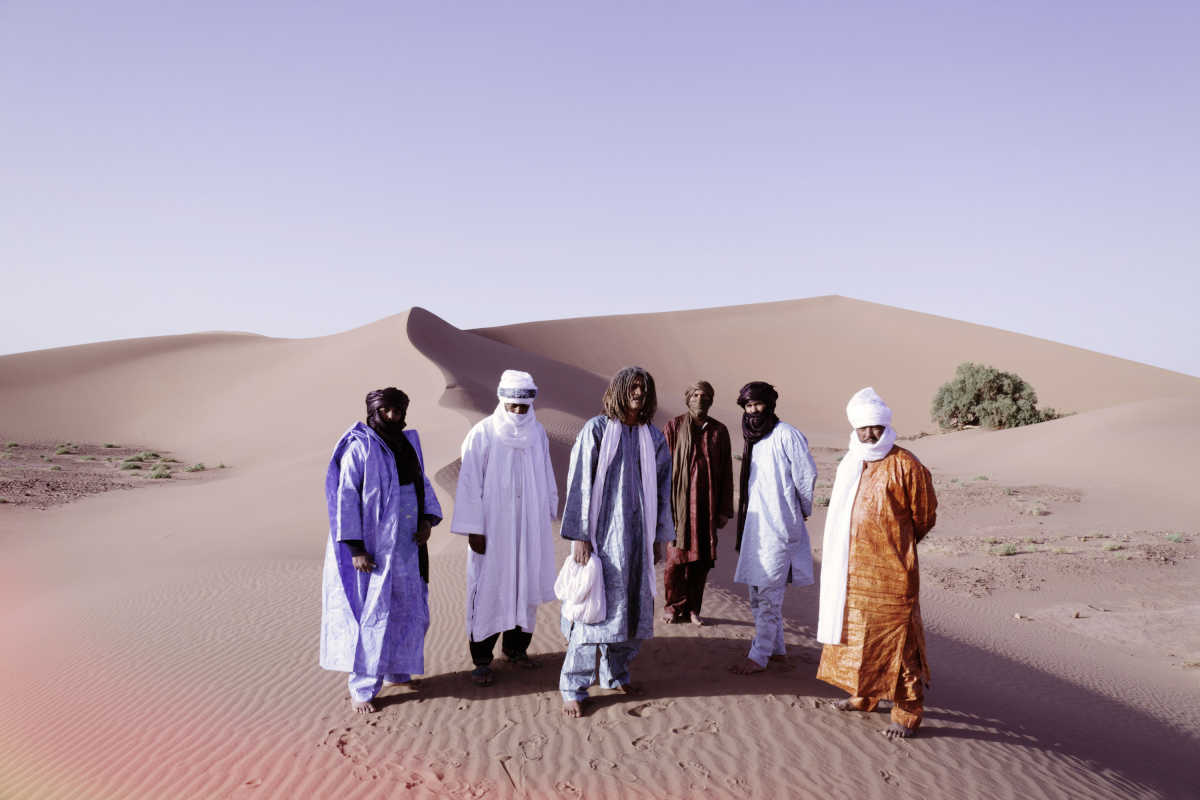 The standard-bearing African desert blues band, a collective founded in 1979 in the border region of Algeria and northern Mali, have replenished their membership and kept their gloriously entrancing electric-guitar-centered attack, which comes off as familiar and exotic to ears raised on rock, sounding vital for nearly four decades. With their new album, Elwan, the band's polyrhythmic approach is employed on songs that mourn their homeland's transformation into a war zone. Title song lyrics translate from Tamashek as: "The desert has become an upland of thorns where elephants fight each other, crushing grass underfoot." Special-guest-possibility alert: The album was recorded in Joshua Tree in the California desert with Philadelphia rocker Kurt Vile on two songs. Cambodian American groove band Dengue Fever are to open. — Dan DeLuca
Tinariwen, with Dengue Fever. 7:30 p.m. Tuesday, Union Transfer, 1026 Spring Garden St. $25. 215-232-2100. utphilly.com.
The World Cafe Live at the Queen in Wilmington is getting set to cease to be — although the Market Street landmark is slated to continue as a music venue after the WCL association ends May 25. In the meantime, there are still some choice shows on the docket, starting with this one, headlined by the time-tested Southern rock outfit Drive-By Truckers, who stepped up and made their most political album -- and one of their best — with last fall's American Band. Most certainly worth getting there early for is Hiss Golden Messenger, the rootsy North Carolina band fronted by the thoughtful and superb songwriter M.C. Taylor, whose new Heart Like a Levee takes a turn toward Memphis soul. — D.D.
8 p.m. Thursday, World Cafe Live at the Queen, 500 N Market St., Wilmington. $25-$30. 302-994-1400. queen.worldcafelive.com.