DRINK
Booze & Vinyl Listening Party
The brother-sister duo André and Tenaya Darlington are throwing a spirited event in celebration of their newest book release, Booze & Vinyl, designed to guide you in pairing drinks with records spanning the 1950s to the 2000s. Tickets to the event include featured craft cocktails from the book and local brews from Dock Street Brewery, as well as a discussion with the authors and a van spinning vinyls throughout the evening. Each ticket also grants you a yearlong membership with WHYY. — Grace Dickinson
7-8:30 p.m. Saturday, WHYY Inc., 150 N. Sixth St., $60, 215-351-1200, whyy.org/events
FESTIVAL
Philadelphia Furniture Show
Looking for a one-of-a-kind gem to furnish your home? Head to the Philadelphia Furniture Show, where handmade pieces from furniture-makers nationwide fill the 23rd Street Armory. The show kicks off with a preview party Friday, which provides a first look at the 50-artist display and drink samplings from Dad's Hat Pennsylvania Rye Whiskey and Flying Fish Brewing Co. — G.D.
Friday-Sunday, 23rd Street Armory, 22 S. 23rd St., $8 for students, $15 for adults, $45 for preview party, 207-781-2982, philadelphiafurnitureshow.com
DINING
Action Wellness Food Truck Popup
Kicking off the annual Dining for Life, a fund-raising event designed to raise money for AIDS service organizations, a 15-food-truck popup will take over the 1300 block of Locust Street this Saturday. Participants, including the Tot Cart, Weckerly's Ice Cream, and Mom-Mom's Kitchen & Polish Food Cart, will give 33 percent of their sales to the local nonprofit Action Wellness. Also on tap, Yards Brewing Co. will serve up brews, including a special Action IPA, from which $1 per pint will be donated. — G.D.
11 a.m.-3 p.m. Saturday, 1300 Locust St., pay-as-you-go for food and drink, diningoutforlife.com/philadelphia

Food Truck Friday
Taste some of the best of what Philly's food truck scene has to offer, including everything from cheesesteaks to dumplings to barbecue. This food truck fest gives you the opportunity to eat well and to hear live music from native reggae band Jah People. A sword juggler will be in attendance as well. — Thea Applebaum Licht
6 p.m. to 12 p.m. Friday, Industrial Food Truck, 5200 Grays Avenue. Free admission. 215-596-0010, www.industrialfoodtruck.com/
FLOWERS
Moorestown's Daffodil Day
Springtime heads to Moorestown's Main Street, to be lined with daffodils and decorations for the third annual Daffodil Day. Vendors and art displays will also fill the area, while a continuous lineup of live music keeps the entertainment going all day. Other activities include sidewalk art demonstrations, horse-drawn carriages, and a 1 p.m. pet costume contest for those who bring their pooch along. — G.D.
9 a.m.-4 p.m. Saturday, free, Main Street between Chester Avenue and Church Street in Moorestown, 856-235-8200, moorestownbusiness.com
BALLET
Shut Up & Dance
The Pennsylvania Ballet teams up with MANNA, delivering meals each month to those living with HIV/AIDS, cancer, and other life-threatening illnesses, for a special benefit performance. John Jarboe and the Bearded Ladies Cabaret will host the show, crafted to make you laugh, cry, and remain thoroughly entertained throughout. Tickets for two pre-parties are also available, and an after party will unfold at Voyeur Nightclub immediately following the performance. — G.D.
8 p.m. Saturday, Forrest Theatre, 1114 Walnut St., $25 and up, 215-496-2662, mannapa.org
MUSEUM
Free admission at the Museum of the American Revolution
The Museum of the American Revolution officially turns one-year-old this month, and as part of the celebration, you're invited to enjoy free admission during an afternoon and evening of special events. Head to the Old City destination Thursday to partake in trivia and games and also to sign your name on a Revolutionary muster roll, destined for a time capsule that will be locked away until 2026, the 250th anniversary of American independence. Museum-goers will have access to the full array of current exhibitions, so allow plenty of time to dive into the interactive history lesson. Walk-up tickets will be available beginning at 2 p.m. — G.D.
3-8 p.m. Thursday, Museum of the American Revolution, 101 S. Third St., free, 215-253-6731, amrevmuseum.org/events
LGBT
Tropicana's Big Gay Ball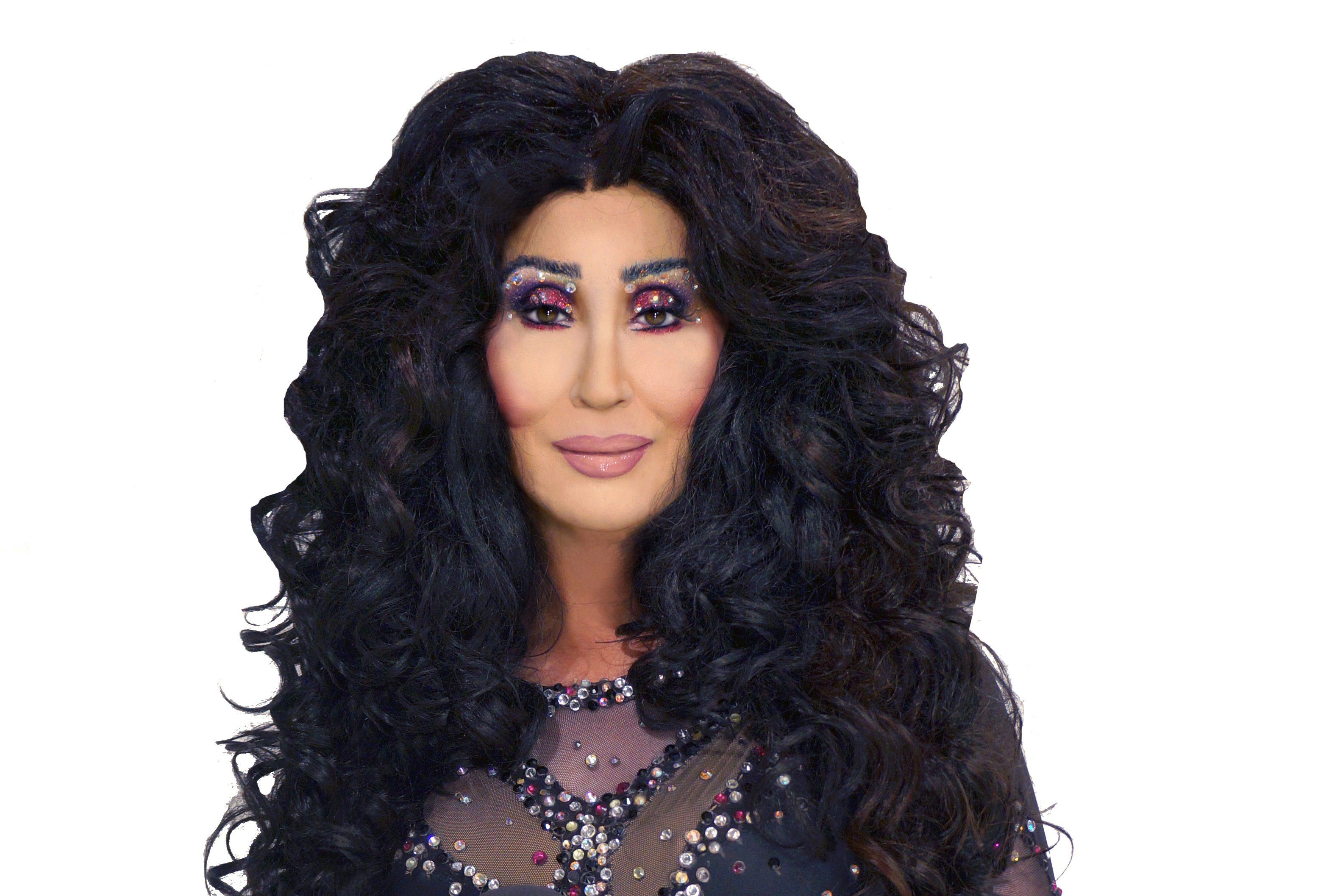 Dress to impress for a night out at Tropicana's Big Gay Ball, featuring the Miss'd America queens, Randy Jones, and impersonators of Cher and Donna Summer, among other entertainers. A fashion show contest will allow you to compete for a chance to win an overnight getaway at the casino and resort. But regardless of how decked out you choose to get, dancing shoes are a must. — G.D.
9 p.m. Friday, Tropicana Casino and Resort, 2831 Boardwalk, Atlantic City, $30, 609-340-4000, tropicana.net.
PARTY WITH A PURPOSE
The Hair Ball
Dance the night away to classic 1980s tunes, including live music, and support the Pennsylvania chapter of the SPCA at the Hair Ball. Rocket Fizz will supply vintage candy, and you can come in your best '80s finery (shoulder pads optional) for a chance at being crowned the ball's King or Queen. All proceeds go the PSPCA, fighting against animal cruelty across the state. — T.A.L.
8 p.m. to 1 a.m. Friday, The Tusk, Upstairs at the Woolly Mammoth, 430 South Street. $11.53 General Admission. www.pspca.org/hairball
CRAFTS
East Passyunk Community Center Craft Fair 2018
The East Passyunk Community Center hosts its third annual craft fair, featuring a whole host of local artists and creators, food vendors and live entertainment. Check out Philly crafters, pick up some gifts, and support the center all at once. — T.A.L.
10 a.m. to 3 p.m. Saturday, East Passyunk Community Recreation Center, 1025 Mifflin St. 215-685-0008, http://www.eastpassyunkcommunitycenter.org/
MUSIC
Lucy Dacus
Lucy Dacus was an out-of-nowhere success story of 2016. No Burden, an album she began recording over winter break for a college project while studying film at Virginia Commonwealth University, turned her into an indie darling with acutely observational songs that convey plenty of emotional depth. There's more where that came from on the terrific new Historian, which delivers higher drama with a more musically varied sound on patiently sung songs that cut to the quick. Dacus (pronounced DAY-cuss) plays two shows in Fishtown on Friday night. The late one is sold out. The early, added show is not. — Dan DeLuca
6 and 9:30 p.m. Friday at Johnny Brenda's, 1201 N. Frankford Ave. $13-$15. 215-739-9684. johnnybrendas.com
U.S. Girls
In a Poem Unlimited is the sixth full-length album from U.S. Girls, the project of Toronto-based American transplant Meg Remy, and the album explodes what for a decade had been a mostly one-person, sample-based aesthetic into a broadly collaborative, widescreen proclamation. Musically, it swings from vibrant disco to pulsing synth-pop to squawking avant jazz, while Remy sings in voices that echo Kate Bush, Ronnie Spector, or Madonna. Lyrically, it's a bitter protest album about abusive power in general and violence toward women in particular. Songs such as "M.A.H." and "Velvet 4 Sale" are simultaneously alluring and unsettling, timely and subversive, and they suggest that Saturday's sold-out show at Johnny Brenda's will be provocative and fascinating. — Steve Klinge
9 p.m. Saturday at Johnny Brenda's, 1201 N. Frankford Ave. Sold out. 215-739-9684, johnnybrendas.com.
Pink
The Doylestown-bred "Get the Party Started" pop star and Super Bowl "Star-Spangled Banner" singer returns for her first Philadelphia-area show since headlining the Atlantic City beach last summer. The singer born Alecia Moore is touring behind Beautiful Trauma, her 2017 album, which produced a big pop hit in the inclusionist anthem "What About Us" and included "I Am Here," a song written with her longtime Philly songwriting collaborator, Billy Mann, whose arrangement includes a gospel chorus recorded in Aston, Delaware County. — D.D.
8 p.m. Friday at the Wells Fargo Center, 3601 S. Broad St. $47.45-$227.50. 215-336-3600. wellsfargocenterphilly.com
Franz Ferdinand
The nicest thing about the Glaswegian art-rock dance band Franz Ferdinand, who stormed the indie charts at the dawn of the 21st century, is how band members avoided the tepid inevitable. But singer/guitarist Alex Kapranos and company could have soldiered on with the snapped-back rhythm and swiftly delivered, dramatic hooks of the band's initial angular hit, "Take Me Out," and maintained a career as LCD Soundsystem, Scottish division. Instead, the band mostly stayed weird (a full album collaboration with the legendarily goofy Sparks under the name FFS), while maintaining its footing in modern-day disco (the 2013 LP Right Thoughts, Right Words, Right Action), all before finding something in between the poles and radically electronic with the recently released album Always Ascending. — A.D. Amorosi
8 p.m. Friday at the Fillmore Philadelphia, 29 E. Allen Street, $30, thefillmorephilly.com
Titus Andronicus
Patrick Stickles' band named after a bloody Shakespeare play has gone through a staggering number of musicians since its debut, The Airing Of Grievances, in 2008. (There are 19 ex-members according to Wikipedia, in addition to Stickles' current three-man backing band.) After releasing the epic double album The Most Lamentable Tragedy in 2015, Stickles has returned with the less aggressively punky A Productive Cough. Only seven songs long, it's a modest work by TA standards but still makes for a wild ride, particularly on "(I'm) Like a Rolling Stone," in which Stickles does strategic pronoun switching in Bob Dylan's accusatory rant and turns it into a raw-nerved confessional. — D.D.
8 p.m. Saturday at Underground Arts, 1200 Callowhill St. $15-$17. 215-627-1332. undergroundarts.org.
John Prine / Kurt Vile
In the dozen years since he released Fair & Square, his last album of original material, in 2006, John Prine has attained patron-saint status among Nashville songwriters. The Tree of Forgiveness, the 71-year-old songwriter's new album, is recorded with Dave Cobb, the producer to alt-country stars such as Jason Isbell, Amanda Shires, and Brandi Carlile, all of whom guest on the alternately whimsical and profound 10-song set. Kurt Vile, hirsute Philly rock hero and big-time Prine fan, plays this-show-only on a tour that comes to the Merriam on Saturday after opening out of town in New York the previous evening. — D.D.
8 p.m. Saturday at the Merriam Theater, 250 S. Broad St. Sold out. 215-893-1999. kimmelcenter.org.
Free for All with Matt Savitsky and DJ Jasmine Infiniti
The Institute of Contemporary Art (ICA) opens its doors for a free, after-hours event with the photographer and performance artist Matt Savitsky, to be accompanied by music from DJ Jasmine Infiniti. Also free, a photo booth incorporating themes of the ICA's current exhibition Tag: Proposals on Queer Play and the Ways Forward will enable you to snap a few keepsake pictures after strolling through the museum, and complimentary food will be available, too. Register for the event online. — G.D.
6:30-9 p.m. Wednesday, Institute of Contemporary Art, 118 S. 36th St., free, 215-898-7108, icaphila.org/programs