The Philadelphia Science Festival returns this weekend for its seventh iteration, with more than 80 events around the city and beyond over nine days. Popular events — like Murder at the Mütter, the citywide stargazing party, and the cocktail and cookie labs — return with new elements added and are joined by plenty of new workshops, demonstrations, parties, lectures, and tours. Overwhelmed? We analyzed the data (science-speak for studied the program lineup), and here's what we're most excited about.
For more information and to see the full program, check out www.philasciencefestival.org.
Be a Scientist
The opening weekend's activities revolve around getting people an up-close look at what the work of a STEM career involves, including some that might not immediately spring to mind when we talk about science, technology, engineering, and math. Scientists at some of the city's research institutions, hospitals, universities, and museums will invite attendees into their labs, field sites, and workspaces to talk about what they do and invite people to try it themselves. You can join Penn Museum conservators in preserving artifacts while learning the ins and outs of how things deteriorate; about your ears and hearing while measuring volume levels of music with a Children's Hospital of Philadelphia audiologist; and with farming researchers, some of the science that goes into growing crops.
Sunday, various times and various locations. Most events are free, or free with admission. Visit www.philasciencefestival.org.
There's been a suspicious death at the Mütter Museum, and it's on you to figure out if it was an accident, or something more foul. Forensics experts will help you hunt for clues, analyze the evidence, and crack codes as you get to the bottom of the mystery.
2:30-6:30 p.m. Sunday, Mütter Museum, 19 S. 22nd St. $35-50, age 16 and older.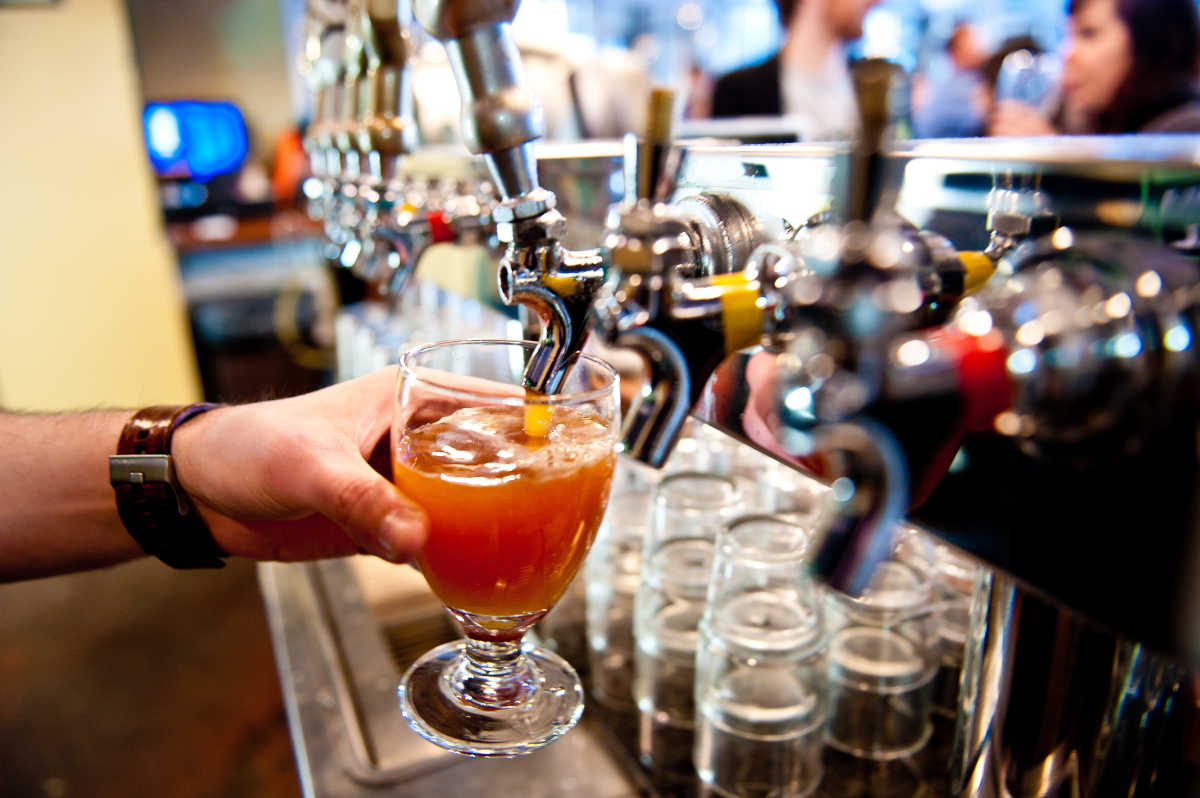 Want a beer, or several, with your science? The Fishtown Science Crawl — which includes stops at Barcade, Garage, Kensington Quarters, and other venues around the neighborhood's bar-centric Frankford and Girard intersection — combines science demonstrations and hands-on activities with happy-hour drink specials.
2-5 p.m. Sunday, various locations. A good place to start is Frankford Hall (1210 Frankford Ave.). Free to attend, $5 wristband for specials at all venues.
Scientists are only human, and humans aren't perfect, which has led to some wild ideas being accepted as scientific truth over the years. This special edition of Science on Tap features five speakers taking a look at now-debunked theories that were once considered fact and that distorted scientists' understanding of the world.
6-8 p.m. Monday, at National Mechanics, 22 S. Third St. Free, age 21 and older.
If all you know about rum is that pirates like it and you had a few bad experiences with it in college, this interactive talk will fill in your knowledge gaps on the science of spices, distillation, and barrel aging, and give you a chance to get reacquainted with your old nemesis in a more controlled environment than the last time you met.
6:30-9:30 p.m., Independence Seaport Museum, 211 S. Columbus Blvd. $20, must be 21.
Science after School
Can't make it to the events downtown? Let the science festival come to you. Throughout the week, researchers and other experts will be at libraries throughout the city for experiments, hands-on demonstrations, and animal encounters.
3:30-5:30 p.m. Monday to next Thursday at various locations. Free.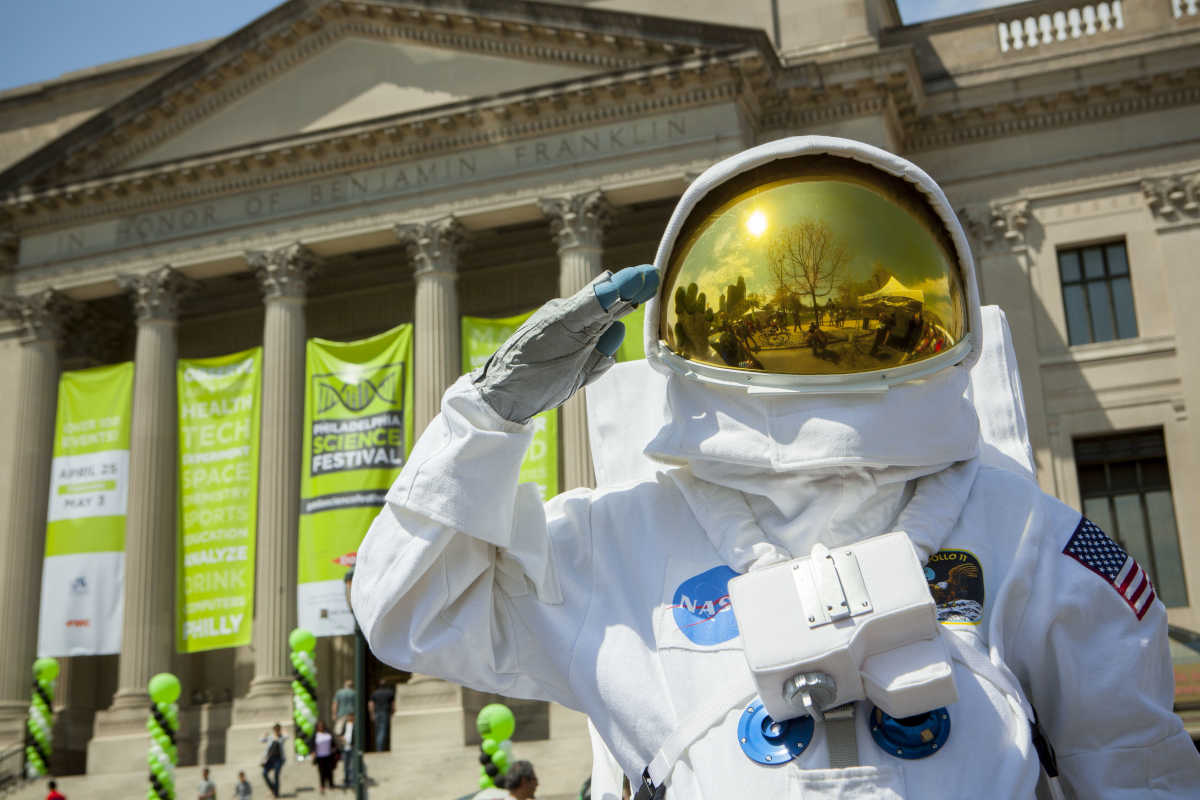 Get the facts about various fictions as psychologists, biologists, and other researchers explain how natural and man-made tricks work — from animal mimicry to forgeries and artificial flavors — and why we fall for them.
6:30-9 p.m. Tuesday, Chemical Heritage Foundation, 315 Chestnut St. $5-$10.
Is there life on Mars? Can we put it there with a crewed mission? The Franklin Institute's Chief Astronomer Derrick Pitts will host a series of fast-paced flash talks that tackle what we know about the planet, what scientists hope to learn in the near future, and their efforts to get astronauts to ther Red Planet.
6-8 p.m. Thursday, Ruba Club, 416 Green St. $5-$10.
Citywide Star Party
Ogle the cosmos from various points in the city, suburbs (check out Glen Foerd on the Delaware or Haverford College parties), and South Jersey (Rowan University hosts) when astronomers bring their telescopes to 25 different sites for some guided stargazing.
7:30-10 p.m. Friday, various locations. Free.
The festival's signature finale returns this year to the Great Plaza at Penn's Landing with more than 150 exhibitors and a day-long lineup of activities. Play games, meet animals from the zoo, watch live performances and demonstrations, poke around inside robots and helicopters, and make your own slime.
10 a.m.-4 p.m. next Saturday, Great Plaza at Penn's Landing, 101 S. Columbus Blvd. Free.