SHAKESPEARE
Twelfth Night
Jack Tamburri brings a diverse, accessible, glam-rock production of the popular Shakespeare comedy "Twelfth Night" to West Philly for five summer nights. — John Timpane
July 25-29, Clark Park, 4300 Baltimore Ave., free, shakespeareinclarkpark.org
Shakespeare in the Cemetery: A Midsummer Night's Dream
Even though Shakespeare's English midsummer probably would have been cooler than a Philadelphia one, there is no better time or setting to put on one of his most beloved plays than in its proper season in a historic cemetery. The city's historic burial ground will host a cast from the Mechanical Theater as they put on the iconic play, taking advantage of the headstones and rolling hills to bring the play to life. —Thea Applebaum Licht
7 to 9 p.m. Friday, Laurel Hill Cemetery, 3822 Ridge Ave. $20 general admission, $17 members. 215-228-8200, thelaurelhillcemetery.org.
FOOD
Taste of the Rainbow at Farm for the City
Come out to Philadelphia's newest interactive farm at Thomas Paine Plaza this Friday for a free workshop led by farm host Crystal Geraldo. The two-hour discussion is designed to teach you how to identify edible plants and some ways to harvest them throughout the city. — Grace Dickinson
2 to 4 p.m. Friday, July 20, Farm for the City, 1401 JFK Blvd., free, phsonline.org/events
Still Life Painting with Mike Geno: Donuts
This painting workshop is perfect for anyone whose appreciation for Federal Donuts extends beyond flavor and into the realm of the aesthetic. Mike Geno, whose painted eatables have been published in magazines, newspapers, and books, will lead the class in taking on doughnuts and coffee as muses for acrylic painting. Afterward, enjoy some sweet treats and find a place on your wall for your handmade masterpiece. —Thea Applebaum Licht
1 to 4 p.m. Saturday, Free Library of Philadelphia Culinary Literacy Center, 1901 Vine St. $40 via eventbrite.com. 215-686-5323, www.freelibrary.org/cook.
Ambler Restaurant Week
Prix fixe deals and special menu items sweep restaurants across Ambler during the area's annual Restaurant Week. Over a dozen spots are participating, ranging from BYOBs to wine bars to Spanish-inspired eateries to steakhouses. Reservations are highly encouraged. — G.D.
Through July 23, various locations throughout Ambler, cost varies per restaurant, amblermainstreet.org
Philly Vegan Bake Sale
Care for the earth and for America's immigrant and refugee populations by attending this local bake sale and city gathering. Local businesses will contribute time, money, and food, but all proceeds will go toward the organizations RAICES and JUNTOS, two nonprofits serving immigrants in Philadelphia and across the country. —T.A.L.
2 to 5 p.m. Sunday, Tattooed Mom, 530 South St. 215-238-9880, www.tattooedmomphilly.com.
FESTIVAL
Lancaster Avenue Jazz & Arts Festival
The Lancaster Avenue Jazz & Arts Festival returns for its 12th year, featuring headliner Tim Warfield and his organ band alongside a heavy lineup of other acclaimed and emerging jazz musicians. Festival-goers can also look forward to a juried artists' village, food trucks, a children's area, and other outdoor entertainment. — G.D.
Noon Saturday, Saunders Park Greene, 39th St. and Powelton Ave., free, lancasteravejazzfest.com
FILM
Secret Cinema at Glen Foerd: Thanks a Million
Secret Cinema hosts a screening of the 1935 film Thanks a Million — presented in live 16mm film projection — at Glen Foerd this Wednesday. Come out early to explore the mansion and then settle in for some laughs during this political satire-meets-musical comedy, starting at 8 p.m. — G.D.
7 to 10 p.m. Wednesday, Glen Foerd, 5001 Grant Ave, $10, thesecretcinema.com
ORCHESTRA AT THE MANN
Star Wars: A New Hope
Although the Star Wars franchise keeps churning out new films, there is nothing quite like the first movie and its original, operatic score. The Philadelphia Orchestra will take on the music of the 1977 space odyssey while the movie plays behind it, so you'll get an even more otherworldly experience of the movie than you would in a theater screening. —T.A.L.
7:30 p.m. Friday, Mann Center for the Performing Arts, 5201 Parkside Ave. $25-$68 depending on seat. www.philorch.org/.
Harry Potter and the Prisoner of Azkaban
An extra-magical show heads to the Mann Center this Thursday, as the Philadelphia Orchestra takes to the stage to play scores from the third film in the Harry Potter series. As you settle in to enjoy the music, the film will simultaneously play from a high-def, 40-foot screen. — G.D.
7:30 p.m. Thursday, Mann Center, 5201 Parkside Ave, manncenter.org
HEALTH
Pennsylvania Care Health Fest
Strike a downward dog, chow down on nourishing food, get a health screening, and more at the Pennsylvania Care Health Fest, taking over Penn's Landing this Saturday. The all-afternoon and evening festival also features a kids carnival and double-dutch competition, welcoming those of all ages to join in the fun. — G.D.
Noon to 8 p.m. Saturday, Penn's Landing, 101 S. Columbus Blvd., free, pahealthfest.org
MUSIC
Beck / Jenny Lewis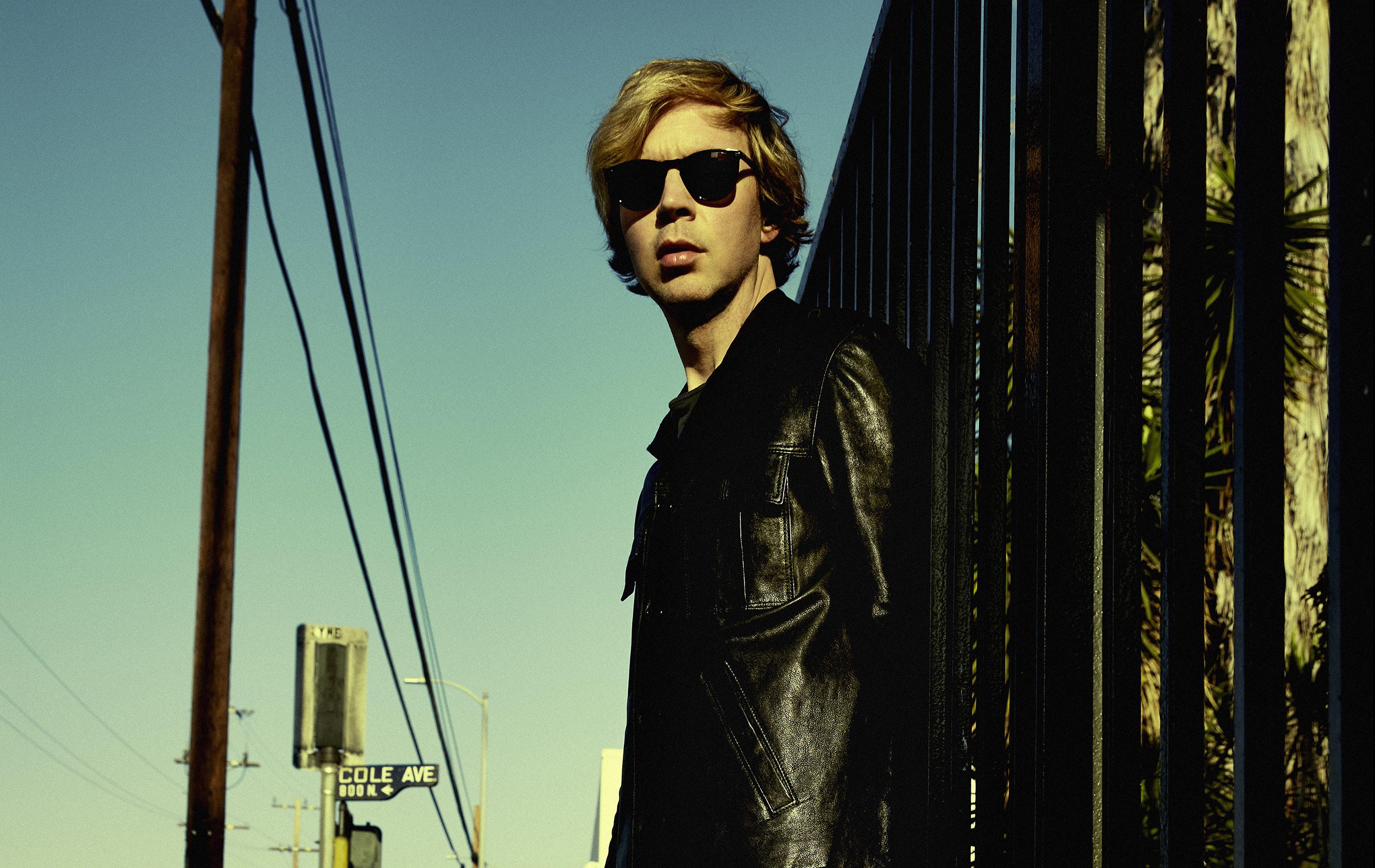 Good news for fans who prefer Beck's party-starting Odelay and Midnite Vultures over his somber (but still excellent) Sea Change or Morning Phase: Last fall's Colors is Pop Beck, which means Friday's show at the Festival Pier will lean on the hits — expect "Devil's Haircut," "Where It's At," and "Loser," as well as bright new songs such as "Dear Life" and "Wow." Although Beck is a master of the ironic non sequitur, his love of Prince is pure — he's been covering "Raspberry Beret" this tour — and Colors spotlights his funky, playful side. And to sweeten the night even more, Jenny Lewis, late of Rilo Kiley, opens. — Steve Klinge
8 p.m. Friday at the Festival Pier at Penn's Landing, Columbus Blvd and Spring Garden St. $59.50. 856-365-1300, festivalpierphilly.com.
The Magic Numbers
Back in 2005 when all aspiring male indie-rock performers weren't yet required to grow facial hair, the British foursome the Magic Numbers made a splash in the music press with their hirsute appearance and the back-to-the-'70s throwback sound on their charming and catchy self-titled debut. After the next year's Those the Brokes, though, the band of two pairs of brothers and sisters fell off the pop radar in the U.S. Now the Romeo Stodart group is back in action with the lush and tuneful Outsiders, and is playing in Fishtown with Michigan trio Minihorse and the Becca Todd-fronted Philly fivesome Pilkington. — Dan DeLuca
9 p.m. Saturday at Johnny Brenda's, 1201 N. Frankford Ave. $15. 215-739-9684. johnnybrendas.com.
Lori McKenna
The pop-country music that dominates the charts and fills amphitheaters in the summer tends to be party music about the bonfire down by the swimming hole that fulfills the escapist role that used to be filled by rock. Massachusetts songwriter Lori McKenna, though, has found Nashville success penning folk-based songs about grown-up pleasures and pains, scoring big hits with Tim McGraw and Little Big Town. Her own albums, such as the brand-new Dave Cobb-produced The Tree, dig down deep into the not always sexy subject of domesticity, with songs written from the perspectives of parents and children, zeroing in on the ravages of time most effectively on  "People Get Old," a song written for her 83-year-old father. –– Dan DeLuca
8 p.m. Saturday at World Cafe Live, 3025 Walnut St. $32-$34. 215-222-1400. worldcafelive.com. 
Jason Kelce's Night of Philly Music
No one likes him, he don't care. Actually everyone likes Jason Kelce, after the Eagles center dressed up like a Mummer and gave eloquent voice to Philadelphia's underdog rage at the Super Bowl parade. Kelce is also a musician and a music lover, as well as being best buds with ex-Eagle Connor Barwin, and the Saturday  show in Ardmore that he's hosting is a benefit for Barwin's parks and recreation center-building Make the World Better Foundation. The West Philly rapper Chill Moody and guests headline, and the local funk band Swift Technique is also on the bill. All proceeds go to MTWB, but this is not the foundation's annual big blowout, which was headlined last year by the War on Drugs; plans for that are still in the works. — Dan DeLuca
8 p.m. Saturday at Ardmore Music Hall, 23 E. Lancaster Ave. Ardmore. $25-$89. ardmoremusic.com. 610-649-8389.
The "Loud-Quiet" Tour with Pixies and Weezer
The hilariously self-aware title of this raging co-headlining tour shows that, no matter how dour its songs' subject matters may be, Pixies' Frank Black and Weezer's Rivers Cuomo have remarkable senses of humor. They could have also called it "Stop-Start" and got similar laughs for their efforts. While Pixies plan on barreling through a brutish career-spanning set (from its Surfer Rosa debut disc to the recent Head Carrier), trust me when I say that the main attraction of Weezer's showcase will be that new cover of Toto's "Africa."  Get there early, though, for the moody, merry, and mostly loud Sleigh Bells, who'll open the show. — A.D. Amorosi
7:30 p.m. Saturday at BB&T Pavilion,1 Harbour Blvd, Camden.  $25-$89.50, ticketmaster.com
The Adventures of Kesha and Macklemore
Who would have thought that one duet between them – "Good Old Days" – would have inspired the electro-hop songstress and the guilt-stricken white rapper to pair up for an entire "Adventure"? Though early tour reports find Kesha to be the flashier performer of the two, with hits such as "We R Who We R" and "Tik Tok" high up in her set list, don't count Macklemore (and his top tracks such as "Thrift Shop" and "White Walls") out. — A.A.
7 p.m. Wednesday at BB&T Pavilion, 1 Harbour Blvd, Camden. $30.50-$126, ticketmaster.com