FILM
Cinedelphia Film Festival
An annual celebration of alternative films, the Cinedelphia Film Festival pays tribute to video rarities and oddities in a multiweek festival featuring one to three different screenings each day. This year's theme is "Dark Times Lie Ahead," bringing topics that range from vampires to Alps-based witchcraft to an investigation of a Manson-like cult, all on the screen at the Philadelphia Mausoleum of Contemporary Art. — Grace Dickinson
Through April 30, Philadelphia Mausoleum of Contemporary Art, 531 N. 12th St., prices vary per screening, cinedelphiafilmfestival.com
DINING
Good Moods Foods Dinner
Boost your mood with a five-course meal at Awbury Arboretum, featuring foods full of nutrients shown to decrease anxiety and symptoms of depression. The event is being cooked up by chef Claire Phelan, whose dinners have been featured on Vice.com and feature health-oriented ingredients. The menu will remain a secret until the time of the event, but a vegetarian-friendly option is available. — G.D.
6:30-9 p.m. Thursday, Awbury Arboretum, 1 Awbury Road, $40, 215-849-2855, awbury.org/events
CABARET
Get Pegged Cabaret at La Peg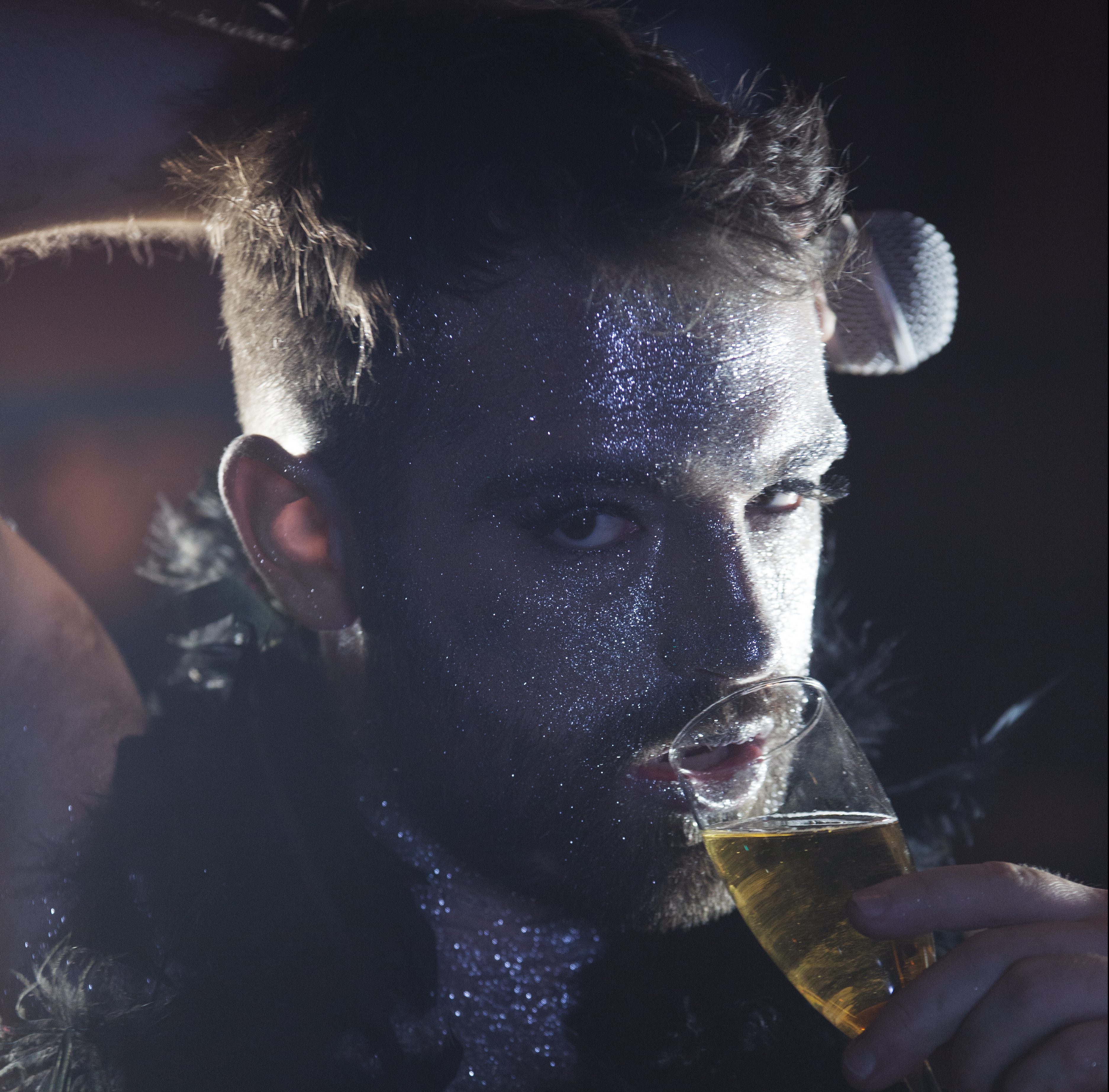 The monthly Get Pegged series at FringeArts' La Peg returns this week, curated by John Jarboe of the Bearded Ladies Cabaret. April's edition features artist Sadonna, who will deliver a dramatic performance of Madonna songs, all given a sad twist and backed by the Sad (Mostly) Latino Boys Backup Singers. While melancholy in design, the performance is sure to elicit more than a few audience laughs. — G.D.
10:30 p.m. Friday, FringeArts, 140 N. Columbus Blvd., $5, fringearts.com/event
DRINK
Independence Beer Garden Opening
Get a weekend peek of what the Independence Beer Garden has in store this season, opening for service Friday through Sunday before its official opening date on April 26. The expansive, 20,000-square-foot outdoor drinking location features 15 drafts, including warm-weather options like 21st Amendment Hell or High Watermelon and a Yards Brewing Company grapefruit ale brewed specially for the beer garden. Menu eats include mahi-mahi tacos and brisket on brioche, as well as items like pulled pork designed for sharing with the whole table. — G.D.
April 20-22, Independence Beer Garden, 100 S. Independence Mall West, pay as you go, 215-922-7100, phlbeergarden.com
SHOPPING
Clover Market
Nearly 100 vendors will fill North Bryn Mawr Avenue for the annual Clover Market, a haven for shoppers seeking everything from jewelry to pottery to herbal teas to vintage clothing. A variety of food trucks will also show up to offer both sweet and savory treats, and live music by the Lost Highway String Band will add a soundtrack to the festive scene. — G.D.
10 a.m.-4 p.m. Sunday, North Bryn Mawr Avenue between Lancaster Avenue and Morris Road, Bryn Mawr, pay as you go, theclovermarket.com
Philadelphia Antiques and Art Show
Browse the paintings, books, jewelry, and porcelain arrayed at the Navy Yard for this high-quality showcase — one of the longest-running antiques shows in the country. You'll find silver, textiles, and furniture as well from all historical periods. — Bethany Ao
11 a.m. to 8 p.m. Friday and Saturday, Navy Yard, 4747 S. Broad St., $20 for general admission, $18 for Penn students and seniors, 215-573-2247, philadelphiaantiquesandartshow.com
Retro Media Garage Sale
If you're still clinging to your VHS player and curating your collection of vinyl, this sale is going to be the perfect way to add to your hoard. South Street Cinema, a new 40-seat theater showing everything from classic movies to oddball flicks, will host vendors offering up their own retro media for sale: tapes, DVDs, vinyl, books, art, and more will be available. After the store, watch a showing of the 1990 horror comedy Hard to Die on VHS. — Thea Applebaum Licht
5-8 p.m. Saturday, South Street Cinema, 327 South St. 215-413-3713, http://southstreet.com/.
KIDS
Peter and the Wolf
The Philadelphia Orchestra family concert transforms a bird into a flute, a grandfather into bassoon, a wolf into French horns, and a boy into strings. Sergei Prokofiev's classic piece about human and animal nature. Michael Boudewyns narrates. — B.A.
11:30 a.m. Saturday, Verizon Hall, 300 S. Broad St., $20 to $48, 215-863-1999, philorch.org
Be a Geologist
Bring your family and explore the historic Wagner Free Institute of Science's rock, mineral, and fossil collection, taking part in scavenger hunts, demonstrations, dress-up and more. You can even bring a rock from home and have one of the museum's geologists identify it, or learn about the world of minerals by taking home your own specimen. Activities run between noon and 4 p.m., and you can drop in with your children at any point. — T.A.L.
Noon to 4 p.m., Sunday, Wagner Free Institute of Science, 1700 W Montgomery Ave. Free, recommended donations $10 adults, $5 children. 215-763-6529, www.wagnerfreeinstitute.org.
Brick Fest Live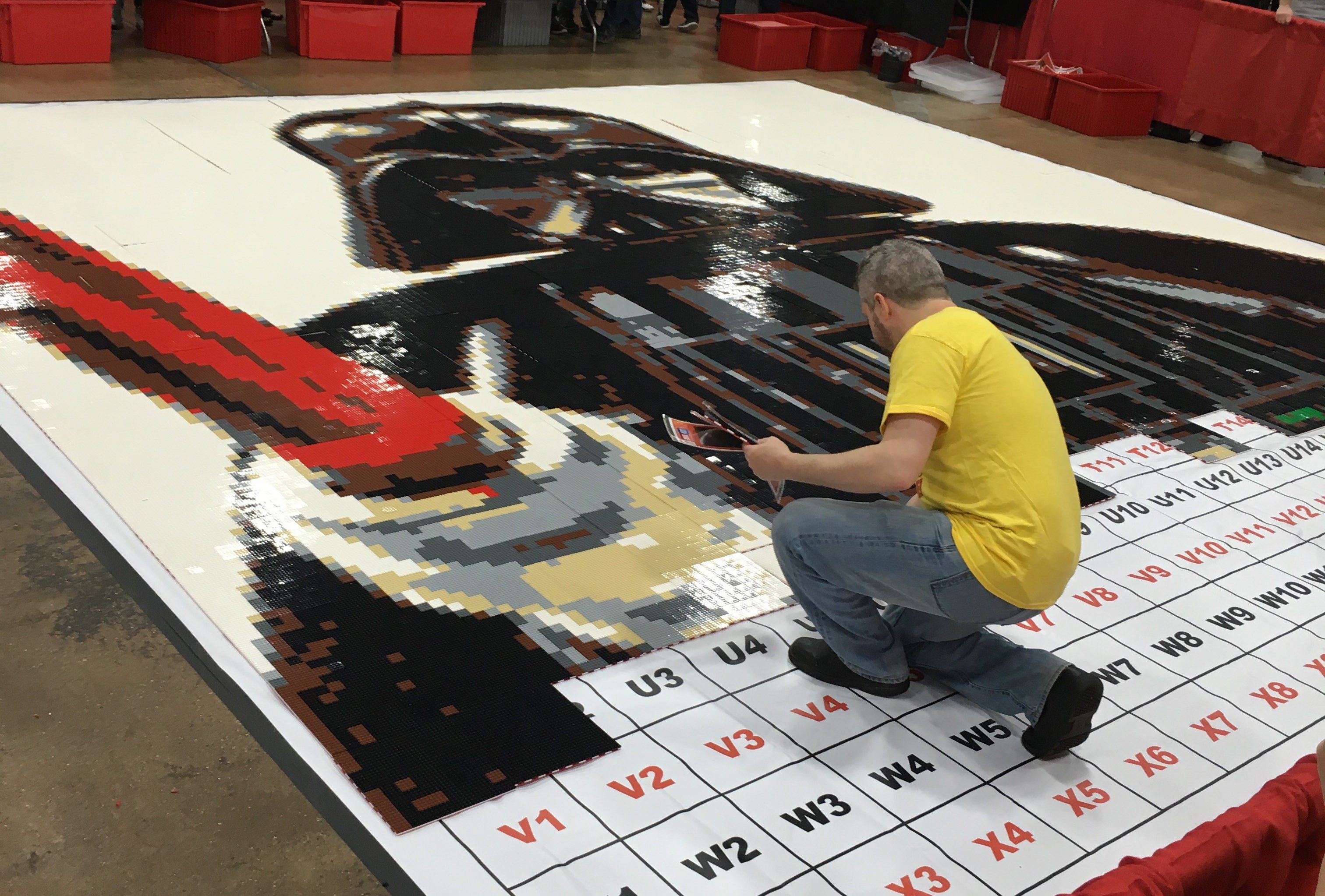 Want to see a 7-foot tall Darth Vader made entirely of Legos? Aren't you in luck! Brick Fest Live, created by Northeast Philly native Chad Collins, who was inspired by his daughter, will tickle the fancy of Lego fanatics with hands-on experiences, cool visuals, a play zone, and meet-and-greets with expert Lego builders. — G.D.
10 a.m.-5 p.m. Saturday and Sunday, Greater Philadelphia Expo Center, 100 Station Ave., Oaks, Halls A & B, $22.50-$39.50, BrickFestLive.com
ART
Glenside Arts Festival
The Glenside Arts Festival returns for its fifth and biggest year yet. Featuring dozens of arts-and-crafts vendors, the outdoor event welcomes those to peruse and purchase items including photography, pottery, paintings, and more. A variety of family-friendly activities will also take place in celebration of Earth Day, unfolding on the following day. Food trucks, wine, and beer vendors will be on-site, too. — G.D.
11 a.m.-5 p.m. Saturday, Easton Road between Waverly Road and Glenside Avenue, Glenside, pay as you go, downtownglenside.com/arts-festival-2018.html
MUSIC
Exit Zero Jazz Festival
Head to the Shore this weekend for a three-day music festival unfolding across multiple venues, many of which are just off the Cape May beach. Artists include Chris Botti, The Baylor Project, and William Bell and the Memphis Soul Revue, along with more than a dozen other jazz, R&B, and soul performers. Both single and multiday passes can be purchased online. — G.D.

Friday-Sunday, multiple venues across Cape May, N.J., $50 and up, exit0jazzfest.com
Nellie McKay
Cabaret singer, songwriter, Broadway actor and activist Nellie McKay performs three shows in the area this weekend, one in Arden, Del., and two in Glenside. Expect highlights from Sister Orchid, her forthcoming album of bittersweet standards such as "Georgia on My Mind" and "The Nearness of You." She plays all the instruments on the album, and will be solo for these shows, which means piano, ukulele, her sweet voice, and witty banter. McKay is wonderfully unpredictable and spontaneous, though, so she might also delve into her other projects, such as the chipper songbook of Doris Day or wry commentary on the life of Joan Rivers. — Steve Klinge
8 p.m. Friday at the Arden Guild Hall, 2126 The Highway, Arden, Del., $30. 302-475-3126, ardenconcerts.org.
8:30 p.m. Saturday and 7:30 p.m. Sunday at Dino's Backstage, 287 N. Keswick Ave., Glenside. $45 ($20 drink/dinner minimum per person). 215-884-2000, dinosbackstage.com.
Chandler Travis Three-0
Discerning fans of free-spirited rock-and-roll from the 1980s and '90s might recall the Incredible Casuals, the NRBQ-ish kinda brilliant bar band fronted by singer, guitarist, and font of creativity Chandler Travis. For those who don't, no matter: Travis, who is based in Cape Cod, Mass., and whose onstage attire might make you think he's a Mummer, always has multiple worthwhile projects going. He's on the road with a band featuring trumpeter and singer Kami Lyle in support of the Three-O's forthcoming Backward Crooked From The Sunset, and the hymnlike single "Advice To The President," whose video was filmed in front of the White House last year, as well as last year's the Chandler Travis Philharmonic album, Waving Kissyhead, Vol. 2 and 1. — Dan DeLuca
8 p.m. Friday at Jamey's House of Music, 32 S. Lansdowne Ave., Lansdowne. 215-477-9985. jameyshouseofmusic.com. 9:30 p.m. Sunday at John & Peter's, 96 S. Main St., New Hope. 215-862-5981. johnandpeters.com. 8 p.m. Wednesday at Johnny Brenda's, 1201 N. Frankford Ave. $13-$15. 215-739-9684. johnnybrendas.com
Jeff Rosenstock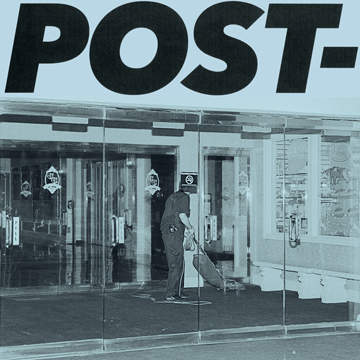 Back in 2016, Long Island punk rocker Jeff Rosenstock released Worry., an anxiety-ridden song cycle about the state of the nation. He released Post by surprise — on New Year's Day this year, putting his anger and frustration on the line on the seven minute-plus opener "USA," declaring himself to be "dumbfounded, downtrodden, and dejected." But Rosenstock is never short of hope throughout, and he vows to not go down to defeat on the closing resistance anthem "Let Them Win." Martha and Bad Moves open for him on Saturday. — D.D.
8 p.m. Saturday at Union Transfer, 1026 Spring Garden St. $15. 215-232-2100, utphilly.com.
Joey Bada$$
Not to be confused with the TLA's next-night electro-hop headliner Roy Wood$, Flatbush rapper-producer Joey Bada$$ is twice as nice. Or at the very least twice as pricey, what with that extra dollar sign. As the rough-hewn representative of the Pro Era crew, there is a gruff aggression to every track that Joey executes — up-to-and-including his newest tune with Pro Era's slick producer/cofounder Powers Pleasant and fellow NYC boroughs buddy A$AP Ferg (who is worth his weight in gold) on the greatly anthemic "Pull Up." With all those dollar signs flying around, spending money here is well spent. — A.D. Amorosi
8 p.m. Sunday, Theater of Living Arts, 334 South St., $20-25, Ticketmaster.com
Herb Alpert & Lani Hall
There are plenty of labels you can pin on Herb Alpert: musician, composer, record-label exec (he was the "A" in A&M Records), philanthropist, and sculptor. He's also the guy who, along with the Tijuana Brass, outsold the Beatles in 1966.
At 83, Alpert — a nine-time Grammy winner — shows no sign of slowing down, releasing album after album, and hitting the road frequently with his wife, multilingual vocalist Lani Hall (original lead vocalist with Sergio Mendes & Brasil '66 on hits like "Mas Que Nada" and "The Look of Love").
Together with their longtime backing trio — drummer Michael Shapiro, bassist Hussain Jiffry, and pianist Bill Cantos — Alpert and Hall are known for intimate, yet upbeat stage performances that include a smattering of everything from their respective decades in "the business": the big Tijuana Brass hits, a medley of Brasil '66 numbers, Beatles covers, and even Broadway show tunes. — Nicole Pensiero
Herb Alpert and Lani Hall perform at 8 p.m. Monday at the World Café Live, 3025 Walnut St. Tickets are $55 and $65; 215-222-1400, www.worldcafelive.com.
Wreckless Eric / Bitter Bitter Weeks
Last month, when the great indie songwriter Amy Rigby played Dawson Street Pub with her husband Wreckless Eric on bass, she joked that before she met the first-generation British punk songwriter, she thought he was just a savant who had magically written one great timeless 1977 anthem in "Whole Wide World" (which Cage the Elephant had a hit with last year). The truth, she soon learned, is that there's much more to the artist born Eric Goulden. Evidence aplenty of that is found on Construction Time & Demolition, his excellent new album, which has a winning, abrasive edge and plenty to say about the passage of time and people who "don't mean no harm, but that don't make them harmless!" Opening acts include The Improbables and Weathervane Music honcho Brian McTear, who opens in an ultrarare appearance as Bitter Bitter Weeks. — D.D.
8 p.m. Wednesday, Johnny Brenda's, 1201 Frankford Ave., $13-$15, 215-739-9684, www.johnnybrendas.com