FESTIVAL
Celebration of Black Arts
Sunday kicks off a month full of programming celebrating African American literature and art. Look forward to author readings, writing workshops, panel discussions, and a giant block party for the 20th birthday of the Art Sanctuary Gallery, the organizer behind the annual Celebration of Black Arts. — Grace Dickinson
Through July 31, select locations citywide, free, celebrationofblackwriting.org
ART
Free First Sunday Family Days at the Barnes Foundation
Head to the Barnes Foundation this Sunday to experience life-changing art by African, French, and Pennsylvania artists, including  Matisse, Renoir, Picasso, Soutine, Cézanne, Rousseau, and Modigliani — all entirely for free. On the first Sunday of the month, the museum opens its doors sans admission fees, giving families with kids under age 18 priority access. Arrive before 10 a.m. to secure tickets once the Barnes opens, and then hang around for lunch onsite and an afternoon of games including Giant Jenga and miniature golf. The Almanac Dance Circus Theatre will also perform this Sunday starting at 1 p.m. — G.D.
10 a.m. to 5 p.m. Sunday, free, 2025 Benjamin Franklin Pkwy., barnesfoundation.org
THEATER
Chicago
Chicago's jazz-driven satire on 1920s crime and corruption heads to the Broadway Theater of Pitman starting this Friday, June 29. Grab tickets now and settle in for a night of timeless classics, including "All That Jazz," "Class," "Cell Block Tango," "Mr. Cellophane," and more. — G.D.
Through July 22, Broadway Theatre of Pitman, 43 S. Broadway, Pitman, N.J., $31, thebroadwaytheatre.org
DANCE
Three Aksha presents Sajeeva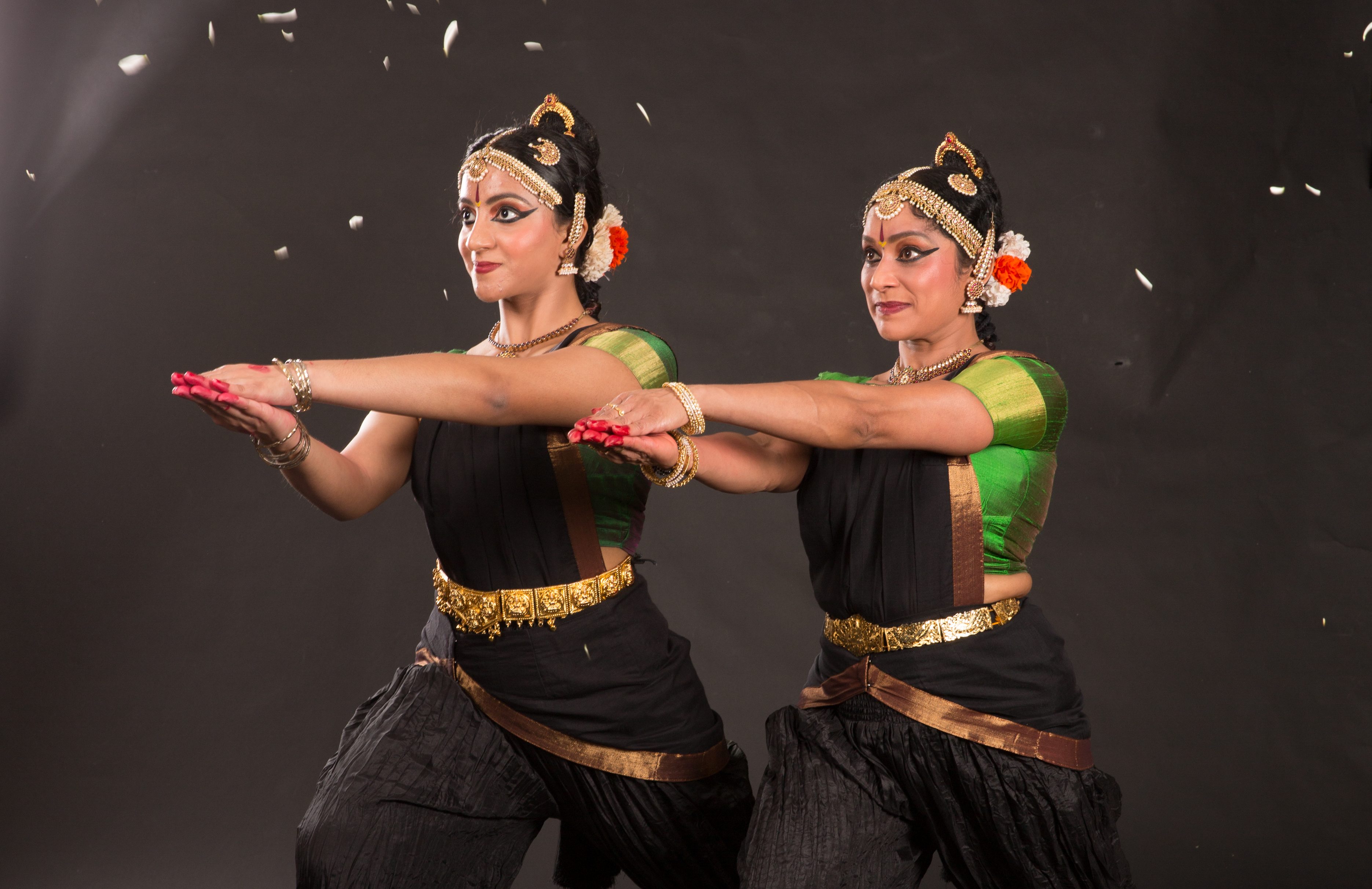 Sajeeva brings a chance to see Bharatanatyam, a form of Indian classical dance, with a contemporary twist. Part of the choreography will interweave expressions of popular desi games like hopscotch alongside more traditionally composed sequences. — G.D.
6:30 p.m. Wednesday, Painted Bride, 230 Vine St., $30 in advance, $35 at the door,  paintedbride.org
FAMILY
Family Fun in the Garden: Vegetables Day at Meadowbrook Farm
Admission to Meadowbrook Farm is free for families on the first Thursday of each month. Come out to convene with nature while exploring the onsite Alice's Garden. Programming for the evening will include a storytime session, craft-making, and a veggie-centric scavenger hunt. — G.D.
4 to 7 p.m. Thursday, Meadowbrook Farm, 1633 Washington Lane, Jenkintown, free, phsonline.org/events
MOVIES
The Giant Claw
Spread out a blanket in the Betsy Ross House courtyard and enjoy an outdoor screening of the sci-fi flick The Giant Claw. Admission includes a tour inside the historical house. Guests are invited to arrive early with a picnic and a bottle of wine. — G.D.
8:30 p.m. Friday, Betsy Ross House, 239 Arch St., $5, historicphiladelphia.org
MUSIC
Carrie Underwood
Simon Cowell's minx is all grown up and opening up the brand-new Hard Rock at Atlantic City. Here's hoping she'll follow up her hit "The Champion" with an "E-A-G-L-E-S." — Lauren McCutcheon
8 p.m. Friday, Hard Rock Live at Etess Arena, 1000 Boardwalk (at Pennsylvania Avenue), Atlantic City, sold out, resale from $225, hardrockhotelatlanticcity.com
Chris Stapleton
What a triple bill. After years as a behind-the-scenes Nashville MVP, headliner Chris Stapleton has blossomed into one of country's biggest stars, enjoying well-deserved critical and commercial success. He's a powerhouse singer and writer, as well as guitarist, and his music has a raw immediacy uncommon to the mainstream. Veteran Marty Stuart is a country traditionalist with a progressive bent, and he and his well-named band, the Fabulous Superlatives, continue to make exciting, adventurous music. Brent Cobb is a relative newcomer whose second album, Providence Canyon, is one of the year's best. — Nick Cristiano
7 p.m. Friday at the BB&T Pavilion, 1 Harbour Blvd., Camden. Tickets: $34 to $79. 856-365-1300, ticketmaster.com.
Snarky Puppy
The Texas-born, Brooklyn-based collective Snarky Puppy relishes the slippery divisions between genres. The big band is well-versed in jazz and funk, fusion, and hip hop, with members multitasking in various other groups; it has collaborated with artists from South America and Africa; it is rarely the same from night to night or tour to tour. Led by bassist Michael League, the band lists 17 members on its website, although the uncertainty of the configuration on a given night — in our case, Friday at the Fillmore, with soul singer Raul Midon — is part of the fun. They're unpredictable and irrepressible. — Steve Klinge
8 p.m. Friday at the Fillmore, 29 E. Allen St. $37-$59. 215-309-0150, thefillmorephilly.com.
WDAS Block Party
If you were going to blindly trust anyone with throwing a block party, WDAS – self-tagged as the radio station behind "Philly's Best R&B & Throwbacks" – would be your event planner. For its debut live block party, the station welcomes a DJ who started his career spinning for street gatherings, Jazzy Jeff, along with local singers displaying various shades of soul eclecticism: Jill Scott, Bilal, and Boyz II Men. — A.D. Amorosi
7 p.m. Saturday at Mann Center for Performing Arts, 5201 Parkside Ave., $35-$204, manncenter.org
Concert Atop the Crypts: Divine Hand Ensemble
The Divine Hand Ensemble takes advantage of the haunting backdrop of the historical Laurel Hill Cemetery to perform music on the iconically sci-fi instrument, the theremin. Performers use their hands to disrupt an electric field, producing eerie music best heard among Victorian graves and echoing mausoleums. — Thea Applebaum Licht
6 to 9 p.m. Saturday, Laurel Hill Cemetery, 3822 Ridge Ave. $20. 215-228-8200, thelaurelhillcemetery.org.
Sam Hunt
The John Legend of country (Hunt was a writer before becoming a solo act) kicks off Atlantic City's trio of beach concerts. Next up: Demi Lovato (July 26) and the Chainsmokers (July 29).
2 p.m. Sunday, beach from Missouri to Indiana Avenues, $59.50 GA (resale from $70), 800-653-8000, ticketmaster.com
Sam Smith
Who in Sam Smith's camp decided to book Britain's most moaning and weepiest singer into Philadelphia – the cradle of liberty – during this city's explosive celebration of independence? Then again, if you're looking for a pity party and tear-in-your-lager emotionalism, you couldn't do better than his most recent album, The Thrill of It All.
8 p.m. Wednesday, Wells Fargo Center, 3601 S. Broad St. $35-125, WellsFargoCenterPhilly.com